Posted In PRMC Stories on April 16, 2015
Image: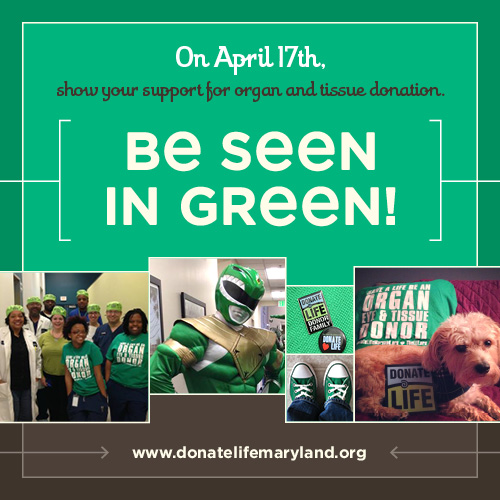 When Linda Sellers was working at her family's home care assistance business, the Angel's Network, she made a connection with employees there, Peggy and Wendi Ritter. They grew to know each other's families well, and the Ritters learned that Linda had a rare autoimmune disease that was attacking her liver. Linda was keeping it under control with medication, but only a liver transplant would fully restore her health. Linda came to work at Peninsula Regional Medical Center as an RN on 3 Layfield, where she cared for patients and occasionally ended up a patient herself due to complications with her disease. But she kept her spirits up and continued trying to manage her disease, work full time and care for her children and grandchildren. In May 2014, tragedy struck close to home: the Ritters' home in Princess Anne went up in flames. Ed Ritter, Peggy's husband and Wendi's father, was severely injured. "The firefighters did CPR, they brought him here, they transferred him to Shock Trauma – they never stopped working on him," Linda said. But he never regained consciousness. When the Ritter family learned that Ed would not make it, they asked about organ donation. They remembered that Linda needed an organ, and if Ed was a match, they wanted his liver to go to her. "I had been on the Virginia organ registry, and had just been put on the Maryland organ registry a few months earlier," Linda said. "I had gone through all the tests but I wasn't expecting to get a call." And even after a donor was waiting to be matched with her, she didn't – they couldn't track her down. The Ritter family and the Living Legacy Foundation managed to get hold of Linda's supervisor on 3 Layfield and explained the situation, and Linda's supervisor was able to track her down on her cellphone. Linda learned about the tragedy, and the hope that was being offered to her. "When they told me, I still didn't get my hopes up. There were so many things that had to line up right – would his liver be healthy, would it be a match for me? I ended up going to bed like normal that night," she said. But at 3 a.m., she got the call: Ed's liver was a match, and she needed to get across the bridge right away. "I thought I was dreaming," Linda said, and she laid in bed a while trying to decide if it was really happening. Finally it hit her – she was having a liver transplant – that day! "I didn't know who to call first; I wasn't ready," she said. The reality didn't hit her until she received a panicked phone call from the transplant team. They were scrubbed in, but she was still driving over the Bay Bridge. "I was late for my transplant," Linda admits. "When I walked in, the whole team rushed me and started prepping me. The Ritter family was there to say goodbye to Ed when he passed. It was the happiest, scariest and saddest day of my life. Every emotion was so strong – I can't even explain it, and it's something not many people experience." She called her children to make sure she spoke to them before the operation; as a nurse, Linda was acutely aware of everything that could go wrong. Fortunately, everything went right for Linda. The transplant went well; five days later she was home, and just 12 weeks later, she was back to working full-time in her nursing job. "I think I bounced back well because I was used to helping patients recover," she said. "I knew the kind of rehab that's needed, and I knew how getting up and moving helps you get better." Linda is still overwhelmed by the generosity of the Ritter family. "For them to think about me, in the midst of their tragedy – they are very kind and generous people," she said. He had given the life-saving gift of organ donation not only to Linda, but to people on the registry who received his other organs as well. In September, on what would have been Ed Ritter's 65th birthday, they came to visit Linda while she was working on the floor. "It made them feel closer to Ed," she said. A part of him was still alive and making a difference in the world. Ed's family told Linda that his two favorite things were brownies and Budweiser. In July, on Linda's birthday, that's how she celebrated – she took her friends to Ocean City and they each had a sip of Bud in his honor. "The only reason I have birthdays to celebrate is because of him, so I will think of him every time," Linda said.
Linda, along with Peggy and Wendi Ritter, will be at the Donate Life flag raising on Friday, April 17 at 8:30 a.m. Please join them in honoring those who choose to give the gift of life.