Posted In PRMC Stories on July 17, 2015
Image: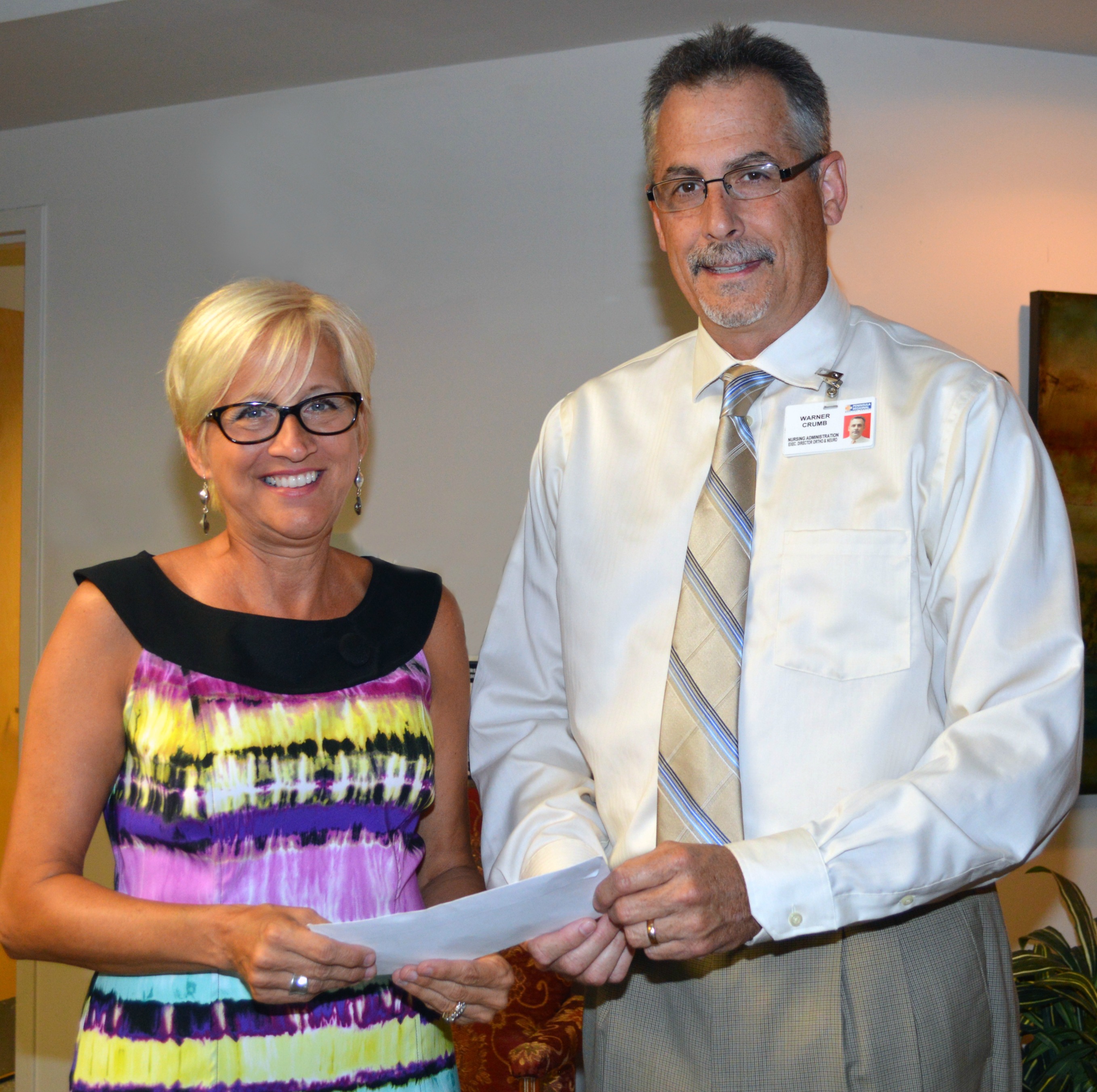 Cindy Hill presents a $5,000 donation from the Ten Mile Miracle to to Warner Crumb, Executive Director of Orthopedics and Neurosciences, for ALS patients at Peninsula Regional Medical Center.
You may remember last November,
Tim Hill
(diagnosed in May 2014 with ALS) decided that a 10-mile walk from Dewey Beach to Bethany Beach would be a great way to educate the public about ALS and raise money to benefit the patients and families at PRMC ALS Clinic. He walked the entire 10 miles – by himself – and in the process, donations of equipment and money poured in. Since then, his "10 Mile Miracle Foundation" has helped multiple patients pay for services that they otherwise could not afford, get equipment that they would have to pay out of pocket for and has, along with his wife, Cindy, became Ambassadors for ALS. Sharon Jernigan of the ALS clinic says, "We can never thank them enough for what they do. They are an inspiration to us all." 100 percent of all donations will go directly to patients served by the Peninsula Regional Medical Center ALS Clinic.