Posted In Peninsula Regional News on June 25, 2015
Image: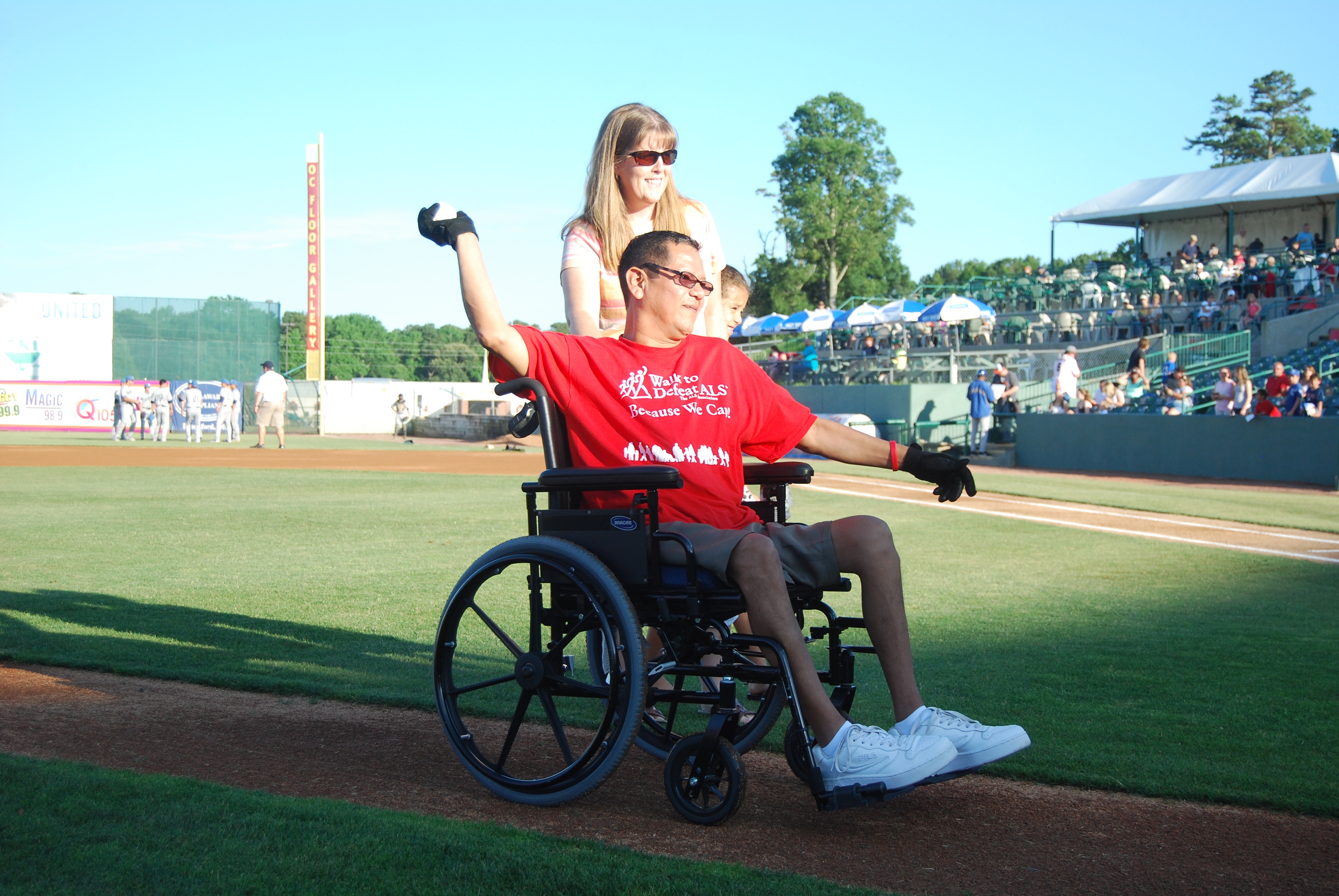 Sharon Jernigan of Peninsula Regional Medical Center's ALS Clinic shared this story about one of our best-known patients in recent years and his family. Thanks, Sharon!
Lou Gehrig, probably the most famous person to have ALS, was a baseball player. Not just any baseball player – a Hall of Fame baseball player. Although it has been 75 years since Lou Gehrig was diagnosed with ALS and gave his famous 'LUCKIEST MAN ON THE FACE OF THE EARTH" speech at Yankee Stadium on July 4, 1939, many people still call ALS "Lou Gehrig's Disease." Lou Gehrig died at the age of 37 approximately 2 years after diagnosis. ALS is an incurable, fatal, neuromuscular disease with a prognosis of 3-5 years after diagnosis. All of these years later, researchers are still trying to find a way to slow it down. In 2012, Robert Ortiz, ALS patient and great friend to all, said "Let's have a Shorebirds ALS night every May." May is National ALS month and he felt that no one knew what ALS was and that was unacceptable. He was adamant that the public be made aware of the disease and he was willing to put himself out in the public and become the most recognizable, well-known, verbal ALS patient Salisbury, MD had ever seen. He was on TV so many times I lost count – but he knew. A student at Salisbury University made a documentary about him that is still on You Tube. He had articles in the newspaper. He knew all of Salisbury or at least he knew someone that knew someone that knew all of Salisbury. His loyal friends took him many places that most ALS patients would not even think they could go. He kept our spirits up even when his were not. His wife, Amy, and his family were probably shaking their head sometimes – I know I was. That was Robert for you! I remember well the day that Robert and I went to the Arthur W. Perdue Stadium to talk to the Shorebirds about ALS night. When we walked out – it was a done deal. 2012 and 2013 Robert himself threw out that first ball on Shorebirds ALS night in May. On June 7, 2014, Robert's flame was snuffed out at the young age of 50. He will never be forgotten! Fast-forward to 2015. Robert's son Ethan has continued his Father's legacy on Shorebird ALS night. May he continue for many more years! Good job Ethan!