Posted on March 26, 2019
Image: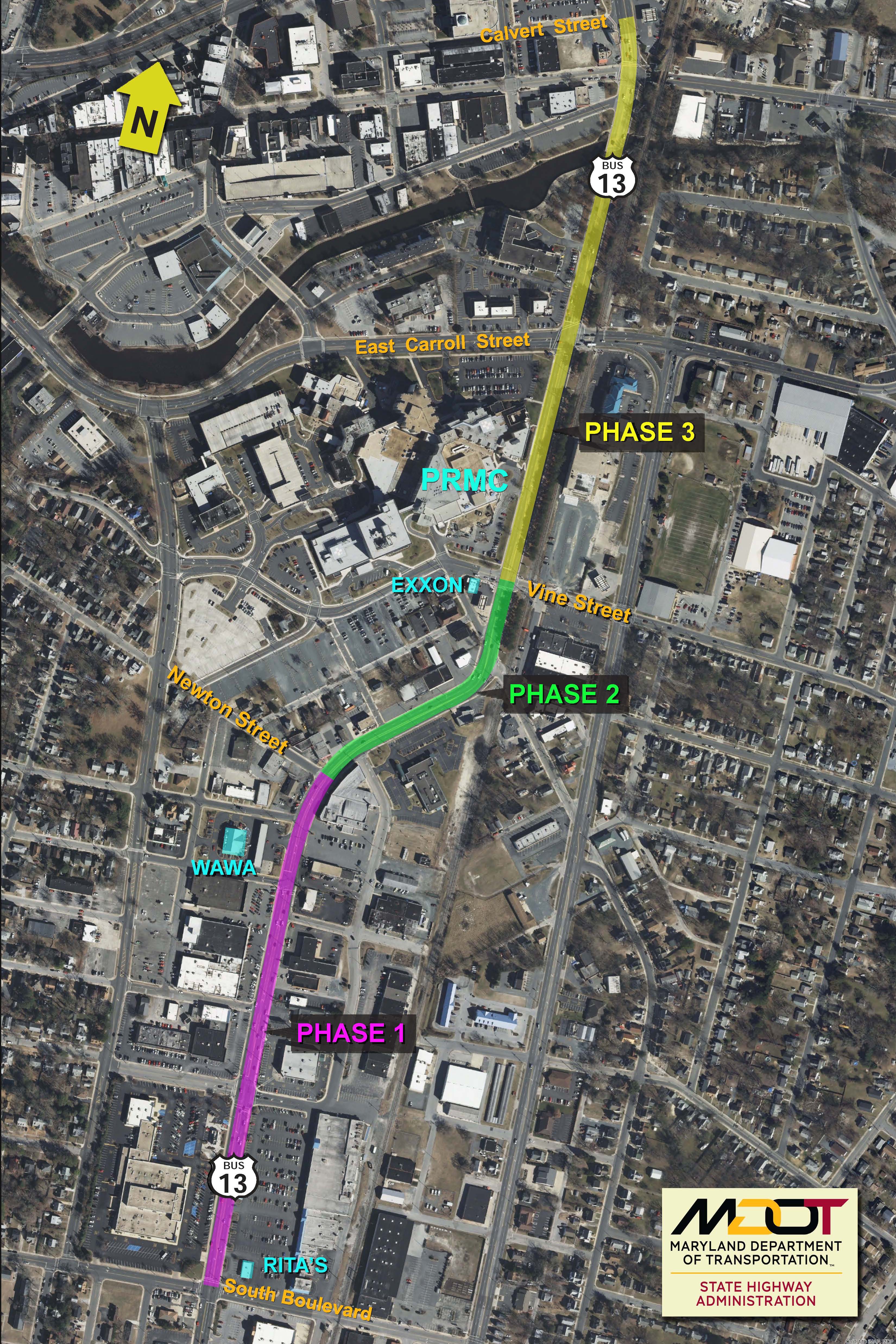 The Maryland Department of Transportation State Highway Administration is working on a drainage improvement project on Business Route 13 (South Salisbury Boulevard) that may have a significant impact on traffic around Peninsula Regional Medical Center (PRMC).
The construction that is to be conducted on Route 13 consists of replacing inefficient storm water drainage and adding new inlets, which will reduce flooding along the Business Route 13 corridor. In addition to the drainage system, state highway crews will also construct new sidewalks that will be compliant with the Americans with Disabilities Act (ADA). These improvements will result in safer walkways and a more superior drainage system, thus providing better roadways for motorist, cyclists, and pedestrians. 
It is possible that West Vine Street will be closed at times due to the construction. Please use East Carroll Street to Waverly Drive to access Peninsula Regional in that event. Additionally, as part of the project, PRMC will be permanently closing the roadway entrance to the Richard A. Henson Cancer Institute off Business 13. All Henson Cancer institute traffic will access their specific parking lot from Vine Street in the future. All ambulance traffic will also be following a similar pattern to reach the hospital during construction.
Crews may have traffic restricted to a single lane in each direction (north and south) on Business Route 13 during some of the phases. Additionally, crossover street intersections, like Vine Street at Business 13, will be shut down for a couple of days during that portion of the phase where work to put in drainage pipe happens exactly at that crossover point. 
In addition, construction of the new rondabout on Mill Street, Riverside Drive and East Carroll Street has begun. Lane closures will occur through May during this project. People approaching the hospital from that area may need to find alternate routes.