Posted In Latest Cancer News on April 17, 2017
Image: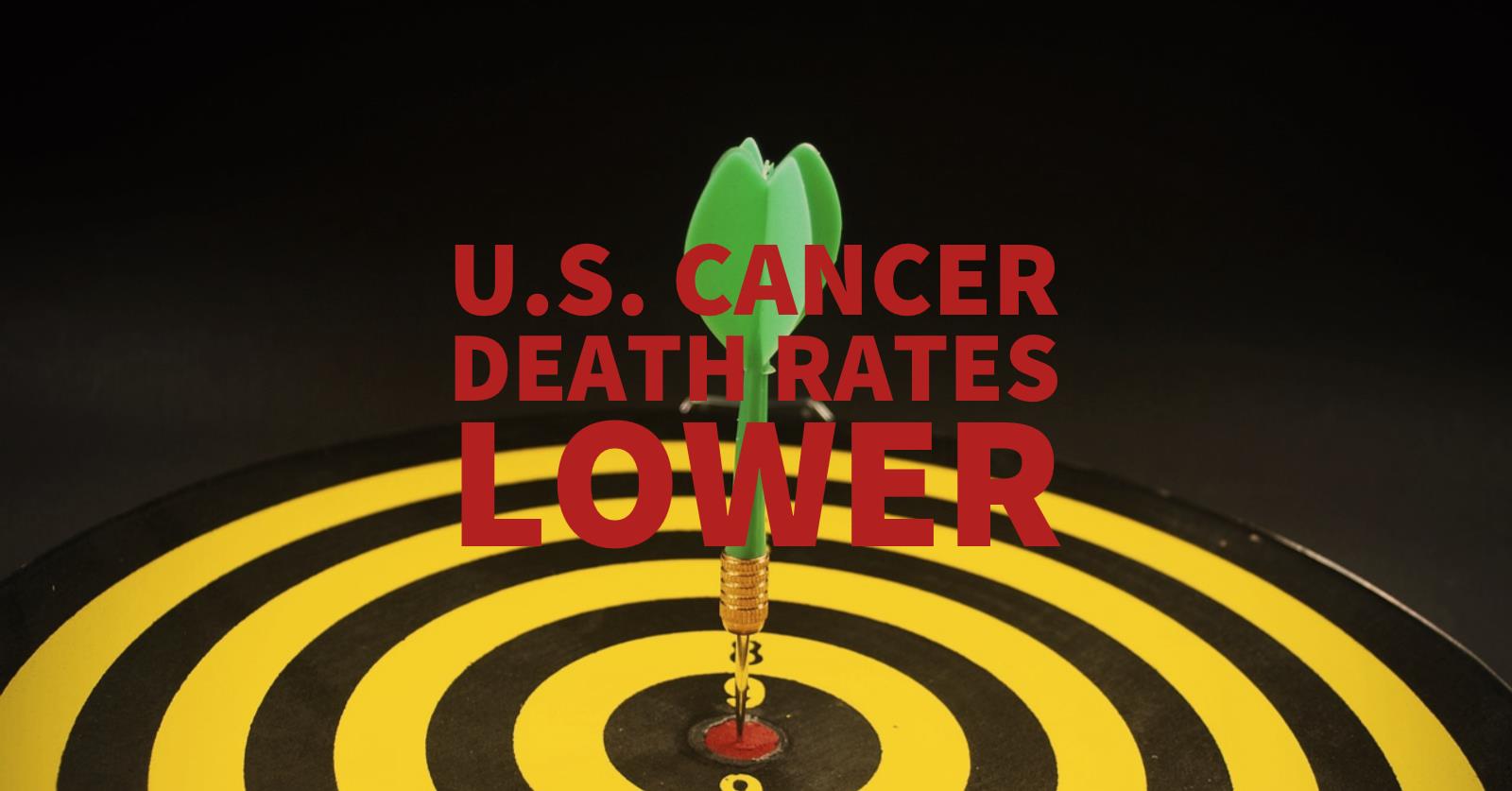 The National Cancer Institute's most recent "Annual Report to the Nation on the Status of Cancer" held  some very promising news: Overall cancer death rates are continuing to decrease in men, women, and children for all major racial and ethnic groups.
According to the National Cancer Institute (NCI), "The report finds that death rates during the period 2010-2014 decreased for 11 of the 16 ost common types of cancer in men and for 13 of the 18 most common types of cancer in women, including lung, colorectal, female breast, and prostate cancers. Meanwhile, death rates increased for cancers of the liver, pancreas, and brain in men and for liver and uterine cancer in women. The report finds overall cancer incidence rates, or rates of new cancers, decreased in men but stabilized in women during the period 1999-2013."
However, the NCI noted that tobacco was an ongoing risk.
"This report found that tobacco-related cancers have low survival rates, which underscores the importance of continuing to do what we know works to significantly reduce tobacco use," said Lisa C. Richardson, M.D., M.P.H., director of CDC's Division of Cancer Prevention and Control. "In addition, every state in the nation has an adult obesity prevalence of 20 percent or more. With obesity as a risk factor for cancer, we need to continue to support communities and families in prevention approaches that can help reverse the nation's obesity epidemic. We need to come together to create interventions aimed at increasing the uptake of recommended, effective cancer screening tests, and access to timely cancer care."