Posted In Health News & Studies on August 27, 2013
Image: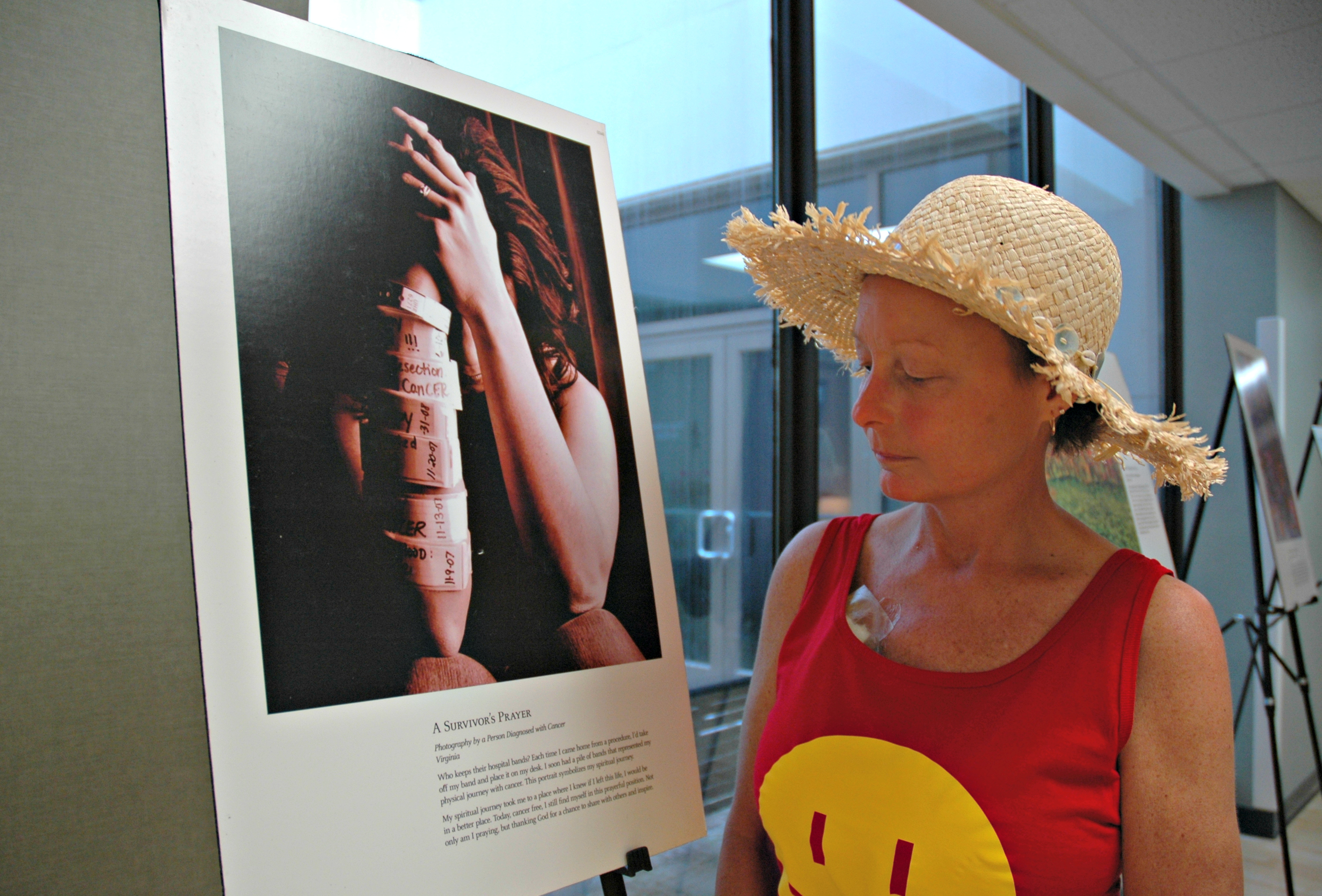 Marsha Jenney of Millsboro stands before one of her favorite works in the Lilly Oncology on Canvas exhibition at the Richard A. Henson Cancer Institute in 2012.
Peninsula Regional was saddened to learn of the passing of Marsha Jenney of Millsboro, who shared her thoughts on her journey with cancer with PRMC in a
2012 article that appeared in the Daily Times.
Her courage and positivity in the face of a difficult foe were truly admirable.
More details may be found here
.