Posted In PRMC Stories on March 01, 2019
Image: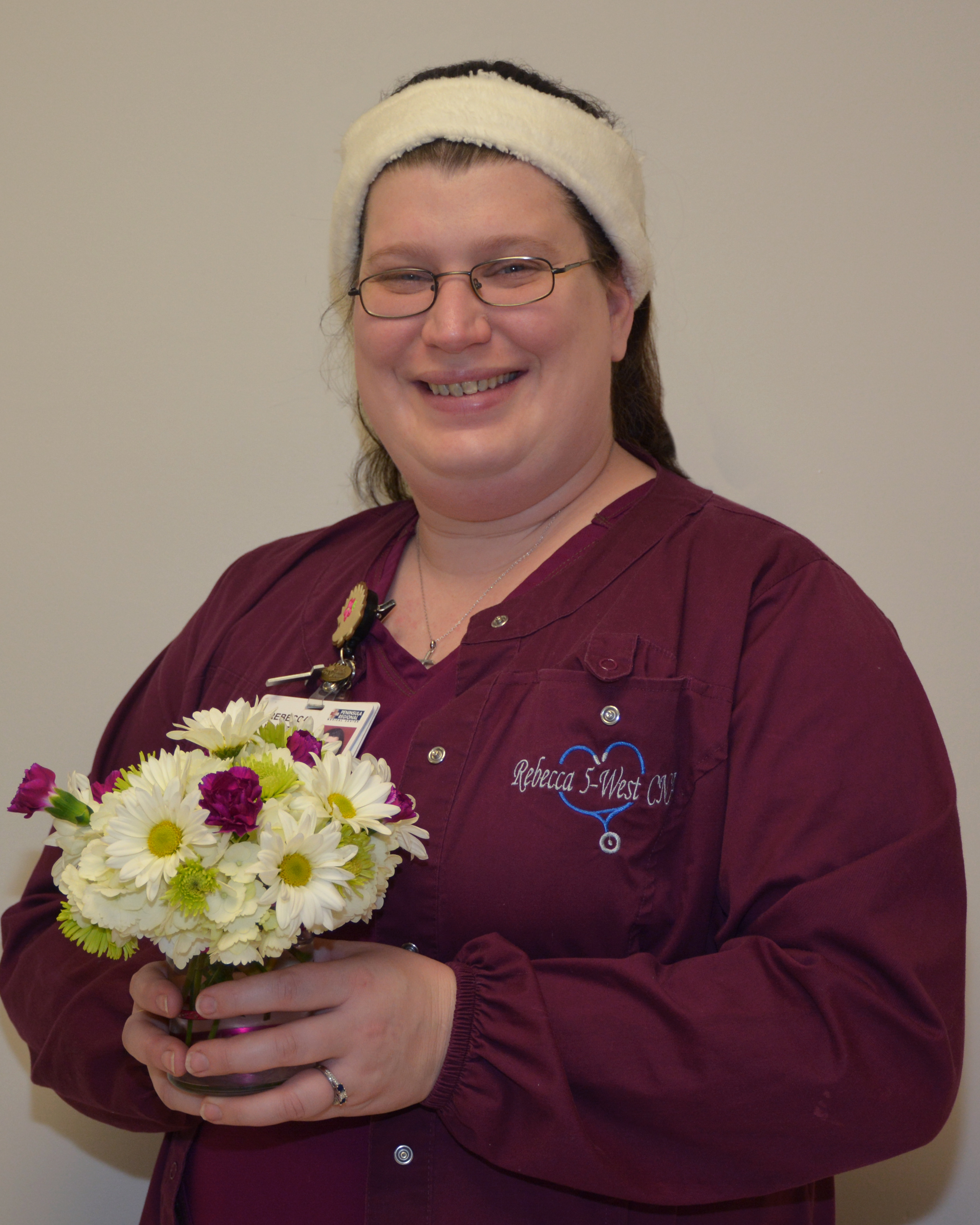 Rebecca Whitten, a certified nursing assistant, has earned Peninsula Regional Medical Center's Sunshine Award for outstanding nursing assistants and patient care technicians/assistants. Colleagues say Whitten is extraordinary with patients and a skilled and enthusiastic member of the care team. "She listens to your story," her nominator wrote. "She works tirelessly throughout the day, and no matter what you ask, she makes the time to get it done. She doesn't do what she does looking for recognition she really wants to help you heal. She makes a huge difference in the lives of her patients and coworkers."
For her exceptional service, Whitten was honored in a ceremony before her coworkers, and was presented with fresh flowers, a pin and a certificate recognizing her exceptional care. To nominate a deserving CNA, PCA or PCT, please visit www.peninsula.org/sunshine.