Posted In PRMC Stories on July 18, 2018
Image: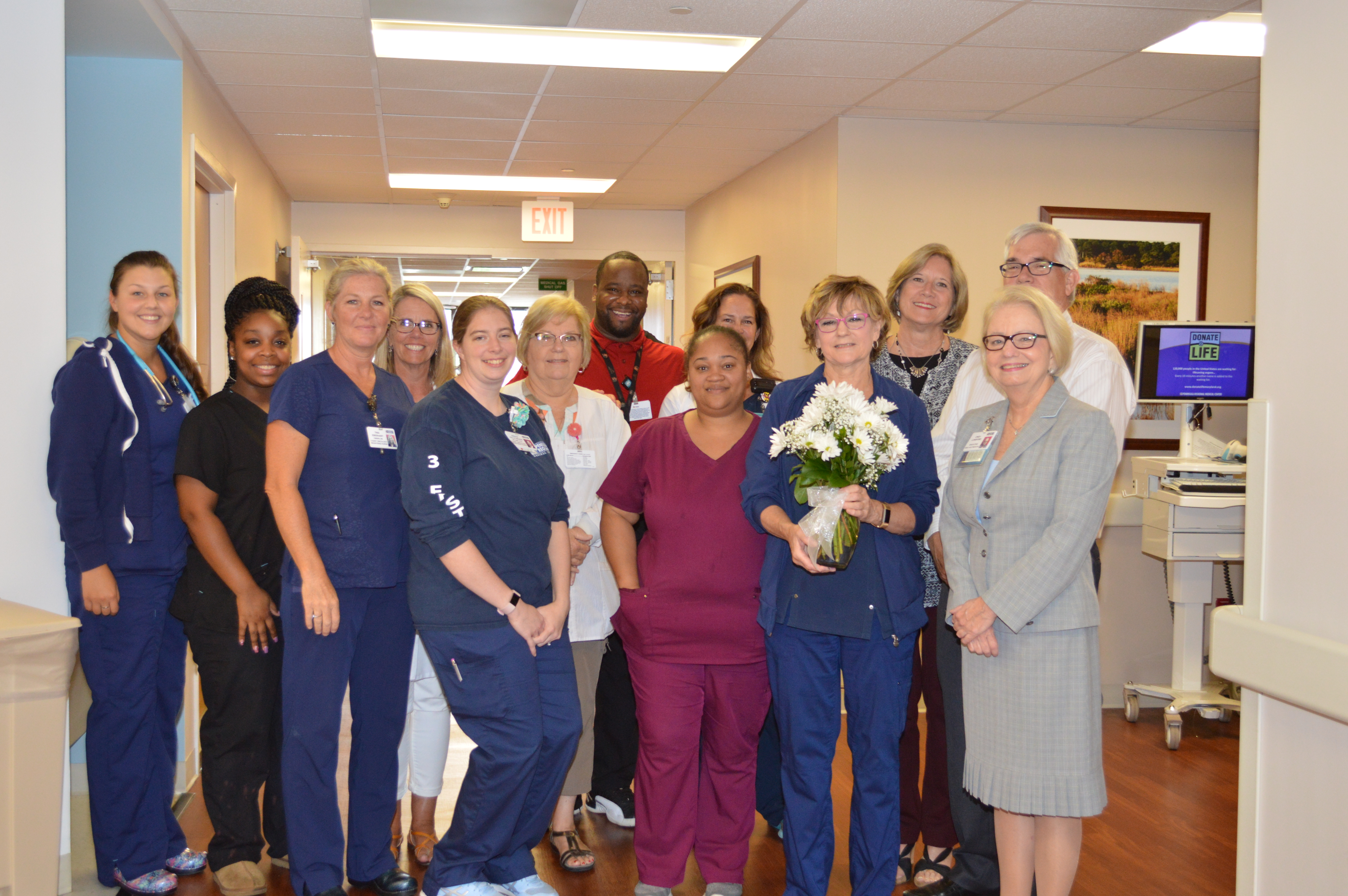 One important and difficult responsibility in healthcare is making sure people have a dignified end-of-life experience that stays true to their wishes. Leah Carlucci, RN, who works on Peninsula Regional Medical Center's inpatient oncology unit, has the compassion and professionalism to make that happen.
Carlucci was caring for an end-stage breast cancer patient who was scheduled to be admitted to hospice the next day. The patient's heart rate increased to the 180s – very high – and the first thought of her care team was to send her to the cardiac floor. But Carlucci knew the patient had a do-not-rescuscitate order. She helped the family advocate for the patient's wishes, and instead of heart interventions, the patient received additional pain and anxiety medications. This treatment, which eased her pain and fear, was what the patient and her family truly needed and wanted.
A family member nominated Carlucci for the Daisy Award for Extraordinary Nurses, which she received in July. She received a certificate commending her for being an extraordinary nurse, as well as with fresh flowers on behalf of the Peninsula Regional Medical staff, and a sculpture called A Healer's Touch, hand-carved by artists of the Shona Tribe in Zimbabwe.  To nominate an exceptional nurse, visit www.peninsula.org/DaisyAward and share a story.
The not-for-profit DAISY Foundation is based in Glen Ellen, CA, and was established by family members in memory of J. Patrick Barnes.  Patrick died at the age of 33 in late 1999 from complications of Idiopathic Thrombocytopenic Purpura (ITP), a little-known but not uncommon auto-immune disease.  The care Patrick and his family received from nurses while he was ill inspired this unique means of thanking nurses for making a profound difference in the lives of their patients and patient families.