Posted on January 22, 2018
Image: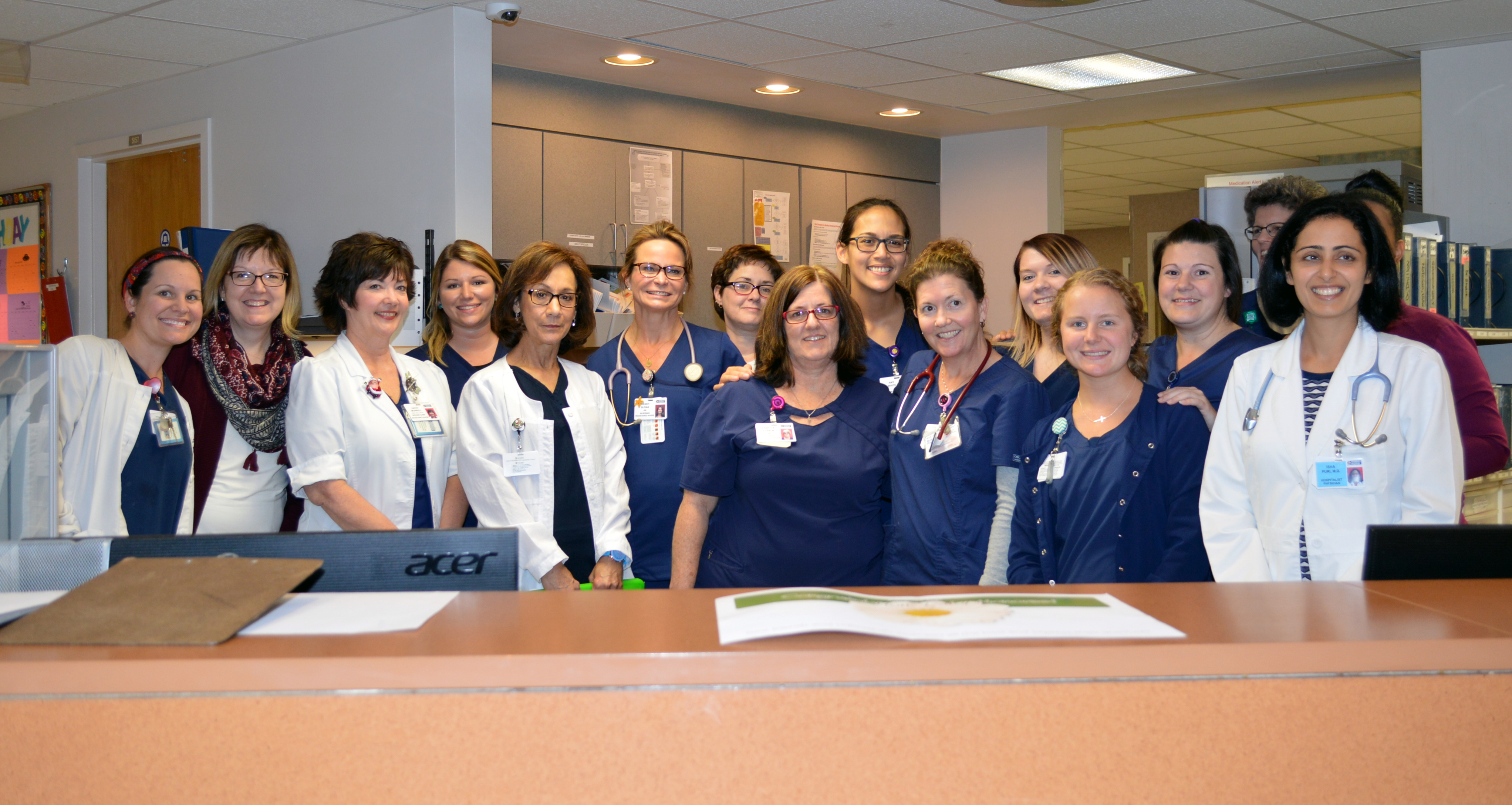 A great nurse is not only an excellent clinician but someone who can give patients compassion and dignity as well. Melissa Dove, RN, of Peninsula Regional Medical Center had a creative way to restore hope and self-sufficiency to one of her patients, and for that she has earned the Daisy Award for Extraordinary Nurses.
Dove's colleague nominated her for the award. Their patient had suffered several amputations, and was being treated for what could result in the loss of another finger. He was feeling anger, resentment and sadness due to his loss of independence at a young age. The patient often struggled to feed himself, and often relied on staff members to help him eat.
Her colleague said, "Melissa went above and beyond, and created a built-up spoon for the patient to use. He was able to balance it between his remaining fingers, and feed himself independently. As I spoke with the patient, he told me, 'I feel like she gave me a million dollars! She gave me a new outlook, she really figured this out just for me!' He explained that without the use of his legs, his hands were the only things he had left, and he was slowly losing them. The patient stated, 'She's helping me keep my dignity.' As I left the room, the patient was all smiles, and said he couldn't wait to see what Melissa would come up with for him tomorrow."
For making such a difference in the lives she touches, Dove was honored with the Daisy Award in a ceremony before her colleagues. She received a certificate commending her for being an extraordinary nurse. The certificate reads: "In deep appreciation of all you do, who you are, and the incredibly meaningful difference you make in the lives of so many people." She was also presented with fresh flowers on behalf of the Peninsula Regional Medical staff, and a sculpture called A Healer's Touch, hand-carved by artists of the Shona Tribe in Zimbabwe.  To nominate an exceptional nurse, visit www.peninsula.org/DaisyAward and share a story.
The not-for-profit DAISY Foundation is based in Glen Ellen, CA, and was established by family members in memory of J. Patrick Barnes.  Patrick died at the age of 33 in late 1999 from complications of Idiopathic Thrombocytopenic Purpura (ITP), a little-known but not uncommon auto-immune disease.  The care Patrick and his family received from nurses while he was ill inspired this unique means of thanking nurses for making a profound difference in the lives of their patients and patient families.
President and Co-Founder of The DAISY Foundation Bonnie Barnes said, "When Patrick was critically ill, our family experienced firsthand the remarkable skill and care nurses provide patients every day and night. Yet these unsung heroes are seldom recognized for the super-human work they do. The kind of work the nurses at PRMC are called on to do every day epitomizes the purpose of The DAISY Award."