Posted In PRMC Stories on April 07, 2015
Image: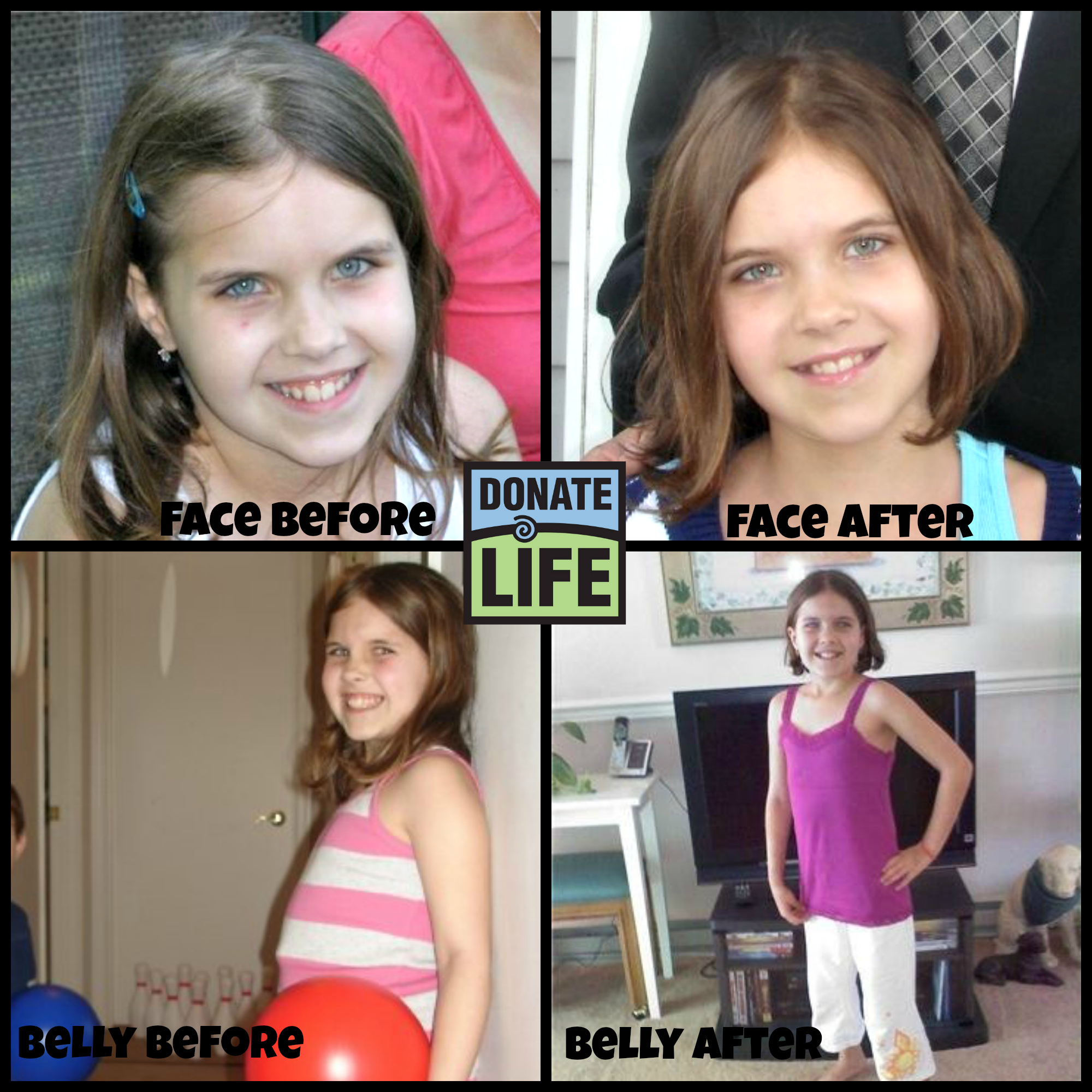 The phone call
Caroline continued along at school and seemed to be fine, Amy said – so she was shocked when she got a call in June, less than six months later, telling her to bring her daughter to Georgetown immediately. A donor liver had become available. "I was shocked," Bush said. "I thought, she's going to school, she's not lying in a hospital bed hooked up to machines – I didn't realize she was sick enough to need a transplant so quickly. I thought we had more time. It was completely unexpected, and I felt so unprepared." But the 4:30 a.m. phone call jolted her to reality. The family headed to Washington, D.C. "What I didn't realize, which now makes sense, is that when an organ is available, they call more than one family," Bush said. "If Caroline had been too sick for surgery or the organ didn't seem right for her, they'd give it to someone else." As it turned out, the organ was healthy, and a good match for Caroline. It had come from a teenage boy who had been in an auto accident. She would receive the larger lobe, and an infant would get the smaller one. It was good news, but also – "it was terrifying," said Bush, who still chokes up at the memory. "I had tears pouring down my face, and I had to look away so Caroline didn't see, because I knew if anything went wrong with this surgery, they couldn't just change their minds and put back her old liver. Once they start, you survive, or you don't. I could lose her that day. I can't even describe the moment they took her back." The waiting was intense, too. It was two hours before the family got an update that the team had prepared everything and had just made the first cut. "I can't imagine the preparation that goes into cutting the connection of a life-sustaining organ," Bush said. The surgery is very complex and takes many hours. "Slowly, one by one, the other families waiting got their word and left until it was just us in the darkened waiting room. When those elevator doors finally parted close to 9 hours later, there stood Dr. Cal Matsumoto, the surgeon who saved our daughter's life, illuminated by a bright light over his brilliant head, almost like a halo – a cinematographer could not have set it better," she remembered. "Our hearts were in our throats, but he confidently strode toward us like the hero that he is and told us that everything had gone beautifully. I don't think I heard much after that point, I will admit. I do vividly remember him telling us that when the new liver was finally connected, Caroline's enlarged spleen 'drained like a water balloon' and the liver began functioning immediately. All I could think was that our daughter was still alive!" Two hours later, Bush finally saw her daughter through a crowd of healthcare workers, tubes and pumps. And just a week later, Caroline was home.
Life after the transplant
Another amazing thing happened the day after Caroline's surgery: Bush was accepted into the nursing program at Wor-Wic Community College. Overshadowed as it was by the transplant, this was also a life-changer for Bush. She went on to earn her BSN at Wilmington University, and now works as a nurse at Peninsula Regional Medical Center, where her knowledge of what it is like to be a family member of a patient brings a special compassion to her expert clinical care. Later, Bush had time to reflect on the selfless decision made by the donor child's family. "I know what it felt like, that fear that I could lose my child that day, unexpectedly. To have it actually happen, to have your child taken from you, and to have the generosity of spirit to be able to make the decision to have your child be an organ donor, it's incredible," she said. "Their child's liver alone saved two lives, and who knows how many others were saved." She wrote a letter to the family of the donor a year after the transplant to let them know what a profound effect their choice had. While the donor family remains anonymous, Amy keeps them in her thoughts. "I also think of the other families who were there that day in case Caroline had not been accepted for surgery," she said. "I can't imagine what that day was like for them, and I hope it worked out and that those children are better now too." Caroline still needs to take medications every day and be careful about her health. But five years after the transplant, she is healthy and happy. She has distinctive abdominal scars that her mom calls "the peace sign," and Caroline is proud of them. "She wore a two-piece bikini to the beach in OC and a lady approached her and said, 'My son has the same scar!' and they had a whole conversation about the transplant experience." Bush says she hopes that everyone can understand the difference that organ donation makes in the lives of others, and will take steps to become a donor – she says she is certainly willing and hopes the donor family knows what an impact their decision made. "The gratitude I feel towards a family I may never meet still fills my heart almost six years later. I will never forget that this symbolic anniversary that we celebrate every year represents an entirely different, and tragic, time of mourning for them. I hope that they find comfort in knowing that their son lives on in many other children who were recipients of their generosity on that amazing June day."  
If You Go
What:
Donate Life Flag Raising: PRMC will fly the Donate Life flag in honor of Donate Life Month.
Where:
Peninsula Regional Medical Center, Guerrieri Heart & Vascular Institute entrance
When:
Friday, April 17, 8:30 a.m.