Posted on November 02, 2018
Image: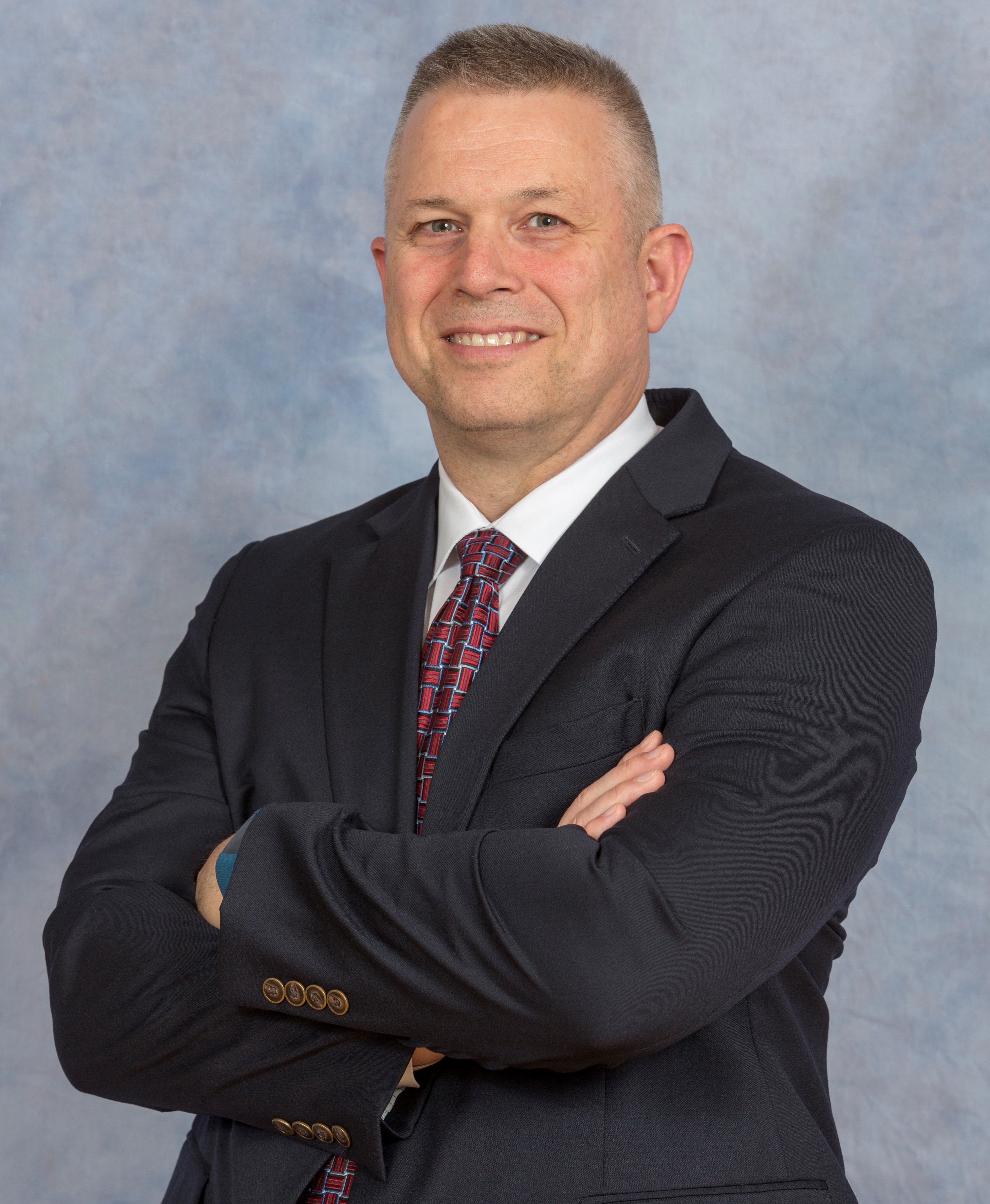 Steve Leonard, MBA, FACHE, President/CEO of the Peninsula Regional Health System (PRHS) and Peninsula Regional Medical Center (PRMC), today announced that James B. Trumble, MD, MBA, CHCQM, has been named the Vice President of Clinical Integration for the Salisbury, MD-based health system. 
Dr. Trumble, a Salisbury native, comes to PRHS and PRMC following five years as the Medical Director of Physician Utilization at Frederick Memorial Hospital in Frederick, Maryland.  There, he was responsible for administrative and clinical oversight of the medical staff in the Care Management Department, conformity of all Joint Commission, federal, state and local standards, Chairman of the Utilization Review Committee and other leadership responsibilities. 
Dr. Trumble, an Emergency Medicine specialist by training, has also held clinical leadership and practicing physician roles at Frederick Memorial and Riverside Regional Trauma Center in Newport News, VA.  He served for over 13 years in the Air Force and Air Force Reserve, and also practiced emergency medicine with the 1st Fighter Wing Hospital at Langley Air Force Base in Hampton, VA.
In his role, Dr. Trumble will support clinical integration by assisting the medical community in their transition to value based care.  He will be working closely with Dr. Kathryn Fiddler, PRMC's Vice President of Population Health, to ensure that patients are on the best path to care.
"Improving the health and wellness of communities has always been a team sport, and requires that both the hospital and provider community are all working together, speaking the same language and approaching care in a clinically integrated system," said Steve Leonard, MBA, FACHE, PRHS and PRMC President/CEO.  "Dr. Trumble has spent a career doing that in both his service to our nation and to his patients.  We are excited to have that expertise to help us structure programs to support providers on the Delmarva Peninsula."
Dr. Trumble, along with his MBA from the University of Maryland University Center, earned a second Master's Degree in Management from the same school.  His MD is from the University of Maryland Medical School.  Dr. Trumble also holds two Bachelor's Degrees in Biochemistry and Molecular Biology from the University of Maryland Baltimore County. 
He is board-certified in emergency medicine by the American Board of Emergency Medicine and is a Diplomat with them as well.  Dr. Trumble is also a Fellow of the American College of Emergency Physicians.