Posted In Health News & Studies on July 30, 2013
Image: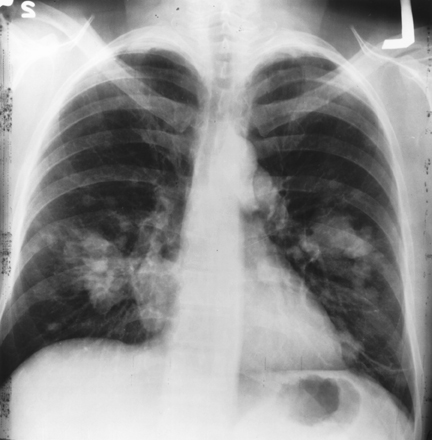 The U.S. Preventive Services Task Force today issued a
draft recommendation that calls for annual screening for lung cancer
with low-dose computed tomography (CT) in persons at high risk for lung cancer based on age and smoking history.  The American Cancer Society says that lung cancer is the third most common cancer, and the leading cause of cancer death in the United States. The USPSTF says that annual screening for lung cancer with low-dose CT scans in current and former smokers ages 55 to 79 years who have significant cumulative tobacco smoke exposure can prevent a substantial number of lung cancer deaths. A program is already in place at Peninsula Regional Medical Center to provide this type of screening to those who need it. Peninsula Imaging and Peninsula Regional Medical Center  offer lung cancer screenings using low-dose computed tomography (CT) scan. The test is offered to individuals at high risk for lung cancer. Using much less radiation than a typical chest CT, it can detect small nodules not seen on a screening chest x-ray. The American Lung Association already recommends this screening for people who meet certain criteria:
Current or former smokers who have quit within the last 15 years between the ages of 55 and 74.
Active or former smoker with a 30-year pack history. (1 pack of cigarettes per year per day for 30 years or 2 packs per day for 15 years).
No previous diagnosis of lung cancer.
No symptoms for lung cancer.
Have not undergone a chest CT within 18 months.
This low-dose CT screening has been modeled after the National Lung Screening Trial, which proved the benefit of screening in decreasing mortality for those at high risk. Please note: these screenings are currently not covered by Medicare or any other insurance (although if the federal task force recommendation is accepted, that will change in the future). However, if the study detects an abnormality, follow-up tests or procedures will likely be covered by insurance. All positive screenings will be referred to the Multidisciplinary Thoracic Oncology Program at the Richard A. Henson Cancer Institute for follow-up. To schedule a screening appointment at PRMC, call 410-543-7700. To schedule an appointment at Peninsula Imaging, call 410-749-1123.
A physician order for low-dose CT lung screening without IV contrast is required.
All studies will be interpreted by a board-certified radiologist and the results promptly faxed to the referring physician. For more information, call 410-543-7012.