Posted In Health News & Studies on August 10, 2012
Image: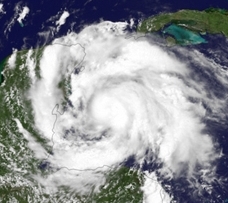 Did you hear? The National Oceanic and Atmospheric Administration just updated its
outlook for this hurricane season
, and it may be more serious than was first predicted. NOAA's updated seasonal outlook (which includes the storms that have already occurred this season) projects a total of 12 to 17 named storms (top winds of 39 mph or higher), including 5 to 8 hurricanes, of which 2 to 3 could be Category 3, 4 or 5 (with winds of at least 111 mph). It's not too early to start preparing -- especially on hurricane-vulnerable Delmarva. Peninsula Regional Medical Center has plans in place that will ensure the smoothest operation possible during a major storm (and it was less than a year ago that Hurricane Irene tested them out). Stay safe by making sure you have plans for your household, especially in the event of evacuations, floods and extended outages.
Ready.gov
will walk you through the steps of how to best build an emergency kit, and what to do before, during and after a hurricane. Check it out!