Posted In Peninsula Regional News on April 03, 2018
Image: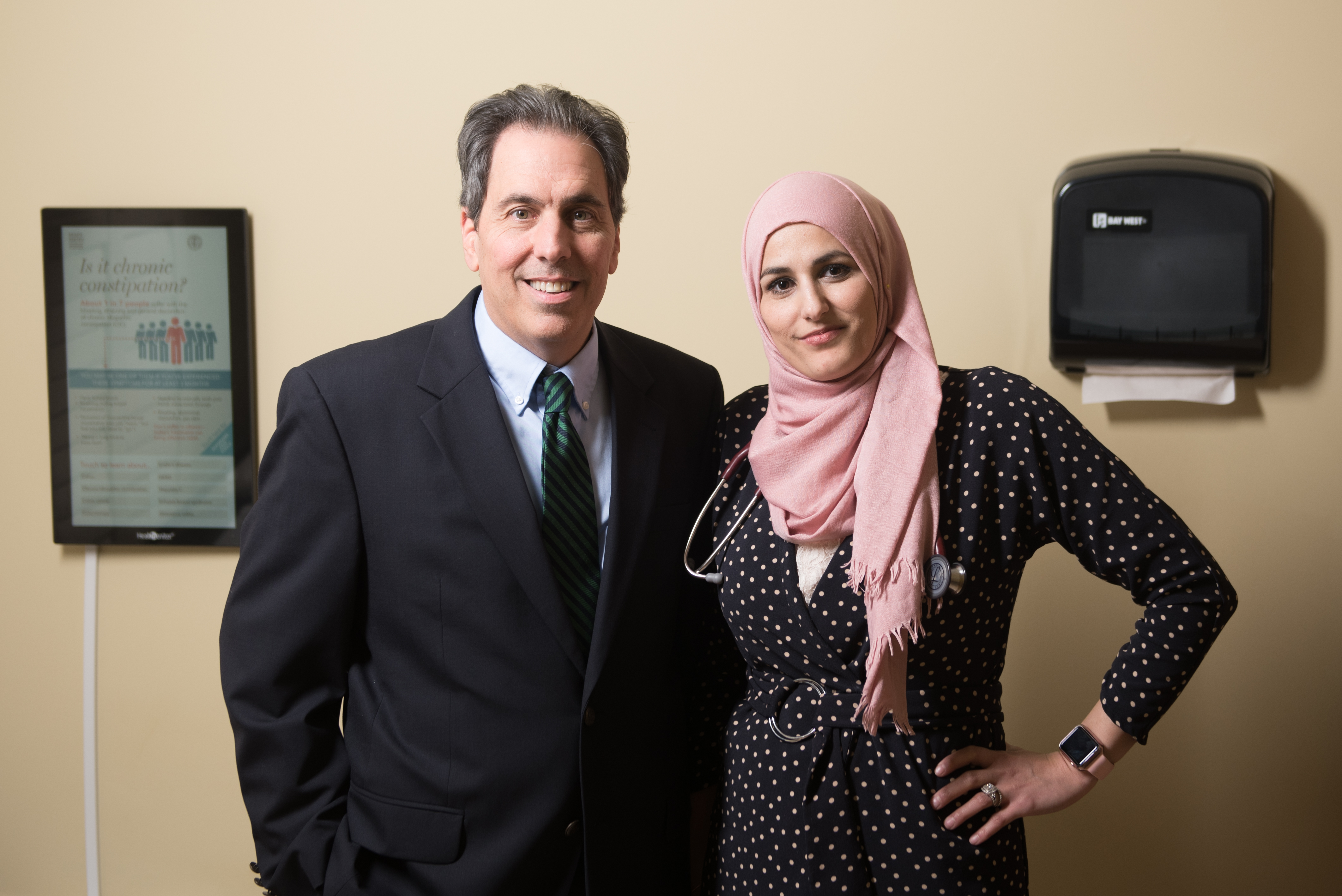 Peninsula Regional Health System and Peninsula Regional Medical Center today announce that Jerrold S. Canakis, MD has been credentialed as a member of the medical staff at PRMC. 
Dr. Canakis, a gastroenterologist, has been in private practice in Berlin, MD for 15 years. Samah Ramadan-Nassar, PA-C, joins him in that practice.  Dr. Canakis and Ramadan-Nassar, a physician assistant, now become providers within the Peninsula Regional Medical Group, a network of family medicine and specialty care offices in Maryland and Delaware owned and operated by the Peninsula Regional Health System.
Dr. Canakis received his medical degree from Temple University.  His internship and residency in internal medicine were completed at Lankenau Hospital in Pennsylvania.  A fellowship in nutrition & metabolism followed at the Hospital of the University of Pennsylvania.  Dr. Canakis also completed a fellowship in gastroenterology at Lankenau Hospital.  He is board-certified in internal medicine, gastroenterology subspecialty. 
Dr. Canakis will continue to see patients at his Berlin practice located at 10344 Old Ocean City Blvd. in Berlin.  He will perform his surgical procedures at the Peninsula Surgery Center, 804 Snow Hill Road in Salisbury.  Patients requesting additional information or an appointment may contact Dr. Canakis' office at 410-912-6021.
In addition, PRMC is pleased to announce the opening of a PRMC FamilyLab inside Dr. Canakis' office in Berlin.  Adult walk ins are always welcomed.  For additional information on the full complement of lab services, please call the FamilyLab directly at 410-543-7570.