Posted In Peninsula Regional News on January 07, 2013
Image: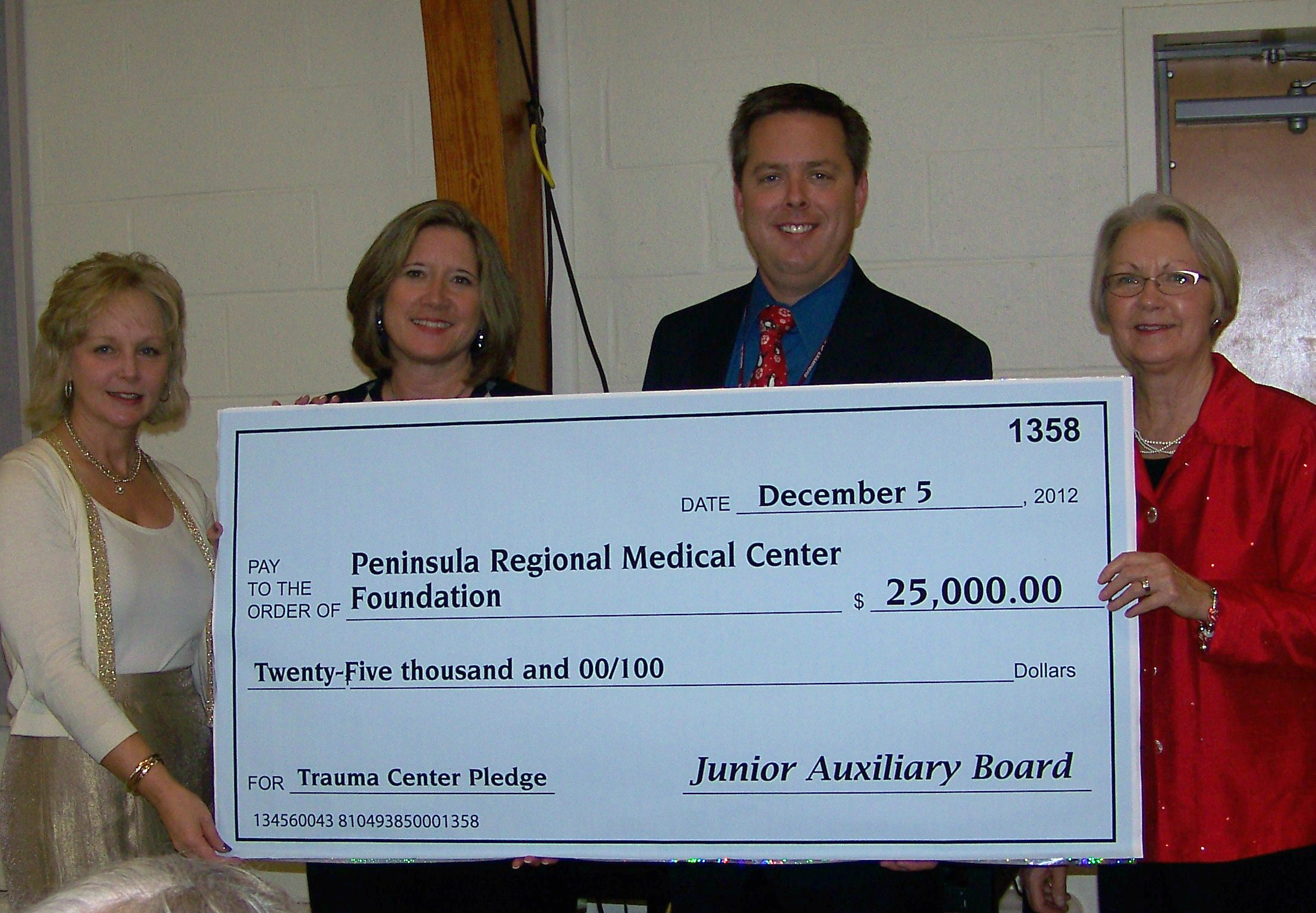 From left, Junior Board President Cynthia Holloway gives the $25,000 donation to Peninsula Regional Medical Center Education Department Director Patti Serkes and PRMC Vice President of Operations Optimization and Innovation Steve Leonard with Junior Board Immediate Past President Susan Peacock.
The Junior Auxiliary Board recently donated $25,000 to the Peninsula Regional Medical Center Foundation as part of the Junior Board's $1 million pledge toward PRMC's trauma center.
The Junior Auxiliary Board at PRMC was established in 1924, and to date has donated nearly $8 million to the Medical Center in support of programs, technology and expansion. Its volunteers provide hand-knitted hats for babies at the Medical Center, and fleece caps for cancer patients. They also provide post-surgical "hugging pillows" for heart, lung abdominal and breast surgery patients, and gifts for the first baby of the year. Junior Board membership is open to everyone in the community.  For information on joining, call Faye Holloway, Volunteer Coordinator, at 410-543-7262.