Posted In PRMC Stories on April 26, 2016
Image: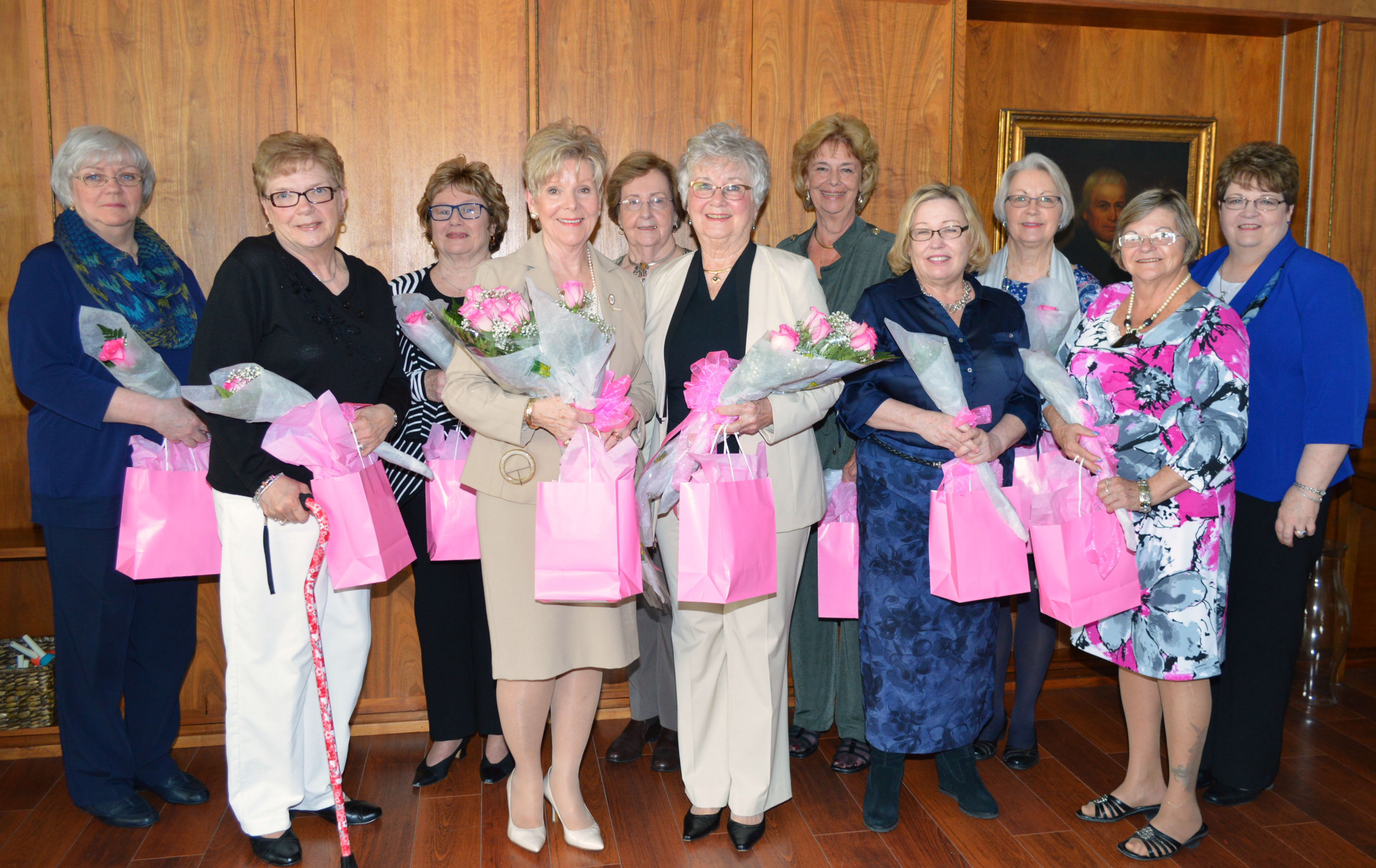 The Junior Auxiliary Board of Peninsula Regional Medical Center installed its new slate of officers for 2016-2017, and gave a heartfelt thanks to outgoing President Joanne Jackson, at Asbury United Methodist Church recently.
Officers installed were: Donna Anderson, President; Jani Long, President-Elect; Mary Lou Zimmer, VP Finance; Irene Phillips, VP Retail; Susan Peacock, VP Human Resources; Carolyn Collins, Treasurer; Judy Kidwell, Recording Secretary; Barbara Sturgis, Corresponding Secretary; Joanne Jackson, Immediate Past President; Carol Stange, Debbie Hall and Pat Kern, board members.
The Junior Auxiliary Board at PRMC was established in 1924, and to date has donated over $8 million to the Medical Center in support of programs, technology and expansion. Its volunteers provide hand-knitted hats for babies at the Medical Center, and fleece caps for cancer patients. They also provide post-surgical "hugging pillows" for heart, lung abdominal and breast surgery patients, and gifts for the first baby of the year. Junior Board membership is open to everyone in the community. For information on joining, call the Volunteer Coordinator at 410-543-7262.