Posted on May 10, 2016
Image: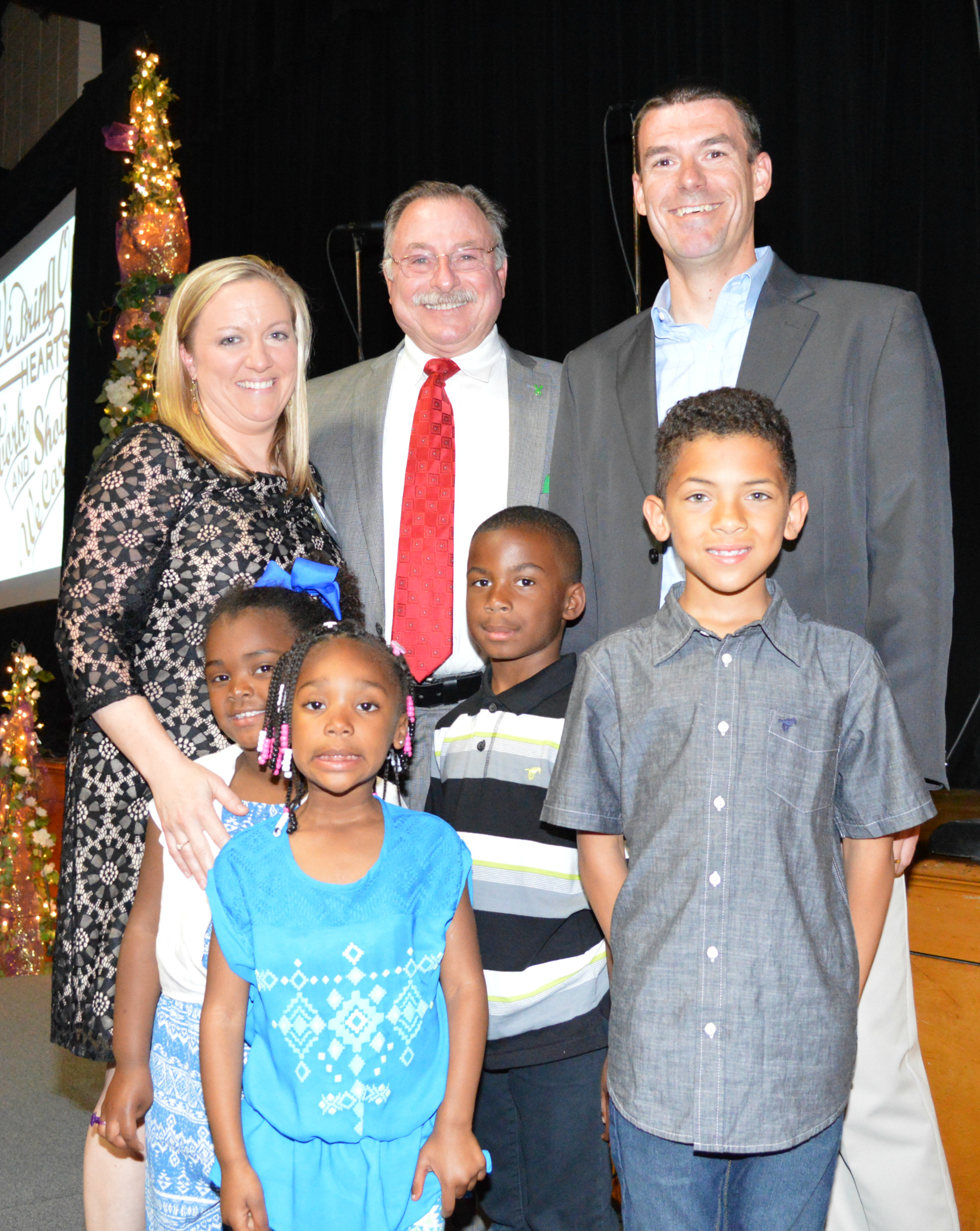 Kelly Jones, of the People Department at Peninsula Regional Medical Center (PRMC), received the Leighton Moore Helping Hands Award at the Medical Center's National Hospital Week Employee Recognition Banquet on May 5. 
The award, first presented in 2015, is given to the PRMC employee who, like Leighton Moore himself, has exhibited passion and dedication to improving his or her community through outstanding volunteerism and community service.  Moore, the owner of OC Seacrets and one of the Delmarva Peninsula's leading philanthropists, is Chairman of the Peninsula Regional Medical Center Foundation Board of Directors.
Jones was selected from a long list of nominees and personally presented the award by its namesake.  She and husband Matt have welcomed over a dozen foster children into their home.  Together, they have provided a permanent home for four children whom they've adopted.  Jones is a significant contributor to the Lower Shore Adoption Network, and helps others by sharing her experiences with the adoption process. She is also active in her church and coordinates its "Meals of Love Ministry" to deliver food to members of the congregation in need.
In writing her nomination of Jones, PRMC employee Stacey McMichael added, "Kelly goes above and beyond all reasonable expectations.  She gives without any need of recognition.  She lives her life to serve and help others and is a perfect representation of the Leighton Moore Helping Hand Award."
In the photo:  Leighton Moore, center, joins Kelly Jones, her husband Matt, and their four children shortly after presenting her with the 2016 Leighton Moore Helping Hands Award at the recent Peninsula Regional Medical Center Employee Recognition Banquet.