Posted In Peninsula Regional News on September 17, 2012
Image: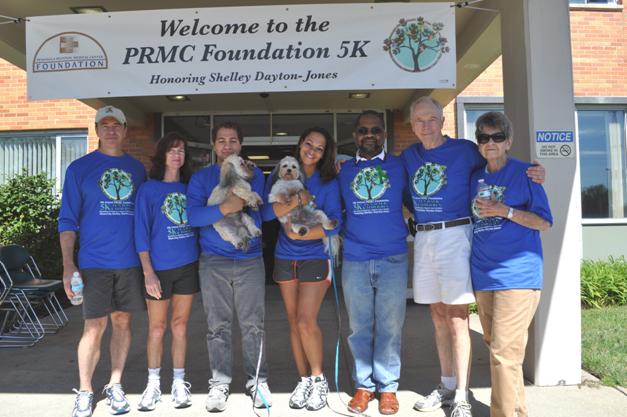 The family of Shelley Dayton-Jones at Saturday's 4th Annual Peninsula Regional Medical Center Foundation 5K Run/Walk, which was held in her honor. Shelley's brother, Bruce Dayton, sister, Carolyn Dayton, son, Michael Dayton-Jones, daughter, Erin Dayton-Jones, husband, Dr. Conworth Dayton-Jones, father and mother, David and Shirley Dayton all participated in the event.
The fourth annual Peninsula Regional Medical Center Foundation Walk took place Saturday morning just outside the Avery W. Hall Educational Center with over 500 runners and walkers registered. It was a beautiful morning for a walk, and most importantly, the funds raised will benefit the genetic counseling program at the Richard A. Henson Cancer Institute at PRMC.