Posted In Health News & Studies on December 30, 2013
Image: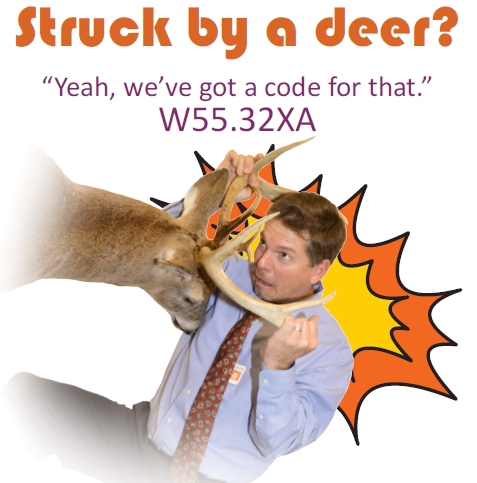 Peninsula Regional's own doctors are taking part in an in-house educational campaign - serving as models to illustrate some of the more interesting ICD-10 codes.
Peninsula Regional Medical Center's New Year's Resolution for 2014 is to be completely prepared for ICD-10, a new medical coding system mandated by the Centers for Medicare and Medicaid Services that launches on October 1. The depth and complexity of this new coding system changes the way doctors and coders work, but patients will reap the benefits of an even more detailed medical record. To learn about the impact of ICD-10 and what PRMC's Chief Financial Officer and others in the healthcare world have to say about it,
click here for an article by Health Leaders Media.
The New York Times has an 
in-depth article about ICD-10 and its impact on healthcare - click here to read it
.