Posted In Peninsula Regional News on June 20, 2014
Image: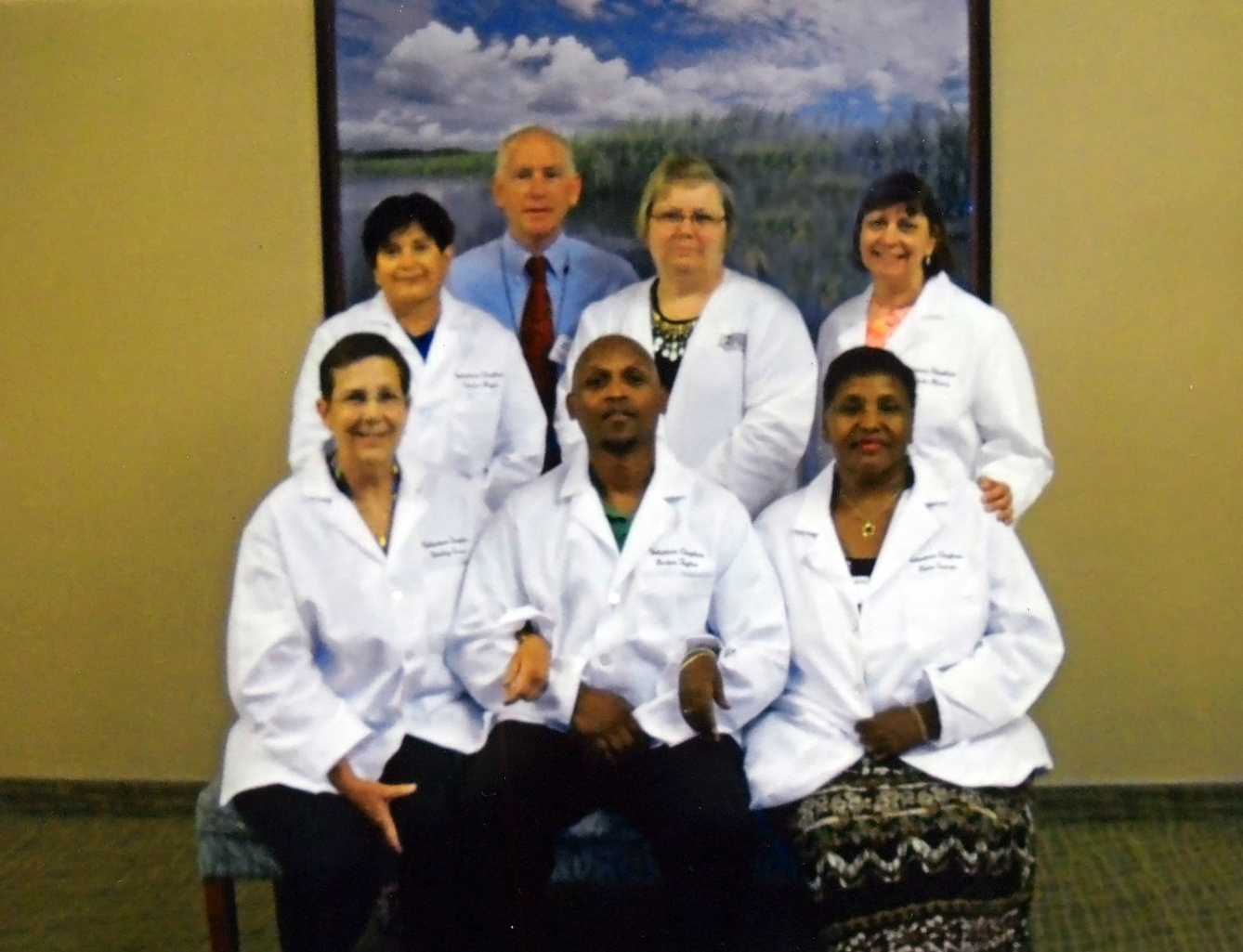 From left, seated: Shirley Secrest, Dexter Taylor and Dixie Everett. From left, standing: Gianni Hayes, Instructor Chaplain Rich Walton, M. Div., Joyce Lecates, Manager of Pastoral Care & Volunteer Services; and Michelle Harris.
A new group of chaplains has completed the 10-week chaplain's class open to lay and clergy, "Ministry to the Sick." After 30 hours of classroom instruction and 20-plus hours of patient visitation, these new chaplain volunteers were awarded a Certificate of Completion. This program has brought 5 new volunteer chaplains to the Pastoral Care Department. Peninsula Regional welcomes them and the comfort they bring to many of our patients.
Click here to learn more about Pastoral Care at Peninsula Regional Medical Center.