Posted on September 25, 2018
Image: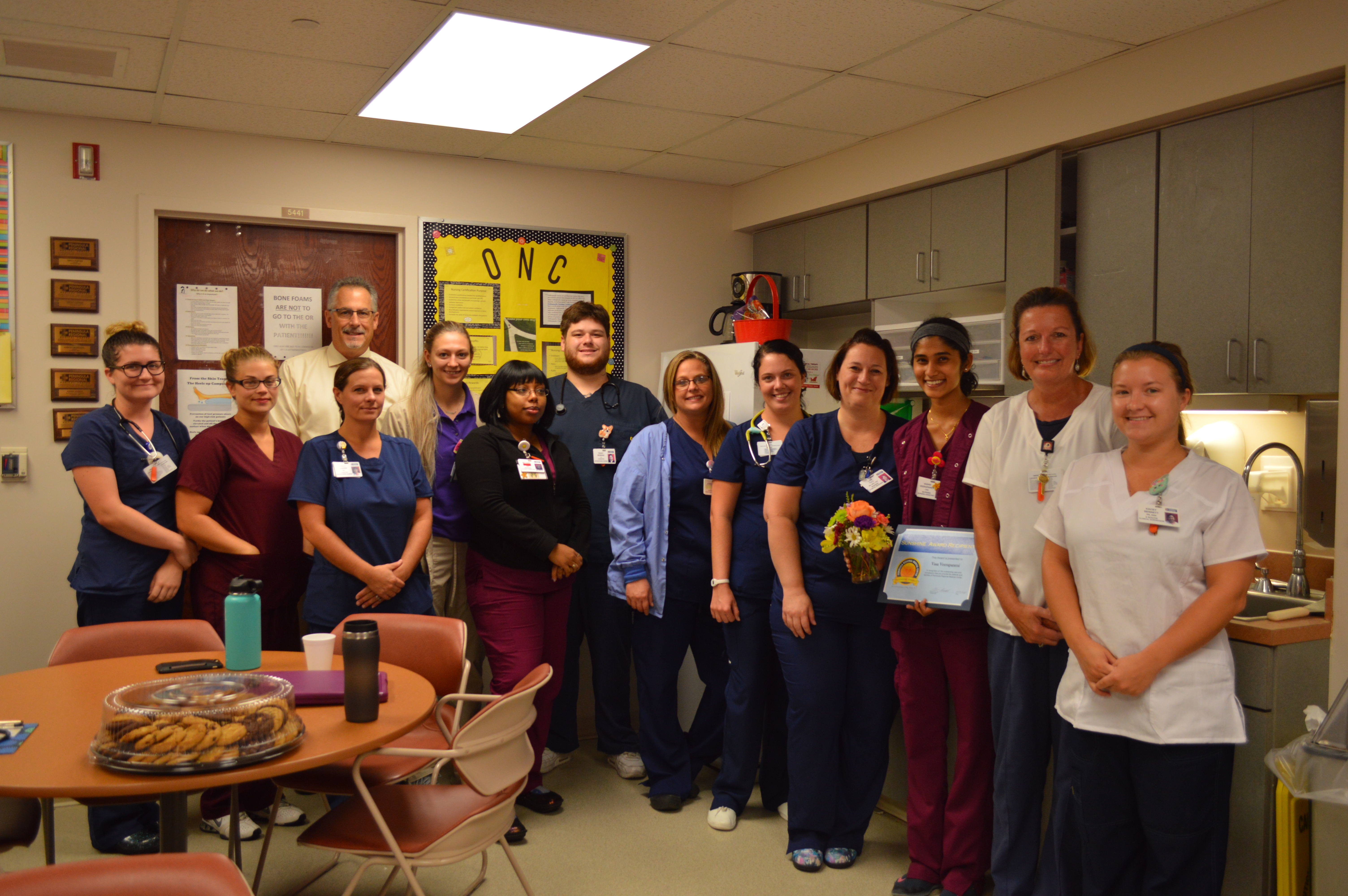 Certified nursing assistant Vasavi Veerapaneni of Peninsula Regional Medical Center's 5 South nursing floor has been honored as a Sunshine Award recipient. The Sunshine Award honors outstanding nursing assistants and patient care techicians/assistants.
Veerapaneni was nominated by a patient who appreciated her care. "This young lady was my CNA for three nights and she helped my many times. I was in a lot of pain, was grumpy and was taking up a lot of 'Vee's' time. Vee was cheerful, polite and compassionate throughout all three shifts. She was as upbeat at 5 a.m., the end of her shift, as she was at 7 p.m., the start of her shift. All of the nurses, CNAs and techs treated me very nicely, but Vee was a bright, buoyant angel."
It comes as no surprise that Veerapaneni was honored – she has an exceptional background, having earned the Richard Bernstein Achievement Award for Excellence upon her graduation from the University of Maryland Eastern Shore in May 2018, when she was just 19 years old. She is considering pursuing a physician assistant degree, and her outstanding service as a CNA shows her heart is truly in healthcare.
For her exceptional service, Veerapaneni was honored in a ceremony before her coworkers, and was presented with fresh flowers, a pin and a certificate recognizing her exceptional care. To nominate a deserving CNA, PCA or PCT, please visit www.peninsula.org/sunshine.