Posted In Peninsula Regional News on February 26, 2013
Image: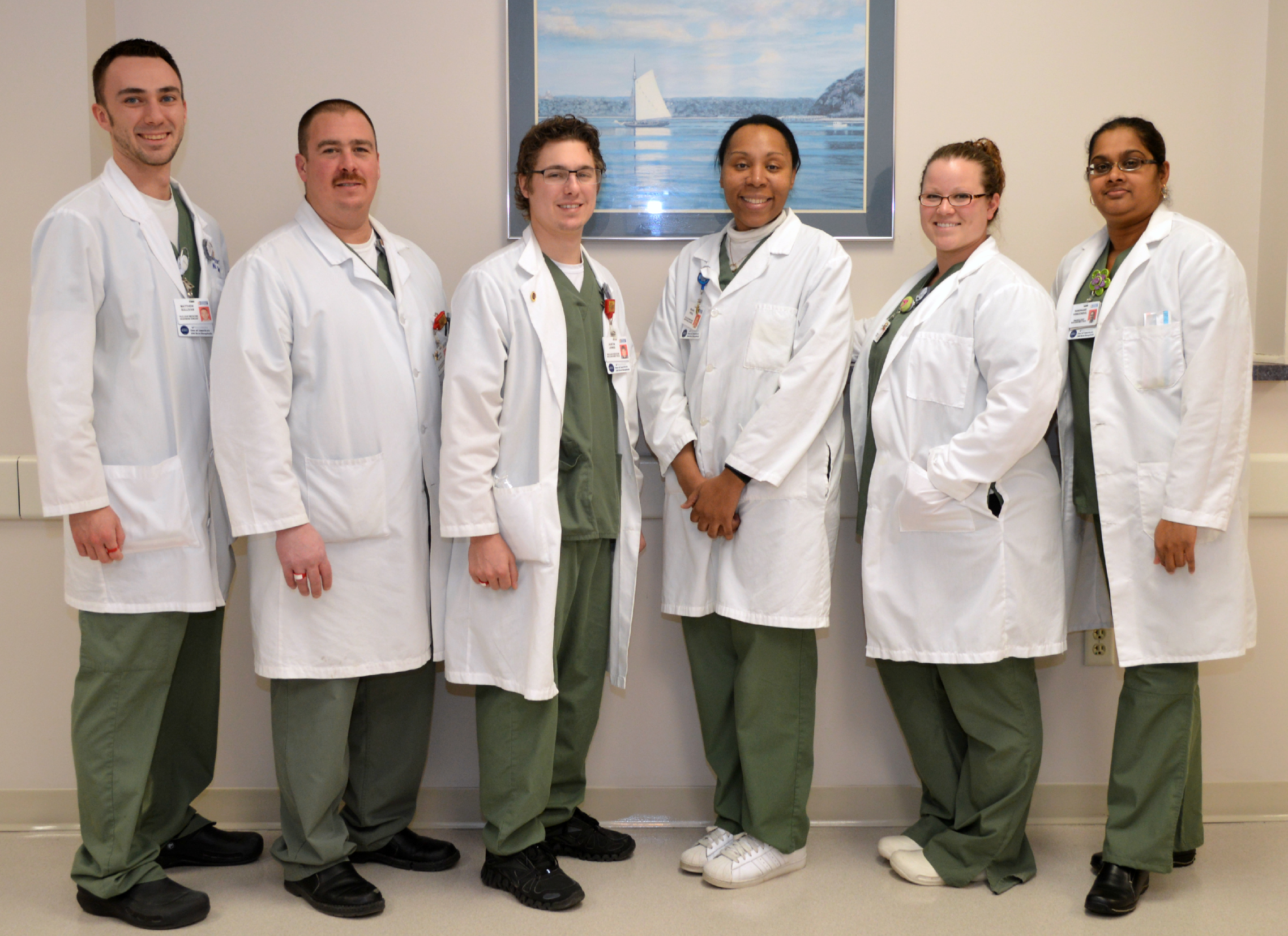 From left, Peninsula Regional Medical Center nuclear medicine technologists Matt Sullivan, Shawn Adams, Austin Jones, Muriel Virgil, Angie Gise and Nandranie Kissoondial are among the professionals who helped ensure that the department earned its accreditation from the American College of Radiology.
Peninsula Regional Medical Center in Salisbury, Maryland, has been awarded a three-year term of accreditation in nuclear medicine as the result of a recent review by the American College of Radiology (ACR). Nuclear medicine is a branch of medical imaging that uses small amounts of radioactive material, administered to the patient, to diagnose and treat a variety of diseases, including many types of cancers, heart disease, and certain other abnormalities within the body. The ACR gold seal of accreditation represents the highest level of image quality and patient safety. It is awarded only to facilities meeting ACR Practice Guidelines and Technical Standards after a peer-review evaluation by board-certified physicians and medical physicists who are experts in the field. Image quality, personnel qualifications, adequacy of facility equipment, quality control procedures, and quality assurance programs are assessed. The findings are reported to the ACR Committee on Accreditation, which subsequently provides the practice with a comprehensive report they can use for continuous practice improvement. The ACR is a national professional organization serving more than 36,000 diagnostic/interventional radiologists, radiation oncologists, nuclear medicine physicians, and medical physicists with programs focusing on the practice of medical imaging and radiation oncology and the delivery of comprehensive health care services. The Medical Imaging department at Peninsula Regional Medical Center provides a full service of diagnostic and therapeutic medical imaging technologies including X-ray, CAT scan, ultrasound, Nuclear Medicine, SPECT/CT imaging (starting in May 2013), Interventional Radiology and MRI. PRMC has the only imaging department in the region that offers breast biopsies, non-contrast MRAs and MRIs with anesthesia for those with severe claustrophobia or who cannot remain still for a full MRI procedure.