Posted on September 20, 2018
Image: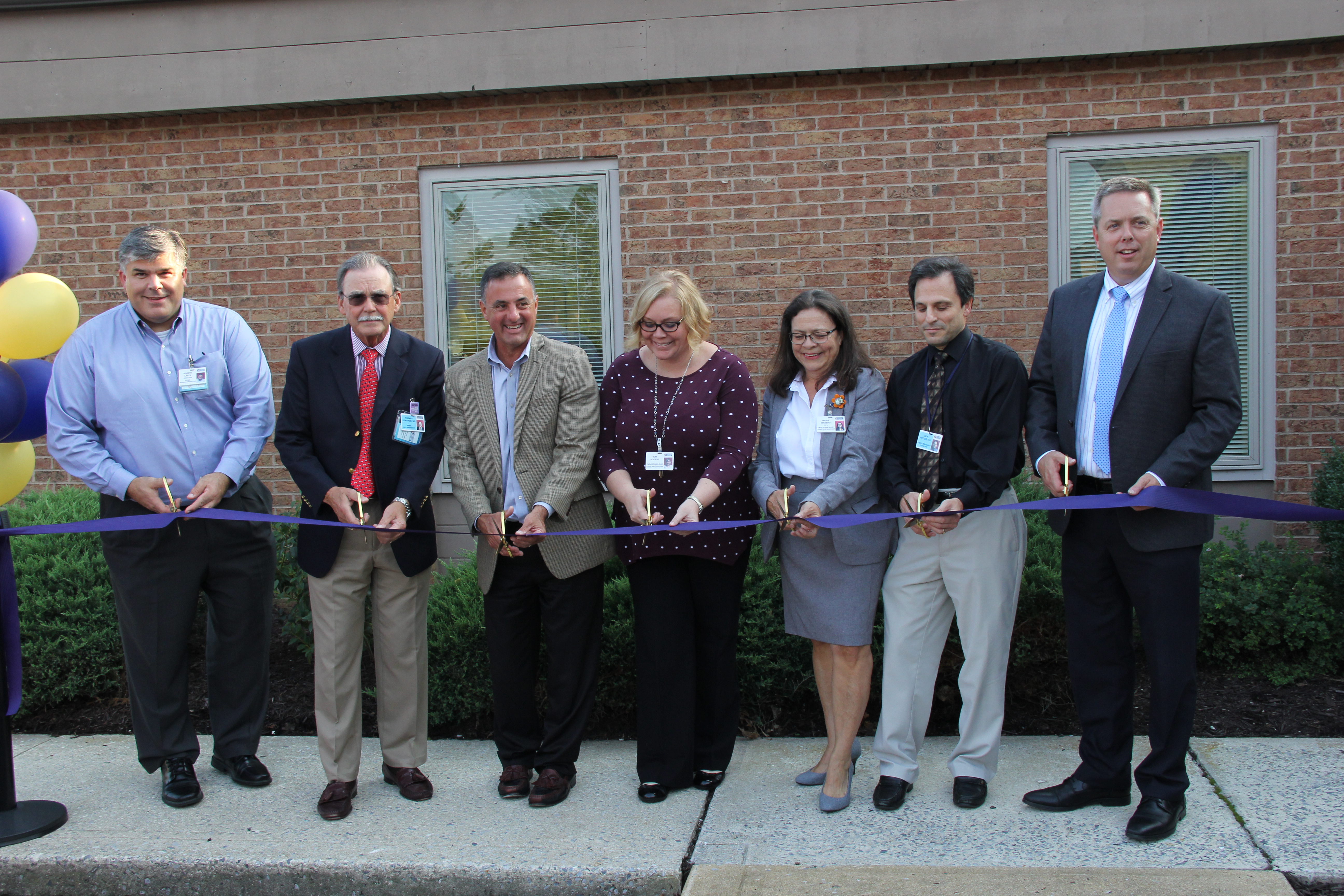 Peninsula Regional Medical Center cut the ribbon on its new Peninsula Regional Endocrinology Berlin office on Wednesday, Sept. 19. The office is located at 314 Franklin Avenue, Suite 108, Berlin.
Nearly 15 percent of residents in Worcester County have diabetes. Endocrinologists are experts in many type of endocrine disorders, but in an area with a high prevalence, diabetes is one of the most significant health issues they see.
"Managing diabetes is important to prevent complications and keep people as healthy as possible," said Dr. Jack Snitzer, one of the endocrinologists who will be working in the Berlin office. "We are pleased to be able to bring our care closer to home for so many patients."
Dr. Snitzer will also continue to see patients in his current Salisbury office, along with Dr. Juman Takkedin, and nurse practitioners Indre Doyle and Kimberly Rogers.
"It is important for us to expand high-quality healthcare services to underserved areas," said Chris Hall, Vice President of Strategy and Business Development at PRMC. "We want to bring these vital services closer to our many patients in the beach communities. Easier access to regular endocrinology care can help people stay well and out of the hospital, while receiving expert care in a lower-cost environment."
Dr. Snitzer, a specialist in endocrinology, received his medical degree from the Philadelphia College of Osteopathic Medicine in Philadelphia, Pa. He completed a residency in Internal Medicine at Suburban General Hospital in Norristown, Pa., and a fellowship in Endocrinology at the Cleveland Clinic Foundation in Cleveland, Ohio. Dr. Snitzer is board-certified in Internal Medicine and Endocrinology, and is a Certified Clinical Densitometrist.
Dr Takkedin is also board-certified in endocrinology. She earned her medical degree from Weill Cornell Medical College in Qatar, and performed a residency at Unity Hospital in Rochester, NY, and a fellowship at Rutgers Robert Wood Johnson Medical School in New Brunswick, NJ.
Indre Doyle is a certified registered nurse practitioner who specializes in endocrinology. She earned her Bachelor of Science in nursing from Johns Hopkins University in Baltimore and her Master of Science in nursing from Wilmington University.
Kimberly Rogers, is a certified registered nurse practitioner specializing in endocrinology. She earned her Bachelor of Science in Nursing from the University of Delaware, her Master of Science in Nursing from Wilmington University and a Doctor of Nursing Practice from the University of Massachusetts Boston.
The Peninsula Regional Endocrinology Berlin team provides a full complement of services including the management of diabetes and endocrinology disorders, education on glucose monitoring and medication injection, insulin pump support therapy and medical nutritional therapy referrals. 
The practice is also home to Peninsula Regional Family Lab Franklin Avenue, which offers comprehensive onsite laboratory services open to the public Monday through Friday from 8:30 a.m. to 5:00 p.m.   Lab staff may be reached at 410-912-6039.
Peninsula Regional Endocrinology Berlin is open Monday through Friday from 8:00 a.m. to 5:00 p.m.  The office phone is 410-912-6023.  The practice is currently accepting new patients.  Patients of Peninsula Regional Endocrinology Salisbury who would prefer to have their future appointments at the Berlin office may call 410-572-8848 to make those arrangements.
On the ribbon line were Robert Lanza, Director of Business Operations, PRMG; Dr. Thomas DeMarco, Vice President, Peninsula Regional Medical Group; Herb Geary, Chairman, Peninsula Regional Health System Board of Directors; Kimberly Rogers, DNP, CRNP, MSN, BSN; Maria Madero, LPN; Dr. Jack Snitzer, Endocrinologist and Steve Leonard, President/CEO Peninsula Regional Health System.