Posted on October 27, 2016
Image: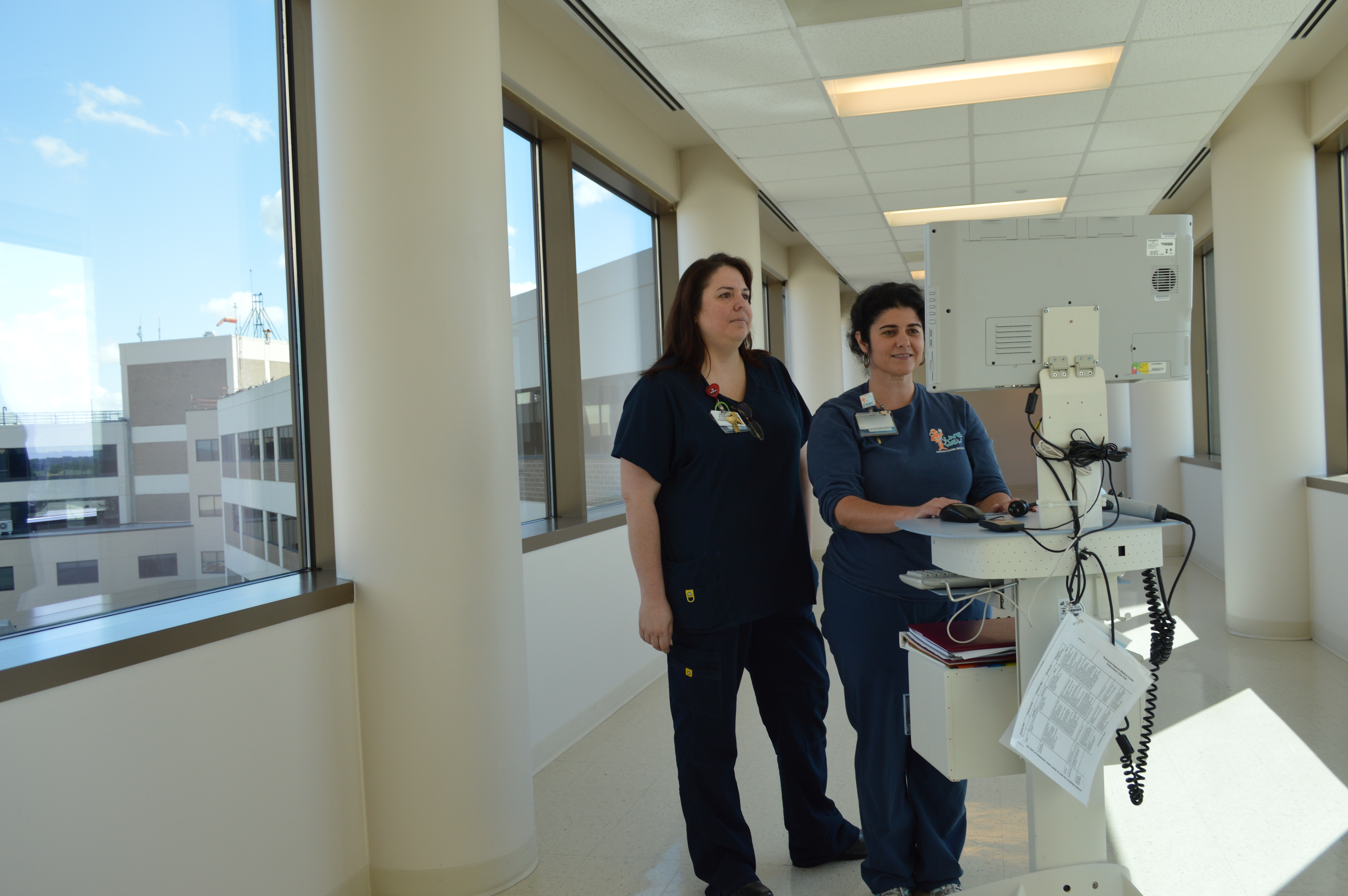 Peninsula Regional Health System has announced it will upgrade its electronic medical record system to an Epic Systems EMR starting November 1, 2016.
Peninsula Regional's adoption of the new Epic electronic medical record system has meant the addition of dozens of staff members, thousands of hours of training over three different shifts and a significant investment in the system. It's all worth it, says Raymond W. Adkins, Chief Technology officer at PRMC. The change to Epic will affect the entire health system, including Peninsula Regional Family Medicine and Specialty Care offices, labs and outpatient services.
Additional staff has been brought in to assist with the transition on November 1. As the Epic EMR goes live on November 1, PRMC's users will still be getting used to the new system. Visitors and patients may find Epic experts on hand coaching PRMC staff so recordkeeping is timely and accurate from the start.
Peninsula Regional is no stranger to electronic medical record, or EMR, systems – in fact, PRMC was one of the first to adopt the technology. The current system has been in place since 1996.
"We wanted to find a solution that would grow with us for the next 20 years," Adkins said. "Because Epic offers so many tools and is used in so many locations near us, that made it the logical choice."
The University of Maryland Health System, Johns Hopkins Medicine, Mercy Medical Center, the new Riverside hospital coming to Virginia's Eastern Shore, and PRMC's HealthVisions Delmarva partner, Bayhealth in Delaware, all use the Epic system or soon will.
That means a much more seamless transfer of patient information to those who need it to provide care, no matter where the patient is. Epic also includes a new patient portal for patients to view their records, lab and radiology results, medications, discharge instructions and more.
 "Everyone will be on the same page, literally, with every patient," said Dr. Christopher Snyder, Chief Medical Technology Officer and a hospitalist at PRMC. "It's one patient, one chart – communication will be greatly improved."
For example, Snyder said, the system has a much more robust way of showing medications. Rather than hunting for different medications a patient might have had along their various stops in the Emergency Department, in surgery and on an inpatient medical floor, their information would all be in one, simpler-to-view place. "Ultimately, that will even help us to speed up our discharge process, so patients are able to go home more quickly," he said.
Currently, Peninsula Regional uses Relay Health to power its patient portal, MyPenCare. On November 1, those older records will still be available through Relay Health, but patients will have to get a new account to see new records and pay new bills online. Starting November 1, the new Epic system known as MyChart will be enhancing MyPenCare's abilities and making access simpler for patients; however, a new account will be required for users of the old MyPenCare system. The new MyPenCare.org will even allow patients to send messages to their provider, request appointments with some offices, and request prescription refills. Details will be available at peninsula.org/mypencare during the rollout.