Posted on June 06, 2017
Image: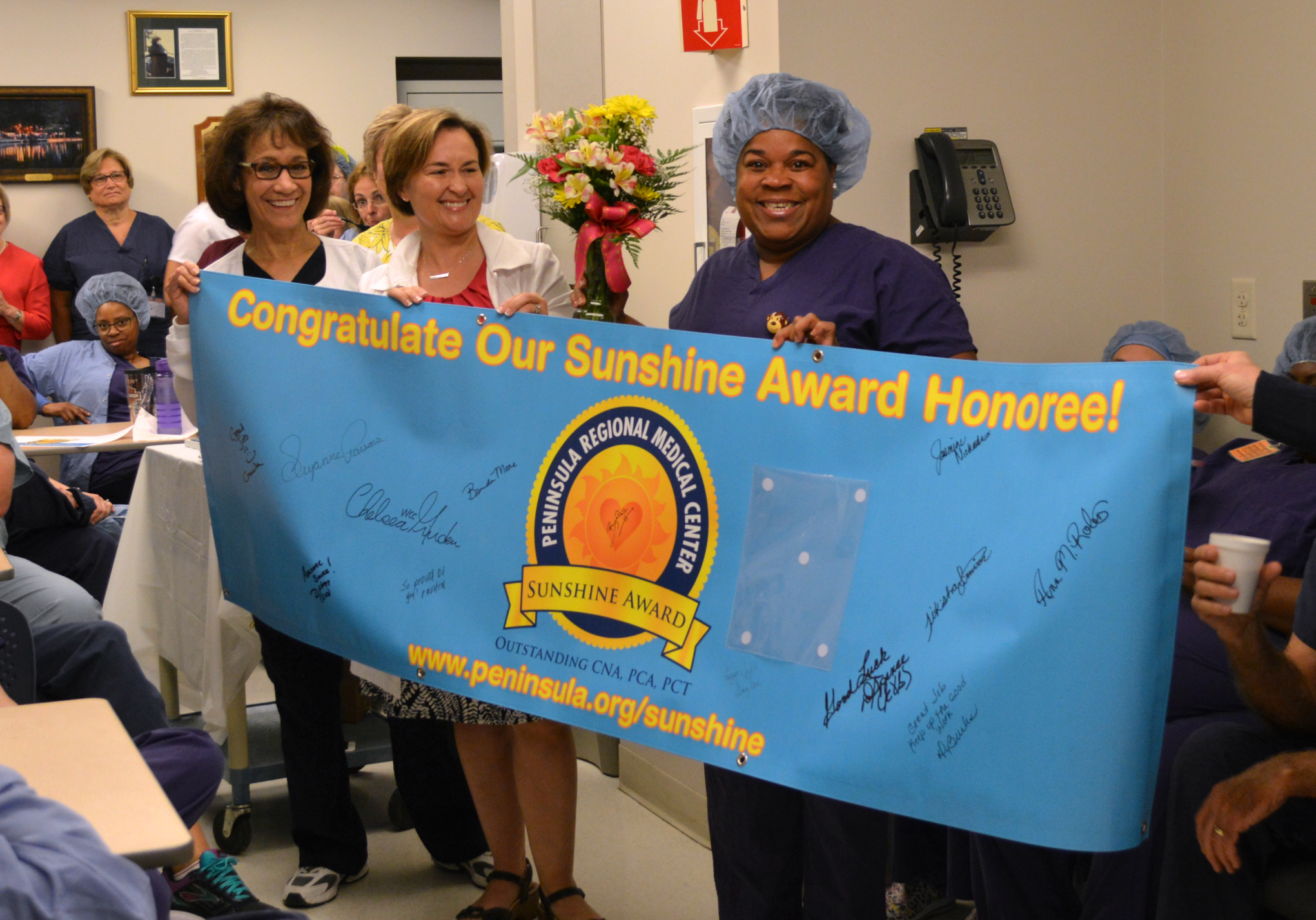 Peninsula Regional Medical Center recently honored Sheri Moss, a surgical technologist, with the Sunshine Award. The Sunshine Award was designed to recognize outstanding certified nursing assistants, patient care technicians and assistants for exceptional care.
Moss started out her shift by already going the extra mile – she had graciously agreed to cover the night shift for an employee callout, knowing it would be easier to fill the day need. That night at 1:35 a.m., the OR was called to perform an emergency procedure on a 5-year-old boy. When the child emerged from anesthesia, he was scared and inconsolable.
Staff attempted several things to reassure the child and help console him, to no avail. So Moss climbed on the stretcher next to the child and let him lean over and snuggle with her until he calmed down. She treated this scared little patient as if he were her own child. It was important not only for his mental well-being, but also to keep his breathing under control so he could recover from the procedure.   Her colleagues said it was amazing to watch Sheri at work, and wanted to recognize her for her compassion and kindness.
Moss was honored in a ceremony before her coworkers, and was presented with fresh flowers, a pin and a certificate recognizing her exceptional care.