Posted In Peninsula Regional News on November 05, 2015
Image: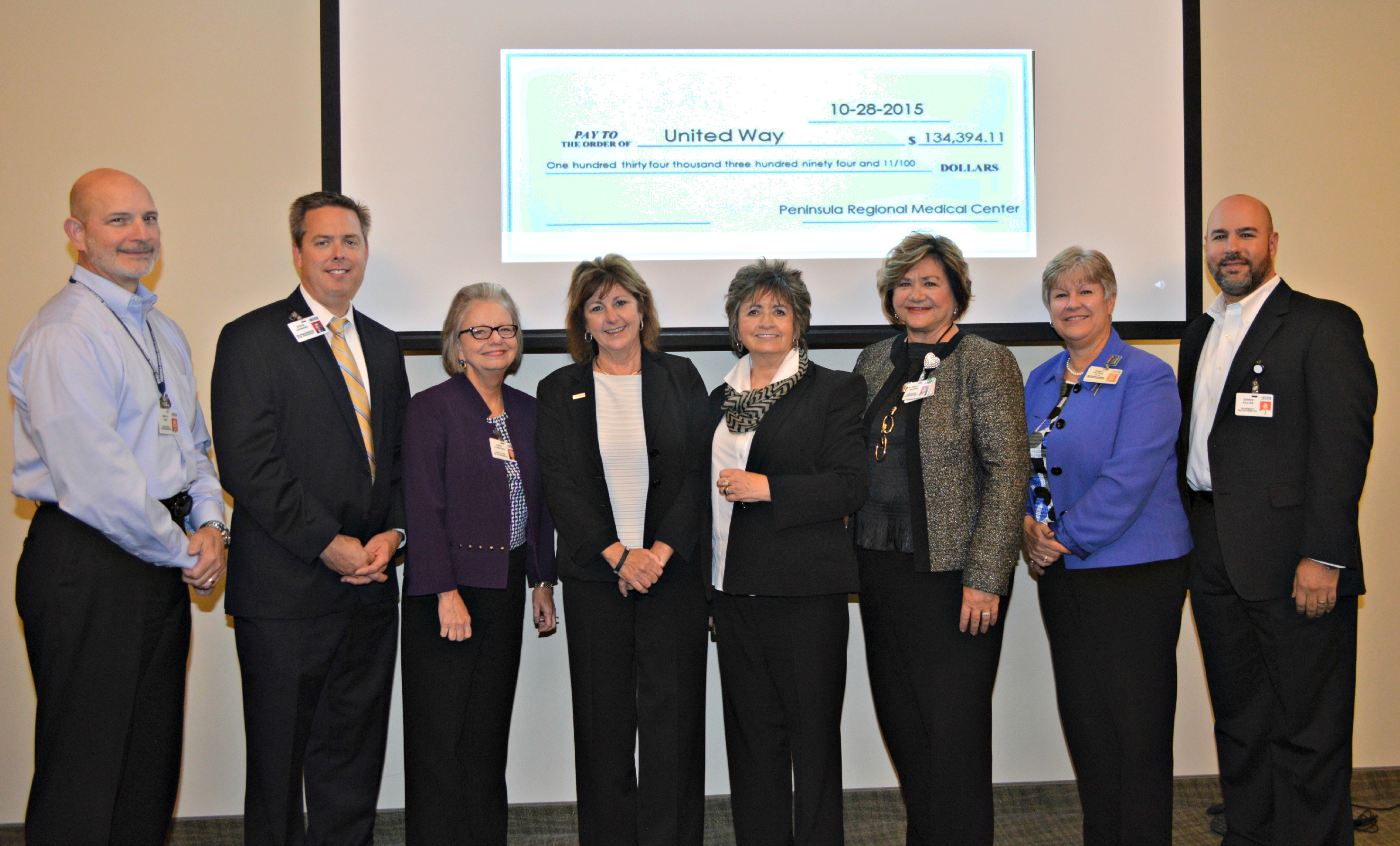 Tim Feist, Steve Leonard, Cindy Lunsford, Kathleen Mommé, Connie Strott, Peggy Naleppa, Nancy Flurer and Dennis Killian gather for a photo in celebration of the $134,934.11 gift from PRMC employees to the United Way of the Lower Eastern Shore.
We could not be prouder of our staff's contributions to the United Way of the Eastern Shore. This year, we surpassed our goal and employees from all walks of life are helping to make a big difference in the lives or our friends and neighbors on the Eastern Shore.
Read how here.