Posted In Peninsula Regional News on August 31, 2012
Image: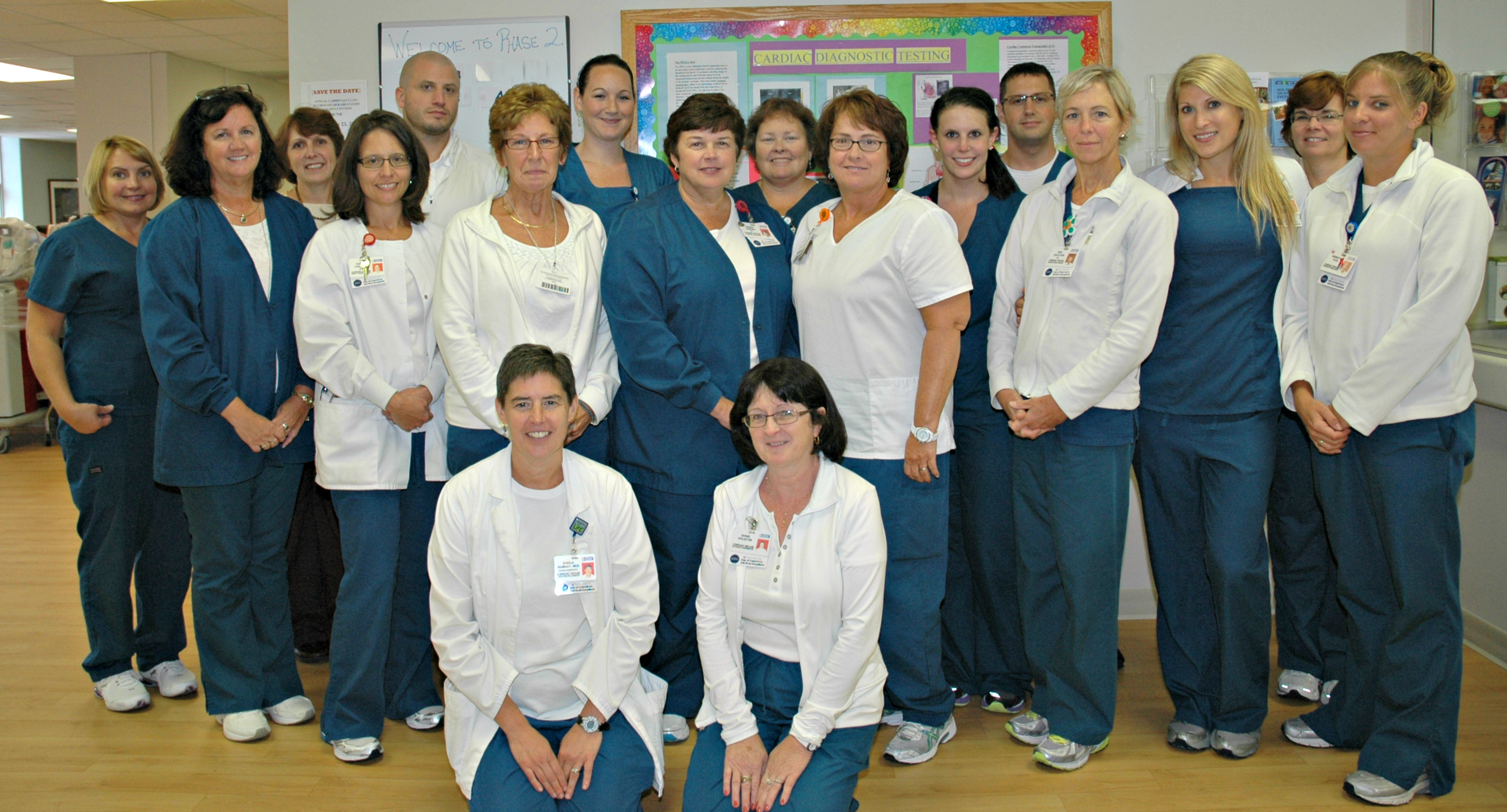 Peninsula Regional Medical Center's Cardiovascular & Pulmonary Rehabilitation Program staff currently serves more than 700 patients, and has helped hundreds of thousands over its 26-year history.
The Cardiovascular & Pulmonary Rehabilitation Program of the Guerrieri Heart & Vascular Institute at Peninsula Regional Medical Center was recently awarded recertification by the American Association of Cardiovascular and Pulmonary Rehabilitation (AACVPR).
"Recertification reflects that our program meets national standards to ensure quality care, consistency in the delivery of services, evidence of tracking clinical outcomes and program operational standards in compliance with AACVPR Program Guidelines, JCAHO and Medicare regulations," said Pamela Caldwell, RN, BSN, Director of the Cardiovascular & Pulmonary Rehabilitation Program.  "This is a three-year certification for both programs."
This program was first certified by AACVPR in 1999, with this being the fourth recertification for both programs.  Individuals who participate in the Cardiovascular Rehabilitation Program have had open-heart surgery, have recently been diagnosed with coronary artery disease, have undergone an interventional procedure for coronary disease or are at risk for the development of coronary artery disease.
Additionally, the AACVPR recently recertified the Pulmonary Rehabilitation component of the Medical Center's program. Today, pulmonary rehabilitation is recognized as an integral component of the standard of care for patients with chronic respiratory disease. Unique to Peninsula Regional's Pulmonary Rehabilitation Program is the association with the comprehensive Lung Clinic, which begins with an initial consultation, continues with the inpatient program should patients be admitted for surgery, and then transitions to the outpatient setting. The Cardiovascular & Pulmonary Rehabilitation Program at Peninsula Regional was founded in 1986 and is the largest and most comprehensive program in the state of Maryland, providing services to patients at the Medical Center and at a second location in Berlin, Maryland. Over its 26-year history, it has served hundreds of thousands of patients.