Posted on July 15, 2020
Image: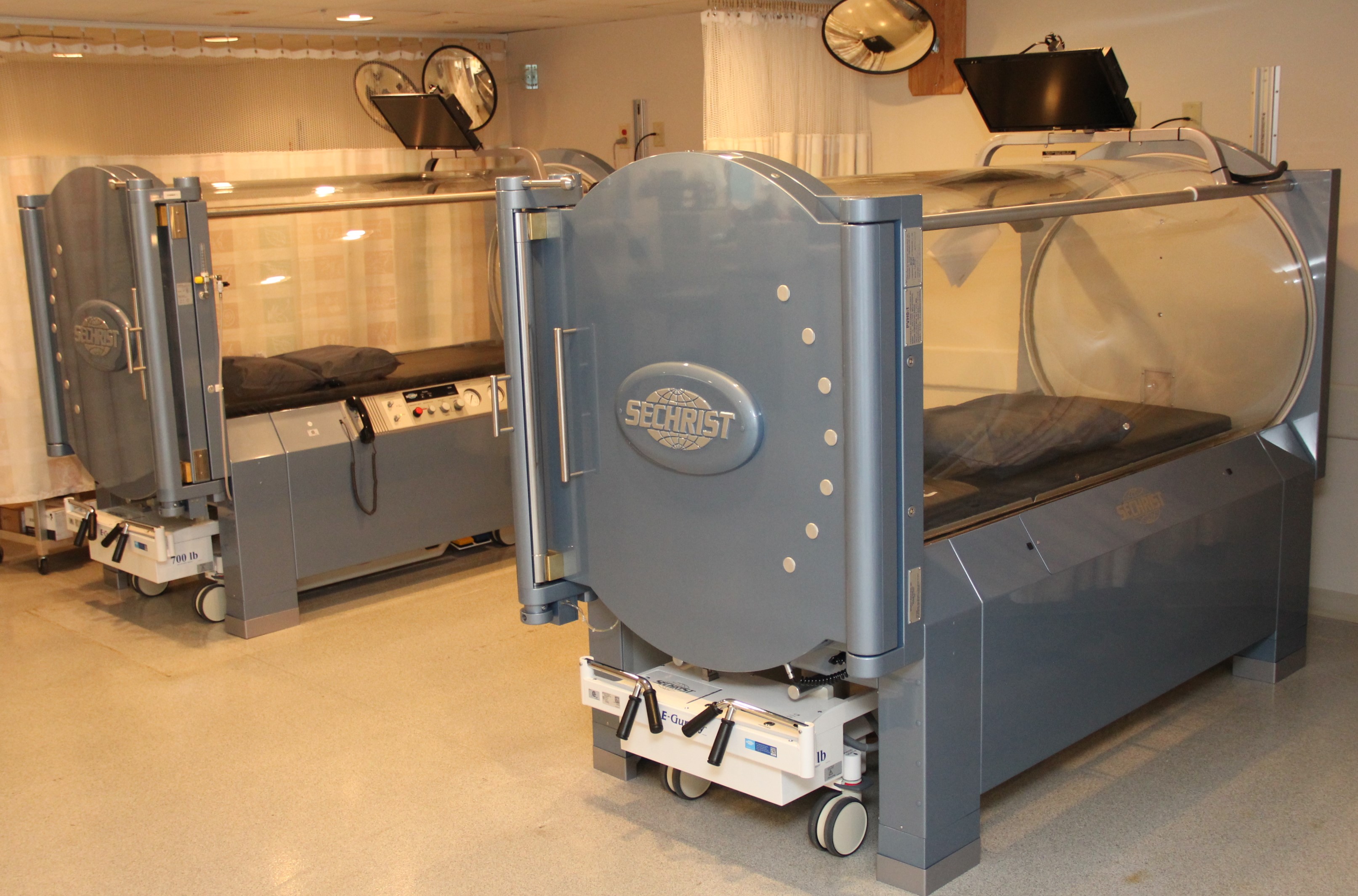 Peninsula Wound & Hyperbaric Center at Peninsula Regional Medical Center recently enhanced its care capabilities and now offers Delmarva patients the latest in state-of-the-art technology for the treatment of stubborn or non-healing wounds.  In June, the center installed two new hyperbaric oxygen therapy (HBOT) chambers that safely surround the patient and deliver 100 percent oxygen at a pressure greater than atmospheric pressure (sea level).
"HBOT helps the body's oxygen-dependent, wound healing mechanisms function more efficiently.  This non-invasive adjunct therapy saturates a patient's blood plasma allowing it to carry 15-20 times the normal amount of healing oxygen to the body's tissues," said Beth Reid, MSN, MSM, RN, Program Director of the Peninsula Wound & Hyperbaric Center.  "By replacing our two prior chambers with two NEW state-of-the-art chambers assures our patients are receiving the safest, most effective therapy available
HBOT is used to treat more than a dozen medical conditions including diabetic foot ulcers, radiation injuries to tissue and bone, necrotizing infections, compromised skin grafts and skin flaps and some types of arterial insufficiency and ischemia.  Most patients receive between 30 and 40 treatments, the exact number determined by the physician, with each lasting about two hours.
The Peninsula Wound & Hyperbaric Center is a member of the Healogics network of nearly 600 Wound Care Centers® and is a recently Healogics Center of Distinction Award recipient for a second, consecutive year. 
It offers highly specialized wound care to patients suffering from diabetic ulcers, pressure ulcers, infections and other chronic wounds, which have not healed in a reasonable amount of time. Its team draws on and contributes to benchmarking data and proven experience treating approximately 2.5 million chronic wounds.
For more information about HBOT or the treatments available for other chronic wounds, contact the Peninsula Wound & Hyperbaric Center at 100 East Carroll Street, Salisbury, MD  21801 or call 410-677-6605.