Posted In PRMC Stories on February 03, 2015
Image: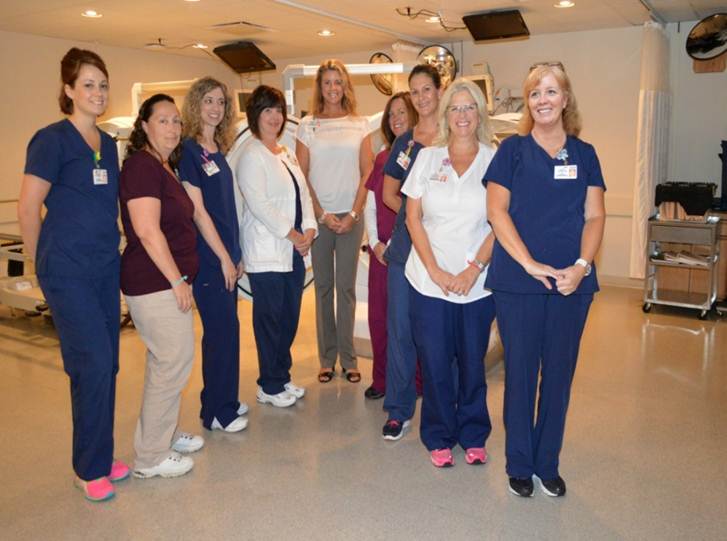 You may know about the bell patients ring at the end of their radiation therapy in the Richard A. Henson Cancer Institute (and if you didn't know, click here for an article). Peninsula Regional's Wound & Hyperbaric Center's patients have a special "healing bell" too. It can be a major milestone for those who have been fighting to heal a wound for months or even years. The Wound Center's Stephanie Berglind, RN, CHRN, explains:
Peninsula Wound & Hyperbaric Center
exists to help those people within our community, who are living with various types of chronic wounds, heal as quickly as possible. Sometimes, patients do not heal as quickly as we would like due to a host of different factors or life circumstances. Regardless of how long the healing process takes, the staff of Peninsula Wound & Hyperbaric Center is dedicated to persistently working towards improving the quality of life for our patients. When a patient reaches the ultimate goal of complete and total wound healing, he or she has the opportunity to ring our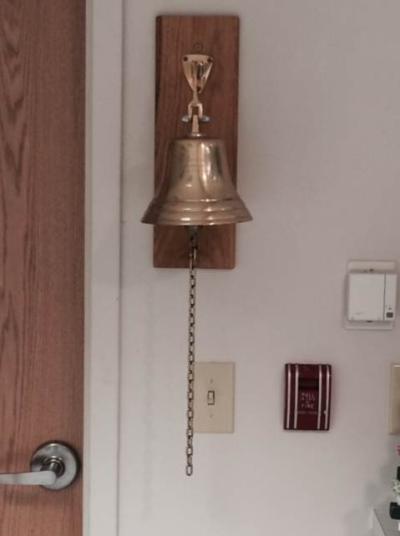 "healing bell." The sound of the bell ringing is a triumphant moment for the patients, their families, and all of us who work here in the Peninsula Wound & Hyperbaric Center! Recently, we witnessed two patients who so excitedly rang that bell. As some wounds are more complex and can be challenging to heal, we recently achieved complete healing of two long-time patients. One patient had been fighting a wound for three years and the other patient had been fighting their wound for seven years. While the majority of our patients heal much sooner (our goal is 12-14 weeks), there is nothing like the satisfaction of knowing that persistent wound care and the use of advanced wound treatment techniques finally paid off! There is NOTHING like knowing a patient's life has been changed and improved! These are the moments that inspire us to strive to change patient's lives, one wound at a time. We're here to keep the "healing bell" ringing!