Posted In Peninsula Regional News on August 23, 2012
Image: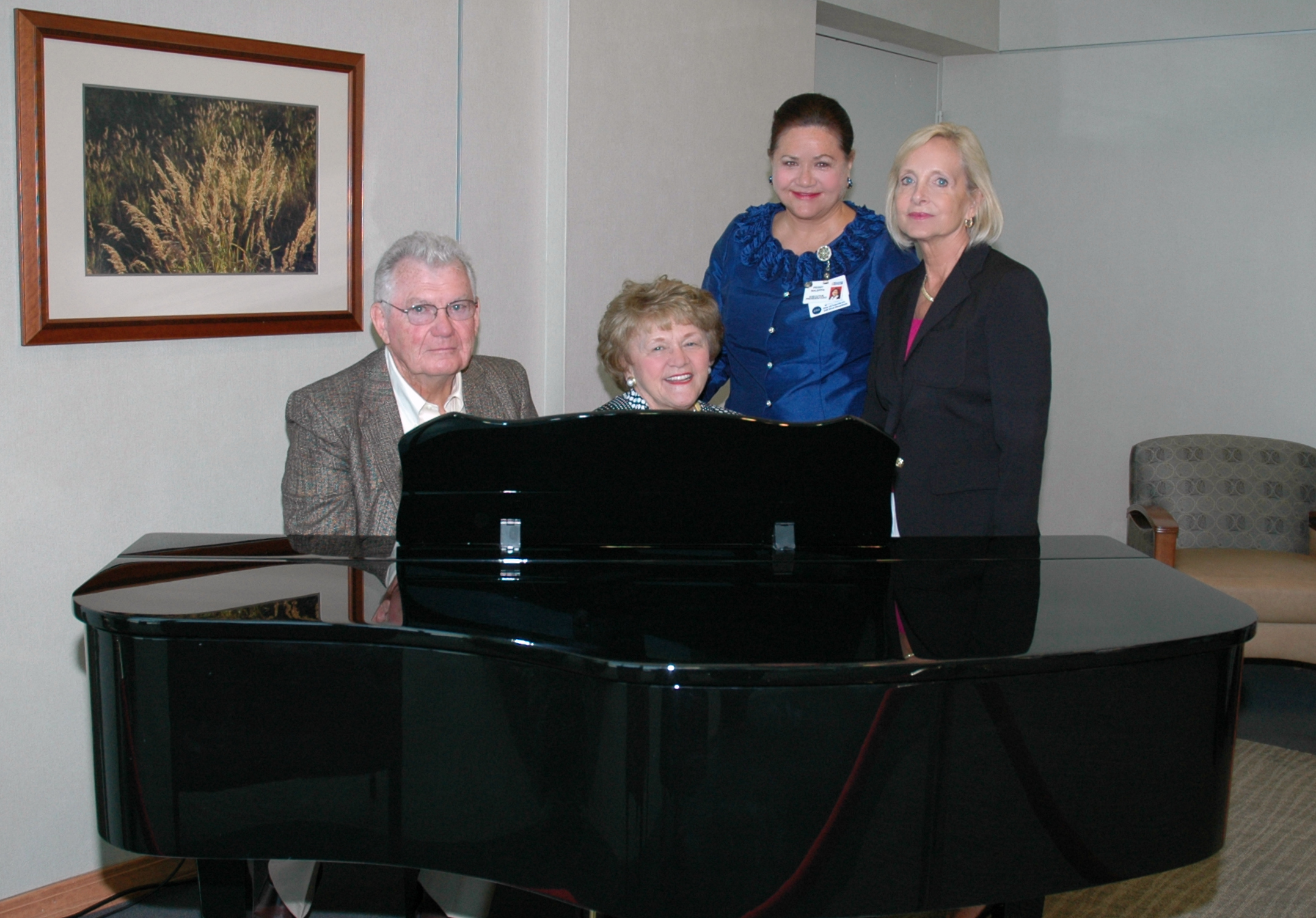 Retired Salisbury orthodontist Dr. Alfred Beattie and his wife, Ruth, sit at the piano they donated to the Peninsula Regional Medical Center Foundation. Dr. Peggy Naleppa, MS, MBA, FACHE, President/CEO of Peninsula Regional Medical Center, and Denise Billing, President of the PRMC Foundation, were on hand to thank the Beatties at a dedication ceremony on Thursday, August 23, 2012.
A dedication ceremony was held today to mark the installation of a Roland electric baby grand piano in the Guerrieri Heart & Vascular Institute lobby of PRMC. Most days, the the piano has been installed and entertains patients, visitors and others in player mode. But it may also be played live — musicians interested in donating their time and talents can call 410-543-7139.