Posted on July 19, 2018
Image: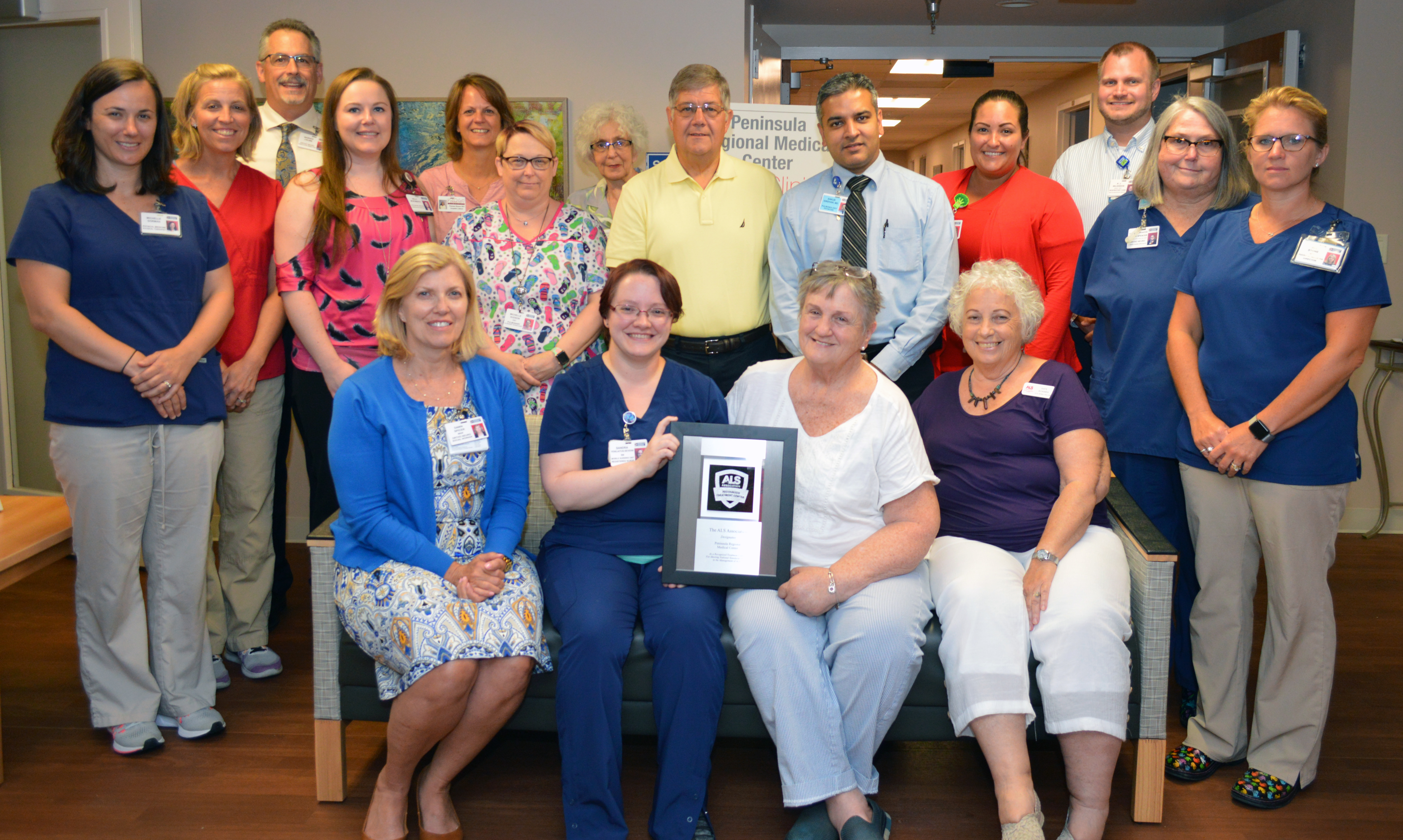 The ALS Association has certified the ALS Clinic at Peninsula Regional Medical Center (PRMC) an ALS Recognized Treatment Center (RTC).  The RTC designation is the first awarded to an ALS clinic in the state of Maryland. 
In honoring PRMC's ALS Clinic, the national association thanked the team for providing outstanding care and services to people on the Delmarva Peninsula who are facing this most difficult disease.  "It is through a complex continuum of care and collaborations between providers, institutions like Peninsula Regional and the ALS Association that people, families and caregivers are better prepared to address the challenges associated with living with ALS," said Kimberly Maginnis, ALS Association Senior Vice President of Care Services.
To earn the status of an ALS Recognized Treatment Center, the clinic at PRMC was required to achieve and maintain a set of standard and components.  They include a multidisciplinary team of nursing and allied health professionals assigned to ALS patients, a neurologist with the specific knowledge base to evaluate and treat people living with the disease and an ongoing process of improvement initiative.
"I'd like to congratulate the entire team for their outstanding efforts in achieving this recognition," added James Morgan, MD, neurologist and physician champion for the PRMC ALS Clinic.  "Without the dedication and careful attention applied by each member, this level of distinction would not have been possible."
PRMC has operated its ALS Clinic since 2009 and treats approximately 100 people annually. 
In the photo, members of the Peninsula Regional Medical Center ALS Clinic display the recent certification as a Recognized Treatment Center awarded to them by the national ALS Association.