Posted In Health News & Studies on April 17, 2015
Image: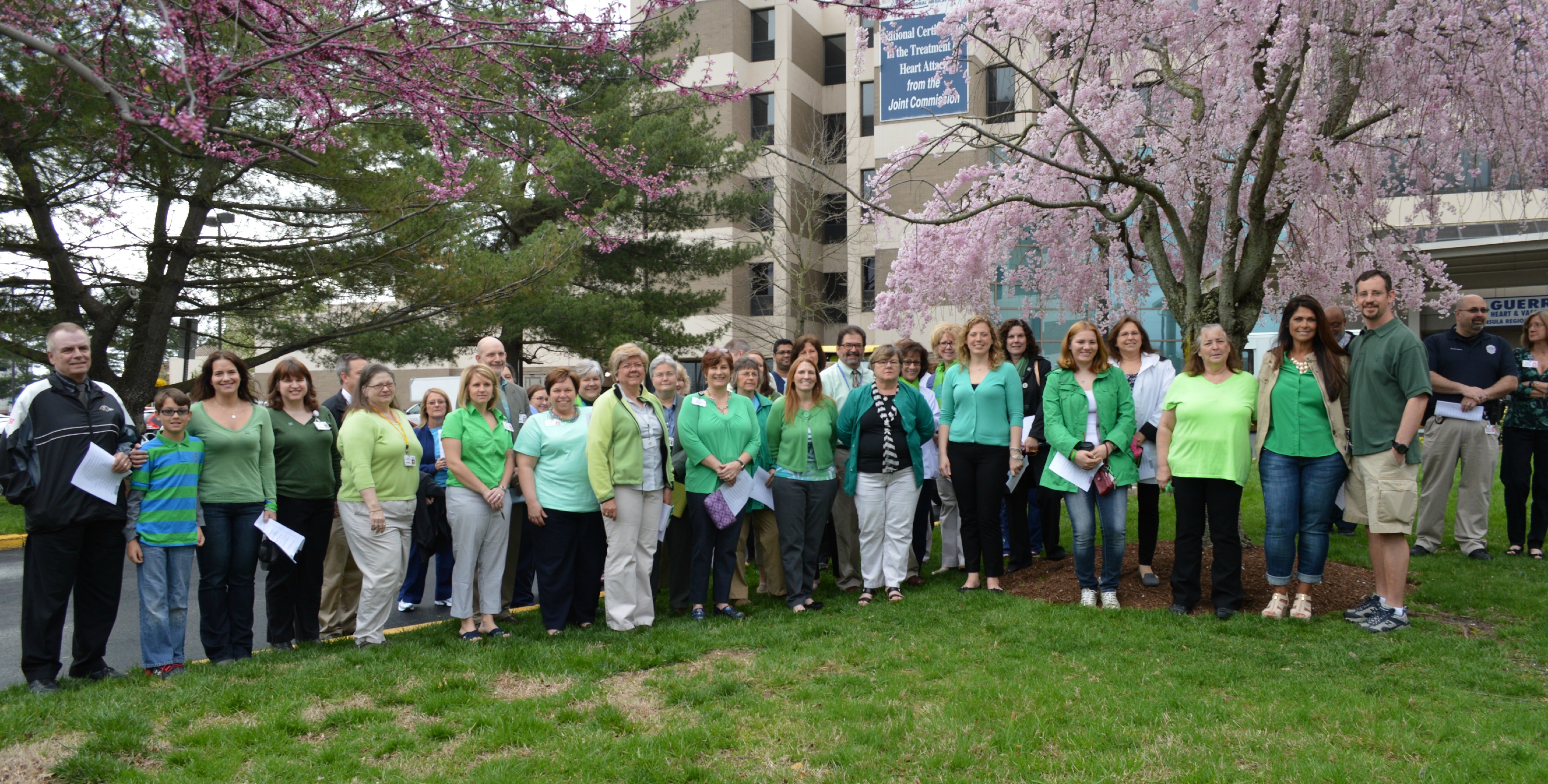 Peninsula Regional Medical Center staff members, as well as organ donation supporters, donor families and recipients and families, came out to show their support at a Donate Life flag raising and Dressin Green photo on Friday, April 17, 2015.
Thank you to everyone who came out for the Donate Life Month Dress in Green photo at Peninsula Regional Medical Center. A special thanks to Amy Bush, RN, of 5 Layfield, her dad and her son who came to help show how much organ donation can help a family (
if you missed her family's story, click here
). Another big thank-you to Linda Sellers, who also came to the Dress in Green photo and had the chance to once again thank her organ donor's family in person.
Click here for Linda's story
.
Having a donor family, the Ritters, in attendance made the event even more impactful. Please visit
Donate Life Maryland
if you're not already registered to become an organ donor.