Posted on April 26, 2017
Image: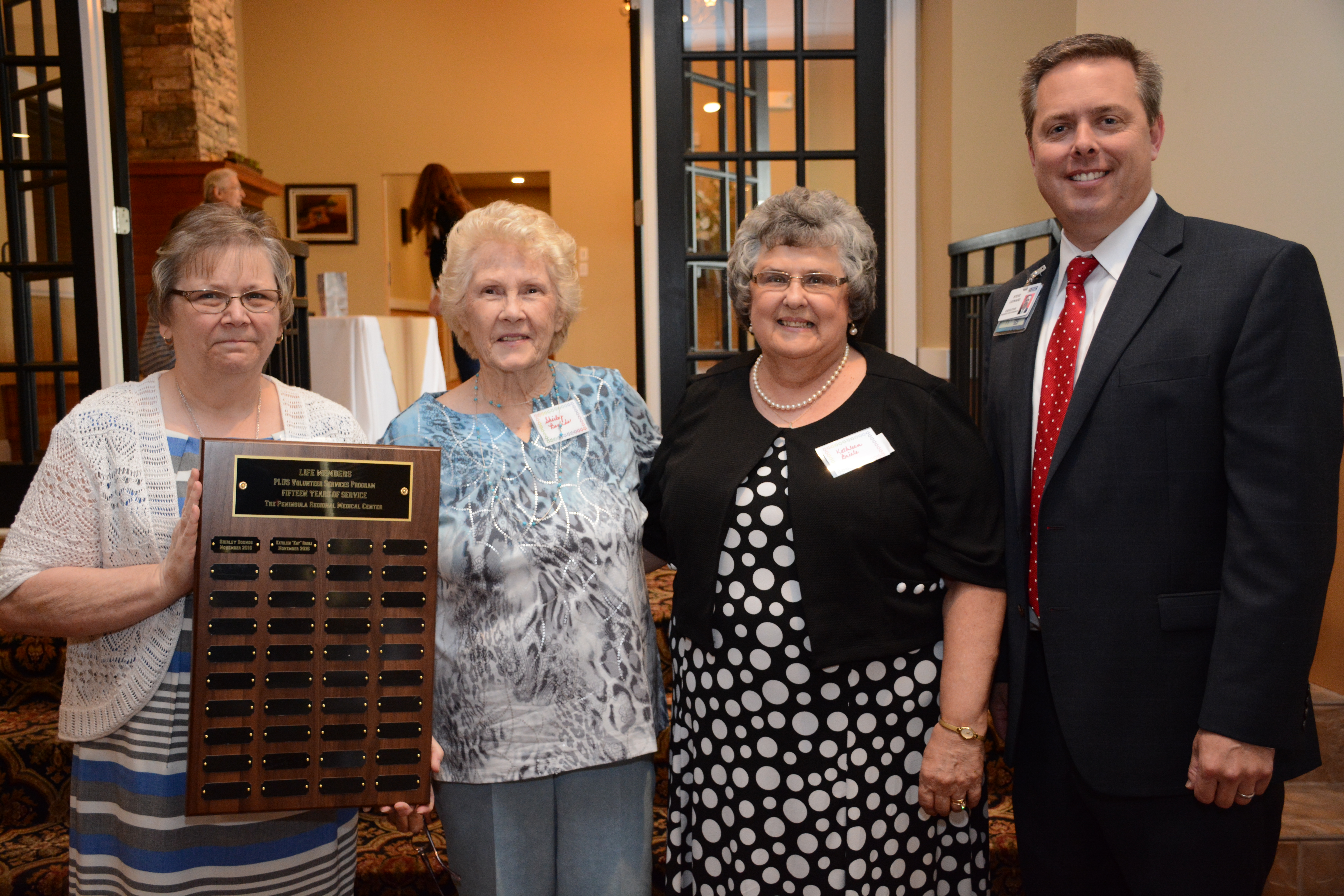 PLUS Volunteer Services at Peninsula Regional Medical Center recently held its annual Volunteer Appreciation Banquet in conjunction with National Volunteer Week 2017.
The Medical Center paid tribute to the 285 PLUS Volunteers who donated more than 30,000 hours of their time in calendar year 2016.  In the 48 year existence of the PLUS Volunteer Program, over 1.9 million total volunteer hours have been provided to Peninsula Regional, its staff, patients and their families.
Also honored were the 120 PLUS Volunteers who have reached LIFE status in the organization by donating 15 or more years of service to PRMC.  Among those honored were 2017 LIFE status members Shirley Bounds and Kay Briele who have donated over 3,940 hours since first joining PLUS Volunteers in 2001.
In the photo, Joyce LeCates, Manager of the PRMC PLUS Volunteer Program, left and Steve Leonard, President/CEO Designate of PRMC, right, congratulate 2017 LIFE status honorees Kay Briele and Shirley Bounds at the recent PLUS Volunteer Appreciation Banquet.  Briele and Bounds, who both joined PLUS Volunteers on November 14, 2001, were honored for their 15 years of continuous service.