Posted on November 08, 2018
Image: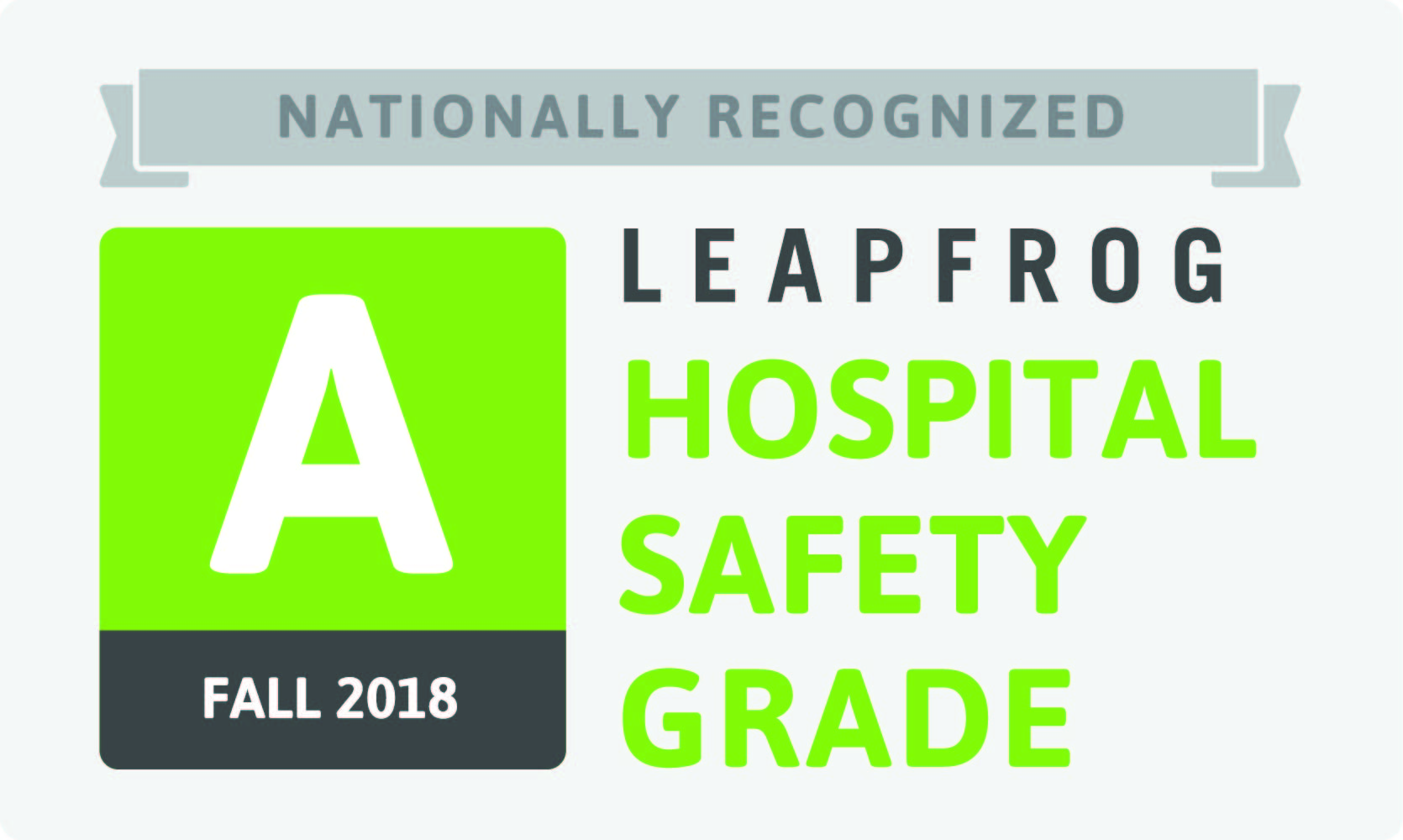 Peninsula Regional Medical Center (PRMC), a 288-bed hospital of the Peninsula Regional Health System, was one of just 855 United States hospitals to be awarded an "A" from The Leapfrog Group's Fall 2018 Hospital Safety Grade. PRMC is among eight hospitals in Maryland to earn the top honor for patient safety and the only hospital on the Delmarva Peninsula to receive the distinguished A Patient Safety Grade.
The designation recognizes PRMC's efforts in protecting patients from harm and meeting the highest safety standards in the United States. The Leapfrog Group is a national organization committed to improving healthcare quality and safety for consumers and purchasers. The Safety Grade assigns an A, B, C, D or F grade to hospitals across the country based on their performance in preventing medical errors, infections and other harms among patients in their care.
Many significant safety achievements have been achieved at PRMC this year, including the use of Computerized Physician Order Entry (CPOE) through the Epic electronic medical record, which has built-in clinical decision making to ensure the safe of medication and other orders. Additionally, the PRMC nursing staff uses barcode scanning of medications and treatments, which helps prevent errors in administering medications. PRMC has also improved their processes around infection control, and that has led to a significant reduction in C. Diff and central line-associated bloodstream infections.
"Safety is foremost for all healthcare providers. Achieving an 'A' rating only happens because a team is dedicated to a multidisciplinary approach involving both clinical and non-clinical partners focused on improving processes to enhance exceptional care and safety," said Steve Leonard, MBA, FACHE, President/CEO of the Peninsula Regional Health System and Peninsula Regional Medical Center. "In addition to our providers and nurses, there are always key contributors like the pharmacy staff who provided input and leadership into reducing infections and our information technology team that was crucial to our CPOE successes."
Developed under the guidance of a National Expert Panel, the Leapfrog Hospital Safety Grade uses 28 measures of publicly available hospital safety data to assign grades to more than 2,600 U.S. hospitals twice per year. The Hospital Safety Grade's methodology is peer-reviewed and fully transparent, and the results are free to the public.
"Leapfrog's Hospital Safety Grades recognize hospitals like Peninsula Regional Medical Center that focus on advancing patient safety. This ranking provides an important resource for patients, and a benchmark for hospitals, to determine how care at one hospital compares to others in a region," said Leah Binder, President and CEO of The Leapfrog Group. "Hospitals that earn an A Hospital Safety Grade deserve to be recognized for their efforts in preventing medical harm and errors."
In 2018, PRMC is also the recipient of the Healthgrades Distinguished Hospital Award for Clinical Excellence, placing it among the Top 5% of all United States hospitals for care and outcomes. It is also a 5-Star recipient from the Centers for Medicare and Medicaid Services, the highest patient care honor that organization can award. U.S. News and World Report also named PRMC a Best Regional Hospital in America and among the Top 10 Hospitals in Maryland for care.
To see PRMC's full grade details, and to access patient tips for staying safe in the hospital, visit www.hospitalsafetygrade.org and follow The Leapfrog Group on Twitter and Facebook.