Posted on February 01, 2017
Image: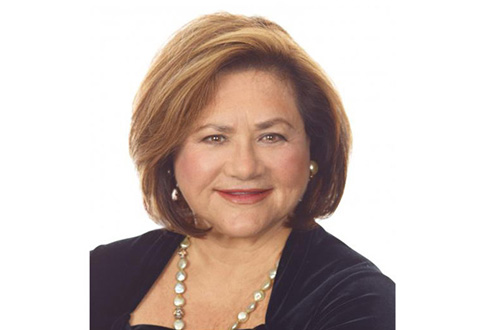 The Daily Record today named Dr. Peggy Naleppa, MS, MBA, FACHE, President/CEO of the Peninsula Regional Health System and Peninsula Regional Medical Center, to its 2017 listing of Influential Marylanders.  Dr. Naleppa joins Salisbury University President Dr. Janet Dudley-Eshbach as Eastern Shore recipients of the recognition.  Both are two-time honorees.
Fifty-one Influential Marylanders were selected by the editors of The Daily Record for their significant contributions to their respective fields and for their leadership in Maryland in the following areas: civic leadership, communications, education, finance, freestyle, general business, healthcare, law, philanthropy, real estate and technology.  
"This year's Influential Marylanders demonstrate an impressive record of accomplishment, leadership and vision," said Suzanne Fischer-Huettner, Publisher of The Daily Record. "What they say is important, and what they do makes a difference in the lives of many in Maryland and beyond. The Daily Record is honored to recognize their accomplishments."
Dr. Naleppa has previously been honored by The Daily Record as One of Maryland's Top 100 Women and as One of Maryland's Most Admired CEOs.  She has also been inducted into the Circle of Excellence and the Circle of Leadership respectively as a three-time recipient of each award. 
"While I am honored, this recognition wouldn't be possible without an outstanding team and the team effort that our healthcare family puts forth each day," said Dr. Naleppa.  "It's my privilege to be leading this well-respected medical institution and to accept on behalf of everyone at PRMC and in the Peninsula Regional Health System, as this team does more to influence an exceptional healthcare experience for our patients and their families than any one individual person ever could." 
The 51 winners, among them Olympic gold medalist Katie Ledecky, will be recognized on Thursday, March 23, at a reception at The Grand Lodge, 304 International Circle in Cockeysville, MD.