Posted on February 11, 2019
Image: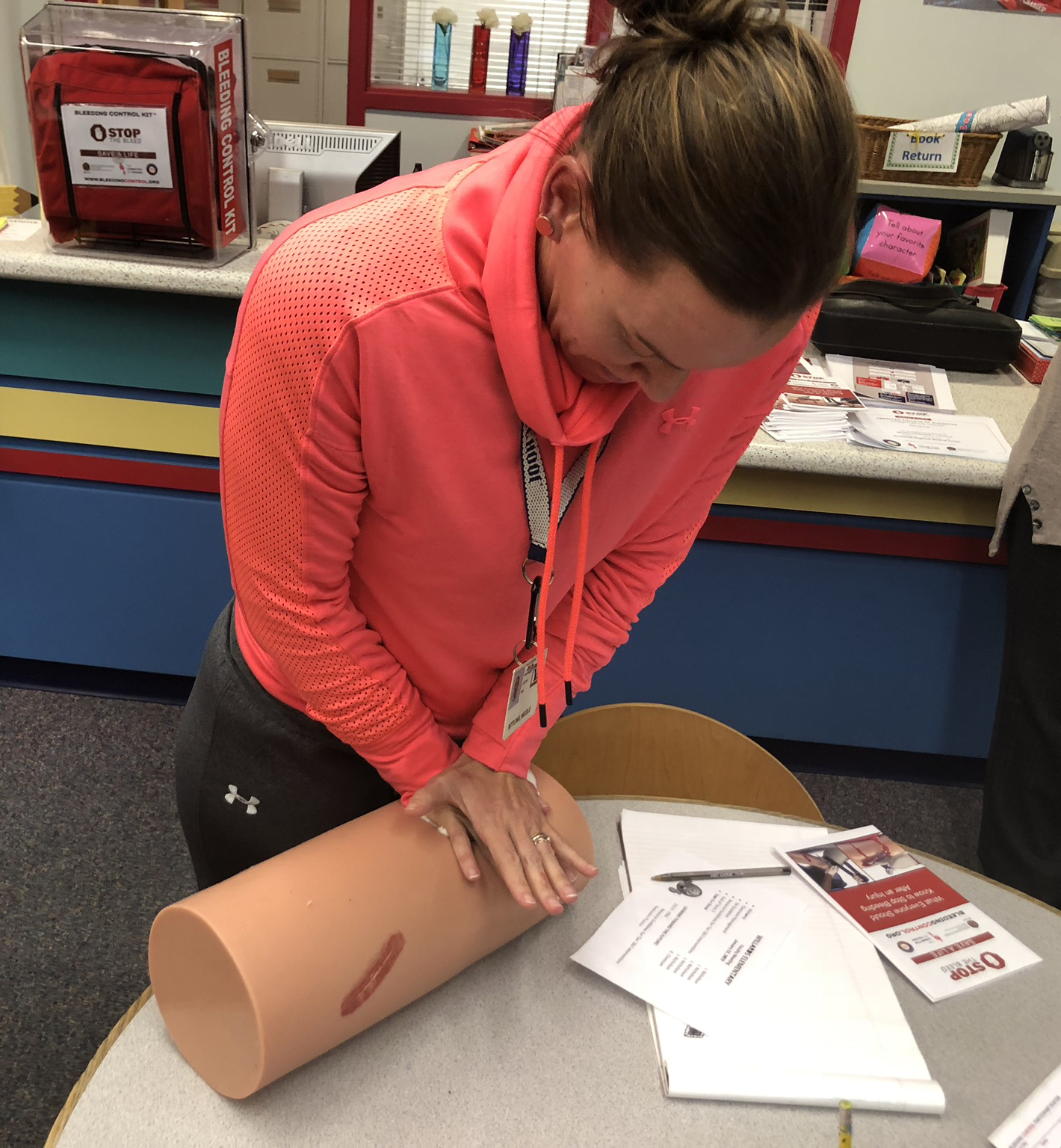 The Trauma Services program at Peninsula Regional Medical Center (PRMC) has received $3,000 in grants to provide "Stop the Bleed" education classes and kits for every public and private school in Worcester, Wicomico and Somerset Counties. 
Clinical members of the PRMC Emergency/Trauma team will teach all classes.  Sixty-three schools will be included in the first phase, which began January 7 with a training session at Pocomoke Elementary School in Worcester County.  At least 10 faculty, students and administration members at each school will be invited to participate in the program. Its goal is to provide the education and training that will save lives, as uncontrolled bleeding is the leading cause of preventable death from traumatic injuries like automobile accidents, gunshot or stabbing wounds.
"Stop the Bleed classes prepare participants on how to render immediate, lifesaving aid to the injured while awaiting arrival of emergency personnel," said PRMC's Kari Cheezum, MSN, RN, CEN, TCRN, Trauma Services Program Manager.  "The course teaches direct pressure, wound packing and tourniquet application to control life threatening hemorrhage."
Each kit contains a combat application tourniquet, two pairs of gloves, gauze, trauma dressing, a permanent marker, trauma shears, a survival blanket and instructions on how to control bleeding.  "The ultimate goal," added Cheezum, "is to make sure that every child in school will be safe."
PRMC's team hopes to secure additional support to expand the program and donation of kits to schools in Dorchester, Caroline, Talbot, Kent, Queen Anne's and Cecil Counties following the Lower Shore classes. 
The initial Stop the Bleed funds were made possible through the Childress Institute for Pediatric Trauma and Maryland TraumaNet.