Posted on February 03, 2017
Image: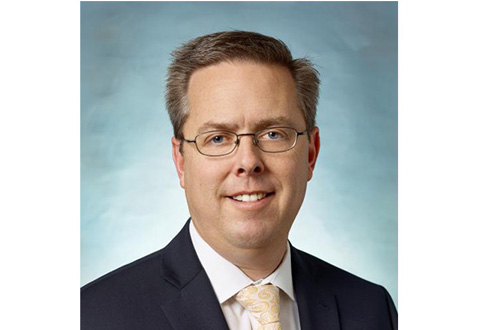 The Peninsula Regional Health System (PRHS) Board of Directors and the Peninsula Regional Medical Center (PRMC) Board of Trustees are pleased to formally announce, following a nationwide search and interview process, that Steven E. Leonard has accepted the position of President/CEO Designate for the Health System and the Medical Center.  He will succeed Dr. Peggy Naleppa, who is retiring after a 15 year career with PRHS and PRMC, the last eight years as its President/CEO. 
Leonard, the current Vice President of Operations Optimization and Innovation at PRMC, will work closely with Dr. Naleppa between now and January 4, 2018 on an executive leadership succession plan that has been established to ensure a smooth transition.
"Steve is exceptionally credentialed and rose to the top of an equally exceptional field of over 200 candidates who applied for the position," said Monty Sayler, Chairman, Peninsula Regional Health System Board of Directors and Peninsula Regional Medical Center Board of Trustees.  "The Board and Dr. Naleppa have complete confidence that he will do a wonderful job leading this healthcare team and we are committed to supporting Steve during this transitional phase."
In his current role, Leonard administratively oversees the operations of Peninsula Regional's Richard A. Henson Cancer Institute, Surgical Services, Pharmacy, Medical Imaging, Laboratory, Supply Chain and Support Services, Food and Nutrition, Information Services, Organizational Development and Performance Improvement, and Business Intelligence and Clinical Analytics departments.
Additionally, he supports efforts to improve organizational alignment and effectiveness at Peninsula Regional through the adoption of the latest innovative operational practices. 
Leonard has been with Peninsula Regional since 2003. Previously, he was both the Director and Executive Director of Operational Performance Improvement at PRMC.  He also served Premier, Inc. as a Senior Consultant/Performance Engineer and March, Curington and Company as a Senior Healthcare Consultant/Project Manager.
He is a graduate of Florida Atlantic University with a Bachelor's degree in Management and Finance and has a Master of Business Administration degree from Salisbury University.  Leonard is currently pursuing a Ph.D. in Organizational Leadership from the University of Maryland Eastern Shore with a research focus on Leadership and Organizational Effectiveness.
Leonard is a Fellow of the American College of Healthcare Executives, has served as an Examiner for the Malcolm Baldrige National Quality Award for three years, and is a Certified Six Sigma Black Belt by the American Society for Quality.
"I could not have been more fortunate to support the efforts at PRMC over the last 15 years.  During this time, I know that I have been positively influenced by countless members of a team that is dedicated to exceeding expectations and providing exceptional care," said Leonard.  "I would like to thank the Board for their support. I am honored, humbled and excited to have an opportunity to lead this great team at PRMC at what is nothing short of a revolutionary time in our industry."
Leonard will officially assume his new position on January 4, 2018.  He is married (Kim) with three children (Riley, Raiden and Ronan).  They reside in Snow Hill, Maryland.