Posted In Survivor Story on May 01, 2017
Image: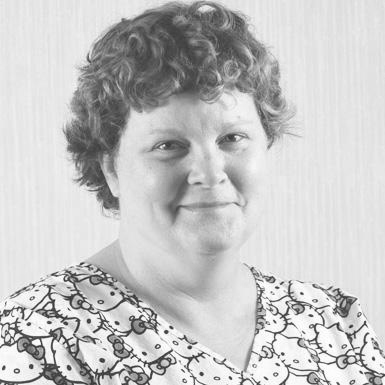 Margaret Price of Westover says it wasn't even a regular breast exam – she just felt her cancer when her forearm brushed against it and immediately knew she needed to be seen. Luckily, she works for a doctor's office in Pocomoke; her colleagues there saw her the next day and confirmed she should go for a mammogram.
"I had a mammogram that week and then I saw Dr. David Sechler; he is my hero," Price said. "I was terrified, in shock and his compassion and professionalism were phenomenal. He's very intelligent, and he made me feel like it would be OK. I asked him what he would tell his wife if she were in my situation, and he was very honest with me. I'm glad it was he who had to talk to me." Her daughter, 25, is her caregiver, and Price says Dr. Sechler was helpful to her as well.
Price had a lumpectomy, followed by chemotherapy. Dr. Walid El-Ayass of Peninsula Regional Hematology and Oncology was her medical oncologist, and he was very helpful, Price said. "His office staff was wonderful too. The staff always makes a big difference."
Price says she was touched by the true care and compassion she felt from everyone who helped her. "The chemotherapy nurses are angels," she said. "I have so much respect and admiration for them. They truly care."
She said her colleagues were a wonderful support system as she pursued her treatment, working part-time. Price headed for a series of radiation treatments at the Richard A. Henson Cancer Institute next, and after getting her tattoo, said she already knew she'd be in good hands.
"I can't get over the compassion and professionalism of everyone I have encountered," she said. "It's an eye-opening experience, the hardest thing I've ever been through, but everyone has been so positive. I can't imagine going anywhere else."