Posted on March 27, 2020
Image: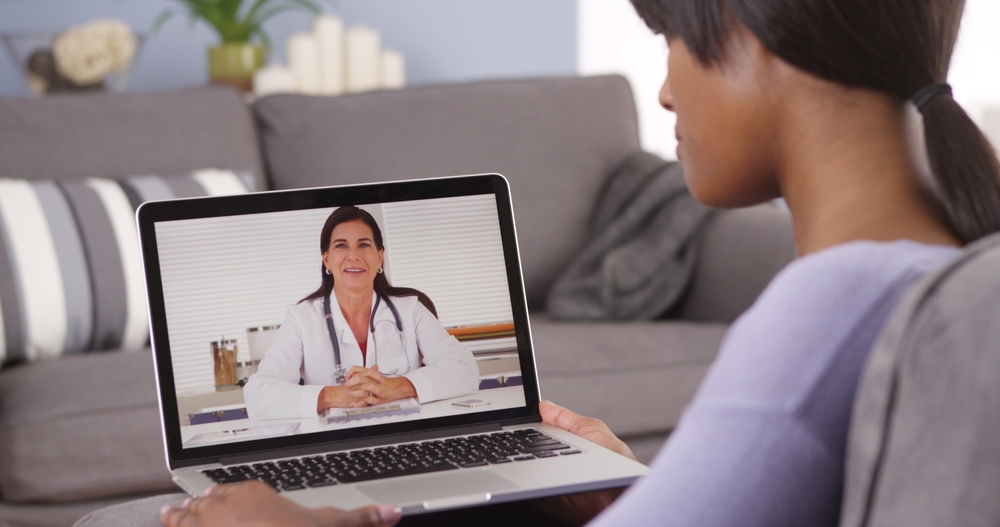 Did you know that "tele" is Greek for reaching out from far off or from afar? In these days of COVID-19 healthcare challenges to ensure safety and protection and the rapid changes that occur almost hourly, "tele" is right on time.
Healthcare providers, including the Peninsula Regional Health System, are encouraging everyone to reach out to their physician's office before walking in or arriving for a previously scheduled appointment. As doctors are trying to keep patients and their staffs safe from virus spread, telemedicine is a viable option, and more and more offices locally and across the country are embracing it as the preferred method.
It can be as simple as a telephone call or one of the many other telemedicine phone apps or video-based options. There are countless ways to communicate electronically between patient and provider. These visits can be done by video on a smartphone camera, laptop with camera, or personal computer with camera.  There are even some visits that can be done simply over the telephone.
You will need to speak with the physician/provider and the practice office staff to find out if your visit can be done through telemedicine and by which method. Many of our local practices are prepared to start doing video telemedicine visits, now. Patients should contact their provider's office to determine what that office can do.
In fact, the Peninsula Regional Medical Group and Nanticoke Physician Network offices of Peninsula Regional Health System have been conducting telemedicine for over a week. New technology, for both hospitals, is on order and expected early next week that will allow even greater video assessment and communication. The forms explaining how the visit works at PRMG offices can be found on the Peninsula Regional Health System website at www.peninsula.org/telemed.
If you have need for a medical visit or one already scheduled, please ask if your visit can be conducted by telemedicine.  Some can, but some must be in-person. Limiting our exposure during this time, helps prevent further spread of COVID-19, keeping you safer as well as everyone around you.