Posted on September 01, 2020
Image: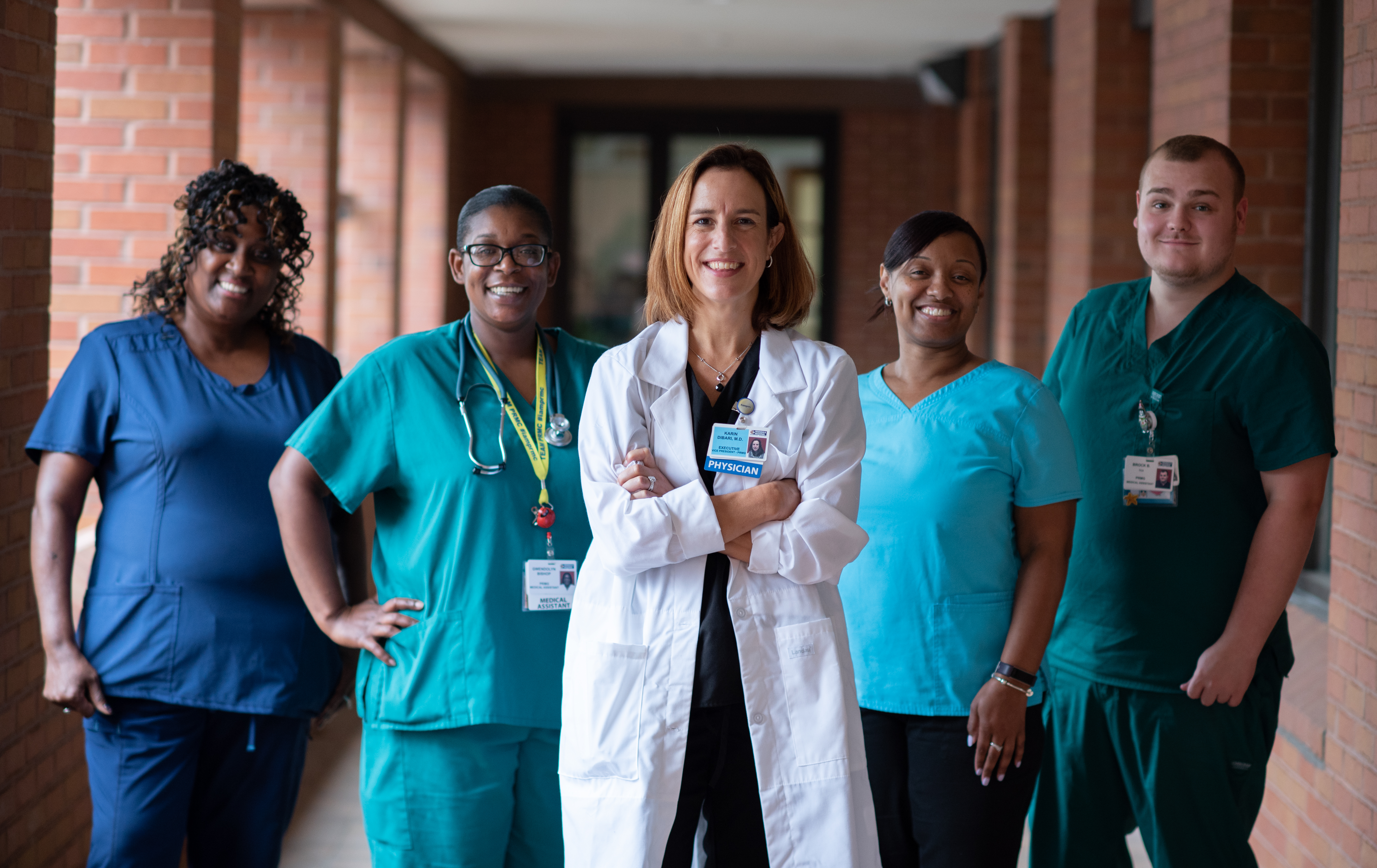 TidalHealth, a Salisbury, Maryland-based health system of hospitals, health campuses, physician and specialty offices, today announces the Peninsula Regional Medical Group and the Nanticoke Physician Network have officially joined under the new name TidalHealth Medical Partners. Better together, the two physician groups have united in a shared mission: to improve the health of the communities they serve.
"As we unite, we've assembled a team that is the best in our field, poised for success and based on the shared goals, values and outcomes that provide TidalHealth patients with an experience designed to exceed their healthcare expectations," said Karin DiBari, MD, MMM, FACOG, President of TidalHealth Medical Partners.
For patients, the change will be seamless. They will still be able to see the same provider(s) and in the same offices. Those offices, though, will have new names. For instance, cardiology practices are now called TidalHealth Cardiology, pulmonology services renamed TidalHealth Pulmonology. Patients will see this reflected across all of our 29 locations with a new identity that speaks to the TidalHealth family and the office specialty.
Appointments that have been previously scheduled will not change. What patients of the new physician group might find, though, is that they now have an office or specialty practice, medical campus or doctor closer to them and more conveniently located because of the collaboration. Patients will also notice that correspondences with them, including billing statements, will now be under the TidalHealth name. Patients may also receive an automated call or email from NRC Health on behalf of TidalHealth, asking about the service they received. Patient feedback is appreciated.
With an expansive group of healthcare providers who are board-certified and experienced in family medicine and specialty care, TidalHealth is committed to offering the best care to its community as it has since 1897.
TidalHealth patients are partners with a team that offers more ways to care for them in the most locations on the Delmarva Peninsula. The TidalHealth medical practice family is over 780 employees strong, featuring approximately 250 providers (doctors, physician assistants and nurse practitioners), all dedicated to patient-focused care in 21 different specialties at 29 different locations across Wicomico, Worcester, Somerset, Sussex and Caroline Counties.
Providers care for all ages from newborns to geriatrics, including preventive care, well women exams and the management of chronic conditions. Providers are committed to promoting wellness, advanced preventive and evidence-based care supporting patient self-management and coordination of care. In addition to the network of primary and specialty care providers, Tidal Health Intermediate Care has three convenient locations open seven days a week for urgent care.
"It is essential for every person to have a provider who will be with them on their health journey, helping them to stay well, and providing care and guidance when they are sick. We will continue to be with patients every step of the way, whenever they need us. We are proud to bring together that expertise and personalized care to all of the communities we serve," Dr. DiBari said.
Delaware physician offices previously affiliated with Nanticoke are still affiliated with it, and have access to all of the outstanding services offered at the hospital now known as TidalHealth Nanticoke. Additionally, patients are also now linked, in network, with TidalHealth Peninsula Regional and all of the additional options, like neurosurgery and cardiothoracic surgery, available at the Salisbury hospital that are not offered in Seaford. 
"Even separate, the two provider groups had a strong culture of networking and providing the best possible care at the least possible cost to patients," added Dr. DiBari. "Together, that bond and commitment is even stronger and extends our reach even closer to patients' homes to provide seamless, integrated and world-class care."
TidalHealth uniting its medical providers means more than a new name and logo. It represents the organization's shared values and unwavering commitment to patients. Just as the tides shape our waterways, TidalHealth and their patient partners are better together and shaping healthcare on Delmarva.
Visit mytidalhealth.org to learn more about the new health system and to find a complete listing of every family medicine, specialty care and immediate care office within the new TidalHealth family.