Posted In Cancer Clinical Trials on April 17, 2017
Image: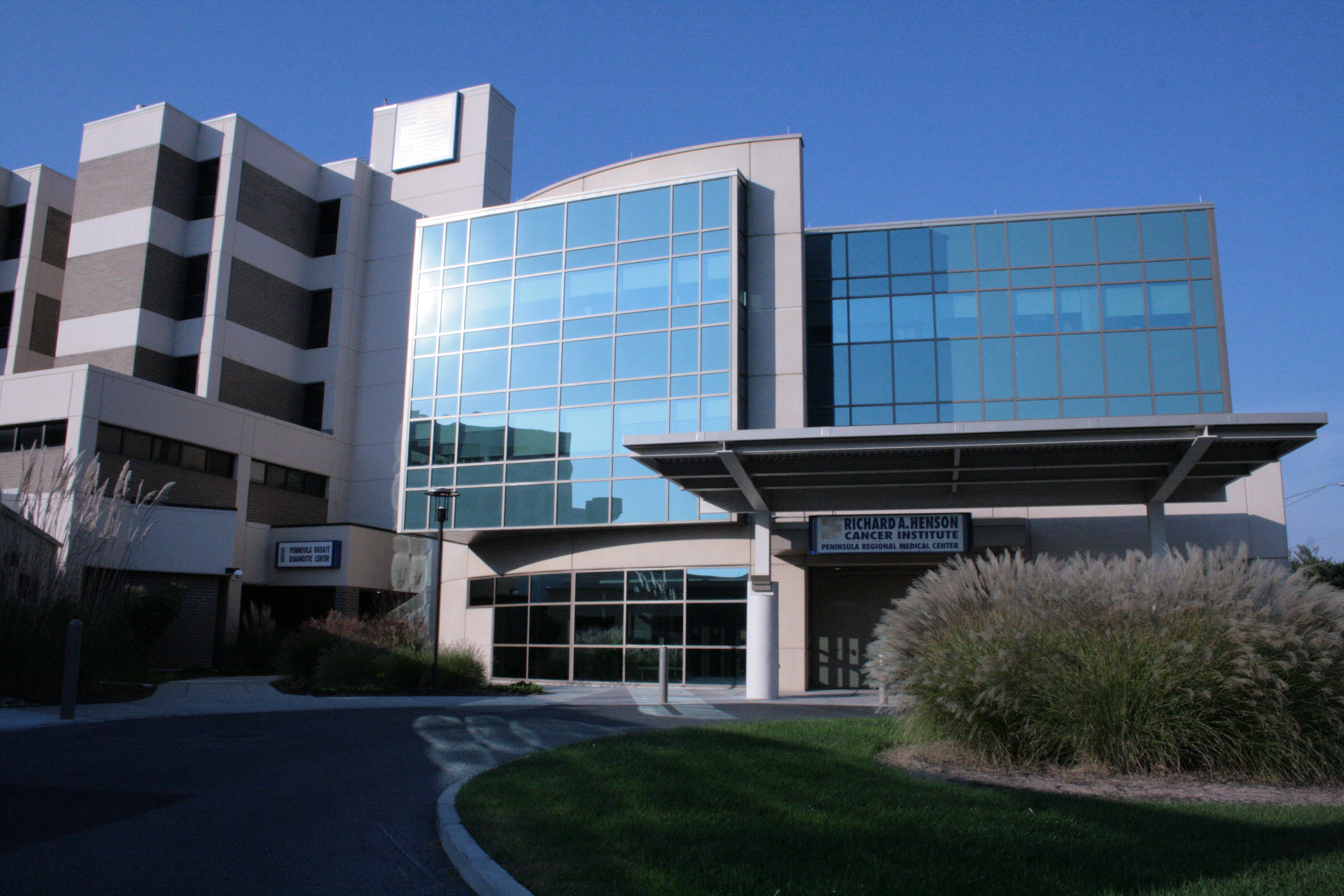 By Sandra Heineken, RN, BSN, ONC, Clinical Research Manager
The oncology research program at Peninsula Regional Medical Center continues to grow as clinical research nationwide expands to offer new and different treatment modalities for cancer patients both nationally and on the Eastern Shore.
The program continues to provide research studies for solid tumors such as breast, lung, colon, and prostate cancers - currently four of the top cancers in the local area.  Studies are also being considered for our melanoma population since the current study recently closed to patient accrual.  Additionally, studies for patients with glioblastoma, pancreatic, head and neck as well as renal cancers are available for our patients. 
As affiliate members of the National Cancer Institute's (NCI) cooperative group programs - Alliance and NRG Oncology, patients at the Richard A. Henson Cancer Institute have access to clinical trials being conducted nationally, providing patients with the most recent treatments and drugs available for their cancer. The Clinical Trials Support Unit is another mechanism utilized for new research studies, accessing studies from the Eastern Cooperative Oncology Group (ECOG) and Southwest Oncology Group (SWOG) respectively.
Most notably, the SWOG S1400 Lung Cancer Study –a Phase II/III Biomarker-Driven Master Protocol for Second Line Therapy of Squamous Cell Lung Cancer (Pre-Screening Step) offers standard chemotherapy drugs in addition to new investigational drugs.  Included is the immunotherapy drug - nivolumab which was recently FDA approved for patients with squamous cell lung cancer who previously received chemotherapy. 
Another study currently offered for lung cancer patients is the A151216 Adjuvant Lung Cancer Enrichment Marker Identification and Sequencing Trial (ALCHEMIST) which is examining lung cancer patients' tumor that has been surgically removed for certain genetic changes.  These patients will possibly be referred for a treatment study specifically utilizing drugs to target their tumor.  
The EAY 131-MATCH Study (Molecular Analysis for Therapy Choice) will enroll patients that have a tumor biopsy and if found to have molecular variants that is being studied in this trial, will be offered treatment.  Approximately 3000 people will have biopsies and tumor tissue evaluation for this screening study.  If a biopsy result matches a sub study, the patient will be asked to participate in a specific sub study. 
Pharmaceutical studies related to cancer also continue to be available for our oncology patients.  This includes current studies for lung cancer, prostate cancer, as well as chronic lymphocytic leukemia.  New study opportunities are also being considered for other cancer types relative to the patient population.  
 As a member of the Johns Hopkins Clinical Research Network (JHCRN), Peninsula Regional Medical Center's Richard A. Henson Cancer Institute  has access to cutting-edge research being conducted in this academic setting, often being able to provide our patients these treatments locally; thus, saving patients/families numerous trips to Baltimore.  This affiliation also continues to offer our physicians and research staff the most up to date information relative to oncology patients and the research that is appropriate for their disease.  Members of the Peninsula Regional research staff participate regularly in scheduled meetings at Johns Hopkins seeking the appropriate studies for our patient population.