Posted on March 03, 2020
Image: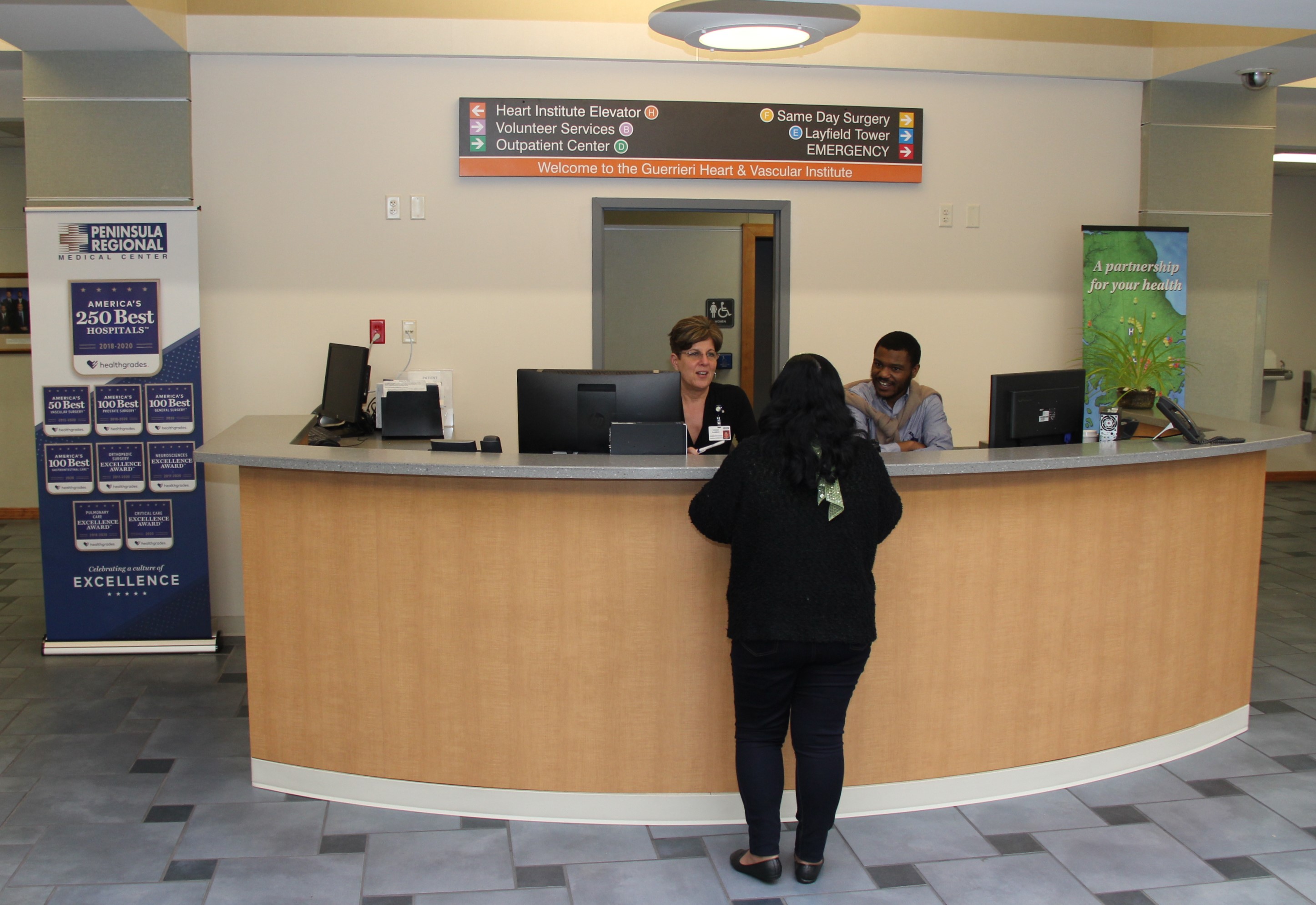 As part of an ongoing effort to improve the visitation experience and further enhance the safety of all patients, visitors and staff, PRMC is launching a new Visitor Identification project on Monday, March 9, 2020.
All visitors entering the Guerrieri Heart & Vascular Institute or Hanna Outpatient Center lobbies will be required to report to a new security reception desk, like the one in the Guerrieri Lobby shown in the photo. They will be asked the area(s) they plan to visit and the purpose of their visit. A temporary identification sticker will be provided, which must be worn and be visible at all times during the visit. Security Receptionists at each desk, who have been specially trained in situational awareness and de-escalation processes, will assist all visitors and be supported by officers of the PRMC Special Police Force.
"We chose to begin with the Hanna and Guerrieri entrances because they are the busiest entry points into the Medical Center, and they provide us the best opportunity to pilot the new project," said Scott Phillips, Vice President of Supply Chain and Support Services. "We appreciate the public's cooperation and understand it may add another couple of minutes on the front end of their visit, but this is an essential layer of safety and security for PRMC employees and visitors."
Over the next 18 to 24 months, PRMC will be implementing additional safety and security measures on the campus including the installation of video monitoring systems, perimeter fencing to discourage using hospital property as a pass through for foot traffic, limiting the number of public entrances into the Medical Center and the construction of similar security reception stations at each of our remaining entrances.