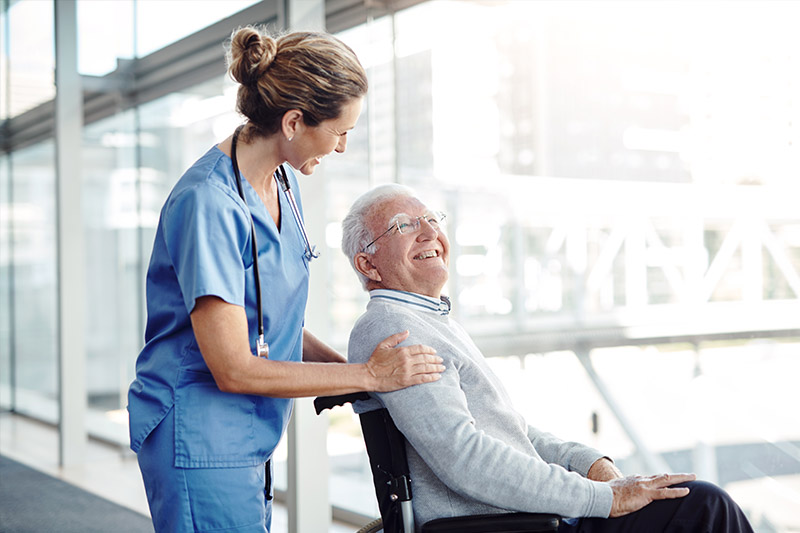 Overview
We are proud of the high quality of care given to patients by our staff as well as our medical staff of board-certified radiologists.
---
Locations
TidalHealth Peninsula Regional Frank B. Hanna Outpatient Center
100 East Carroll Street
Salisbury, MD 21801
410-543-7356
Peninsula Imaging, LLC
Woodbrooke Medical Complex
1655 Woodbrooke, Suite 501
Salisbury, MD 21801
410-749-1123
TidalHealth Nanticoke
801 Middleford Road
Seaford, DE 19973
302-628-1507
TidalHealth Mears Campus
100 Rawlins Drive
Seaford, DE 19973
302-628-6300
TidalHealth McCready Health Pavilion
201 Hall Highway
Crisfield, MD 21817
410-968-1200, extension 3352
---
Awards & Recognition
TidalHealth Peninsula Regional Diagnostic Imaging is the largest and oldest imaging department on the Eastern Shore.
TidalHeath Peninsula Regional's Cat Scan, MRI, Nuclear Medicine (Nuclear Cardiology) and Ultrasound departments achieved accreditation through the ACR (American College of Radiology). The Vascular Lab achieved accreditation through the IAC (Intersocietal Accreditation Commission). 
TidalHealth Nanticoke Diagnostic Imaging is an American College of Radiology (ACR) Designated Lung Cancer Screening Center, meaning our program meets strict requirements set forth by the ACR and provides exceptional care to our patients.
---
Imaging Services
Bone Density (DEXA)
A bone density scan, also called a dual energy X-ray absorptiometry (DEXA) scan, is a non-invasive test measuring the calcium content or density of bones to see if you're at risk for osteoporosis or fracture. 
TidalHealth offers bone density scans for all ages including pediatric patients. 

CT Scan
A computed tomography (CT) scan uses X-rays to make detailed pictures of structures inside of the body.
TidalHealth offers state of the art scanning capabilities which offer quicker scan times with low radiation dose protocols. Our technology is patient-friendly making scanning available for obese patients. 
Spiral CT Scan
Creates more detailed pictures and may be better at finding small abnormal areas inside the body. It may be used to help diagnose disease, plan treatment, or find out how well a treatment is working.
CT Coronary Calcium Scan
A type of CT scan is calcium scoring of the heart which is low dose, painless and fast to show calcium in the coronary arteries. Calcification in the coronary arteries is an early indicator of coronary artery disease. Your calcium score indicates the level of calcium deposits in your arteries. After taking into account your age, gender and cardiac risk factors, your calcium score is a strong measure of your risk for coronary artery disease.
Calcium scoring is recommended for women between the ages of 40 and 70 and men between the ages of 35 and 65 with the following risk factors:
Family history of heart disease          
Smoking
High cholesterol                        
Obesity
High blood pressure                            
Diabetes
Interventional Radiology
Interventional radiology is a specialty where doctors perform minimally-invasive procedures using radiology guidance. 
Mammography
A mammogram uses x-rays of the breast to look for signs of breast cancer. Regular mammograms are recommended for women 40 years of age and older. Those with a family history of breast cancer may start earlier such as 10 years before the age of diagnosis in a first-degree relative, like a mother or sister. 
TidalHealth offers 3D mammography, also known as digital tomosynthesis, one of the most advanced imaging technologies available for the early detection of breast cancer. This technology uses lower radiation doses, less forceful compression and quicker exam times. 
Screening for Life
If you live in Delaware and need help paying for your mammogram, Screening for Life (SFL) may be able to help. SFL provides financial assistance options for those who do not have insurance, whose insurance does not cover screenings, or whose co-pay for a mammogram is too high. For more information, contact TidalHealth Nanticoke's Cancer Nurse Navigator today at 302-628-6344.
Magnetic Resonance Imaging (MRI)
A test that uses a magnetic field and pulses of radio wave energy to make pictures of organs and structures inside the body. MRI is used to diagnose many things from torn ligaments to cancer or a stroke. 
Nuclear Medicine
A branch of radiology that uses very small amounts of radioactive materials called radiotracers to look at organ function and structures. Radiotracers may be injected into the bloodstream, inhaled, or swallowed. The radiotracer moves through the area of the body being examined and a special camera detects energy given off by the radiotracer to create an image of the inside of the body. Nuclear medicine can often help diagnose disease in very early stages. 

Positive Emission Tomography (PET) Scan
PET scan imaging is a type of nuclear medicine that shows the metabolism of cells using a small amount of radioactive dye. This dye can help your doctor see how a patient's organs and tissues are working. PET scan can help in diagnosing many conditions including cancers, heart disease and brain disorders. Many times, they are used in combination with CT or MRI scans to help doctors better diagnose illness. 
Ultrasound
Also called sonography, ultrasound is a non-invasive test using sound waves to develop images of what's going on inside the body. An instrument puts off high-frequency sound, inaudible to human ears, and then records the echoes as the sound waves bounce back to determine the size, shape and consistency of soft tissues and organs. Ultrasounds are commonly used with pregnant women to see how their babies are developing. 
Tidal Health offers numerous ultrasound related exams for pregnancies, abdominal, thyroid, breast, and testicular health as well as other needed exams. 
X-Ray
A quick test to create pictures of structures inside the body – in particular bones. Bones usually appear white because they block most of the X-ray particles while air appears white and muscle and fat appear gray. 
---
Preparing for Your Appointment
Preparation depends on the type of exam you are having. You may need to remove all clothing and jewelry in the area to be examined.
Preparing for an Ultrasound
In most cases, the patient will be face up on an exam table. A water-based gel is applied to the area being evaluated to help the transducer make a secure connection with the body. The ultrasound technologist then presses the transducer firmly against the skin, sweeping across the area of interest.
Most ultrasound examinations are painless, fast and easy. After an exam, you should be able to continue normal activities immediately.
A radiologist will analyze the images and send a signed report to your ordering physician, who will share the results with you. In some cases, the radiologist may discuss results with you at the end of the exam.
---
Lab Services
TidalHealth's FamilyLabs and outpatient lab locations offer laboratory services across Delmarva. FamilyLab has convenient lab stations, most of which are located inside physician offices. You do not have to be a patient of the practice to use the service. We make it simple to have your blood drawn without going to our hospital. 
Visit our Laboratory Services Directory.
Locations
Maryland
11101 Cathage Road
Berlin, MD 21811
410-912-6106
Monday – Friday: 6 am to 4 pm
Saturday: 7 am to 11 am
11105 Cathage Road, Building 2
Berlin, MD 21811
410-912-6883
Monday - Friday: 8 am to 4 pm
*Lab services limited to Cancer Center adult patients only
314 Franklin Avenue, Suite 108
Berlin, MD 21811
410-912-6023
10344 Old Ocean City Blvd., Suite 1
Berlin, MD 21811
410-543-7570
Monday - Thursday: 8:30 am to 5 pm
Closed: 12:30 pm to 1 pm
*Adult patients only
30434 Mt. Vernon Road
Princess Anne, MD 21853
410-543-4705
Monday - Friday: 7 am to 1 pm
Closed: 11 to 11:30 am
TidalHealth Outpatient Lab Services
100 East Carroll Street
Salisbury, MD 21801
410-543-7397
Monday - Friday: 7 am to 4 pm
145 East Carroll Street, Suites 101-102
Salisbury, MD 21801
410-912-6019
Monday - Friday: 7 am to 3:30 pm
Closed: 12 to 12:30 pm
1415 South Division Street, Suite A
Salisbury, MD 21804
410-572-8858
Monday - Friday: 8 am to 5 pm
*Lab services limited to TidalHealth Endocrinology
*Adult patients only
1336 Belmont Avenue, Suite 501A
Salisbury, MD 21804
410-543-7475
Monday - Friday: 6 am to 2:30 pm
Saturday: 7 am to 11 am
106 Milford Street, Suite 404
Salisbury, MD 21804
410-543-7294
Monday - Friday: 6 am to 4 pm
Saturday: 7 am to 1 pm
1675 Woodbrooke Drive
Salisbury, MD 21804
410-677-6626
Monday - Friday: 8:30 am to 5 pm
Closed: 12:30 pm to 1 pm
*Adult patients only
951 Mt. Hermon Road, Suite A
Salisbury, MD 21804
410-543-4757
Monday - Friday: 8 am to 5 pm
*Adult patients only
428 West Market Street
Snow Hill, MD 21863
410-543-4715
Monday - Friday: 7 am to 1:30 pm
TidalHealth McCready Pavilion
201 Hall Highway
Crisfield, MD 21817
410-968-1200
Delaware
9111 Antique Alley, Unit 1
Bridgeville, DE 19933
302-337-8571
Monday - Friday: 6:30 am to 3 pm
Closed: 12 pm to 12:30 pm
30549 Sussex Highway
Laurel, DE 19956
302-715-5233
Monday - Friday: 6:30 am to 3 pm
Closed: 12 pm to 12:30 pm
30668 Sussex Highway
Laurel, DE 19956
302-297-2591
Monday – Thursday: 7 am to 3:30 pm
Friday: 7 am to 1 pm
Closed: 12 pm to 12:30 pm
TidalHealth Nanticoke Outpatient Lab Services
801 Middleford Road
Seaford, DE 19973
302-629-6611, ext. 3810
Monday - Friday: 7 am to 7 pm
Saturday: 7 am to 3 pm
100 Rawlins Drive
Seaford, DE 19973
302-629-6611, ext. 8610
Monday - Friday: 7 am to 4:30 pm
Closed: 12 pm to 12:30 pm
30265 Commerce Drive, Suite 106B
Millsboro, DE 19966
302-297-2594
Monday - Friday: 6 am to 4 pm