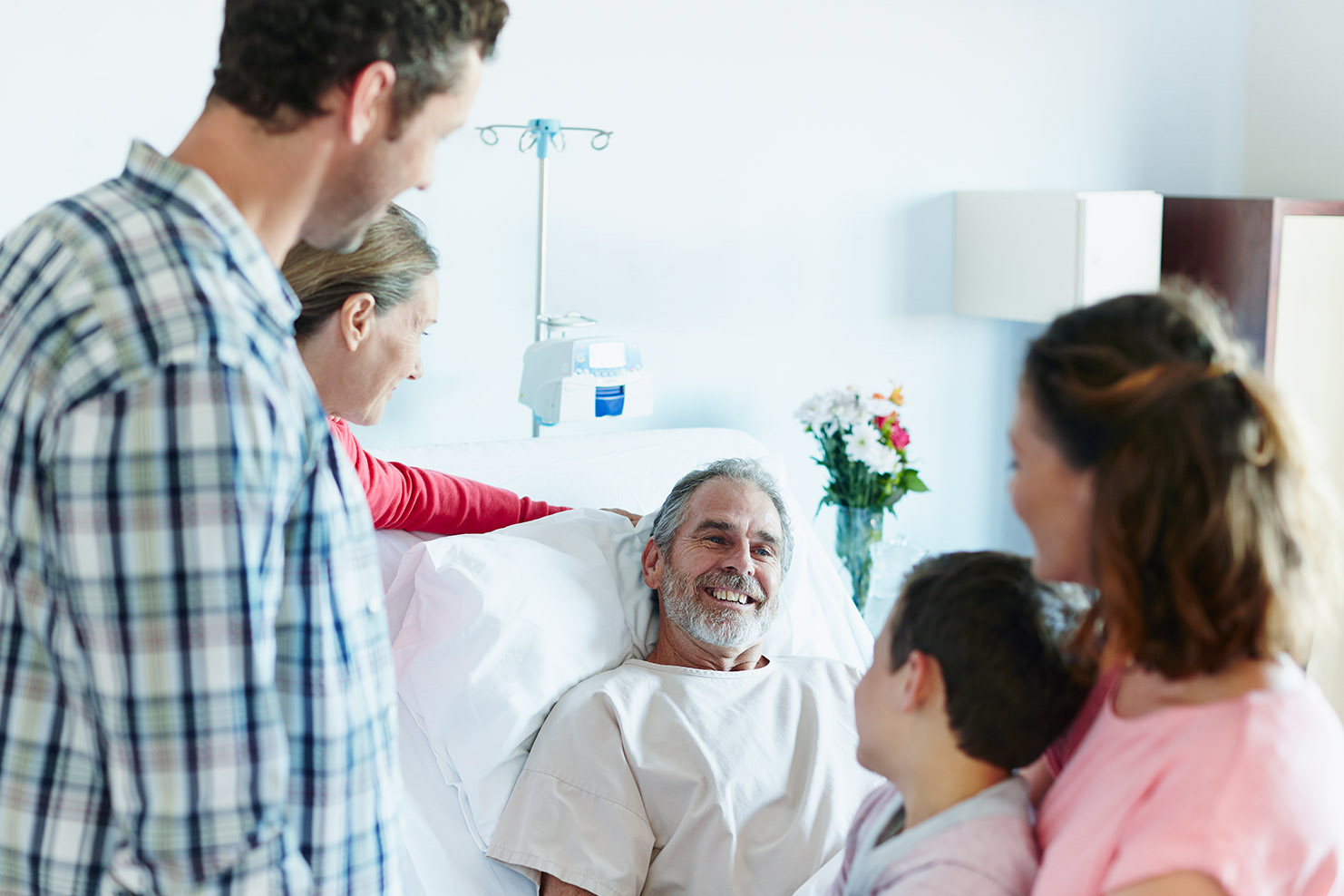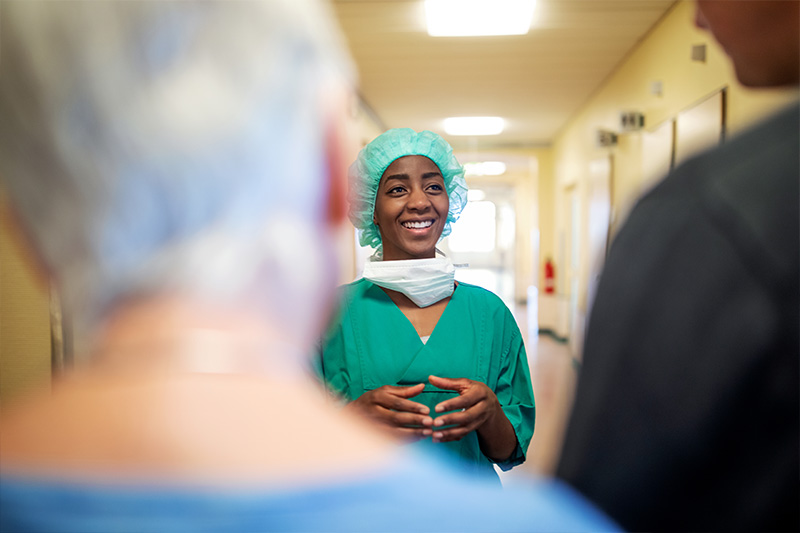 New Patients: Your First Visit
Thank you for placing your trust with us for your cardiology needs. The following are some instructions to help prepare you for your first visit. Please arrive 15 minutes before your scheduled appointment to help complete any necessary paperwork.
What to Bring to Your First Visit
Insurance card(s)
Photo identification
Referral form (for HMO insurance, if required)
Medication bottles/containers for all the current medications you are taking including prescriptions, over-the-counter medications, and any herbs
Copies of all recent laboratory results performed by your primary care provider or referring specialist
Information about your medical and surgical history: bring any pertinent x-rays or records you may have
A list of questions you want to ask the doctor
Medication Refill Information
It is very important that we have complete records on your medication. The following instructions help us manage your medications:
Bring your current medication list, including dosage and instructions to every office visit. This includes vitamins, supplements and over the counter medications.
Ask for all prescriptions that you need refilled at the time of your appointment if possible.
If you need a prescription refilled before your next appointment, please contact your pharmacy. They will send us a request to authorize the medication to be filled.
Please allow our staff 48 (business) hours to refill routine prescriptions.
If your medication requires authorization from your insurance, allow at least two weeks for it to be processed.
Cancellation Policy
Please give our office 24 hours advance notice if you are cancelling or rescheduling an appointment. Nuclear medications are ordered specifically for the patient's height and weight and expire within a short period of time. We will bill the cost of the radioactive medicine for all non-emergency nuclear testing cancellations within 24 hours of your scheduled test. 
Patient Forms
Insurance and Billing 
Our office submits a claim to your Primary and Secondary insurance as a courtesy, but you are ultimately responsible for the payment, regardless of your insurance coverage. Should you have a third (tertiary) insurance plan, it is your responsibility to submit those insurance claims. Please check with your insurance company for requirements. We must have a copy of your insurance card. 
Medicare 
We are participating Medicare physicians, a choice we made in order to provide maximum financial support to our many Medicare patients. This means that we accept Medicare's "allowable charge", leaving the remaining 20% due from the patient. Since we write off a substantial "non-allowed" portion of our regular charges for Medicare patients, we ask for your full cooperation in meeting two obligations:
$183 deductible - payable each calendar year.
20% of Medicare allowable charge - payable each visit.
If you have other insurance coverage along with Medicare, we need to know which insurance is "primary" (billed first) and which is secondary (billed second). This most likely becomes an issue when the patient or spouse has employer-provided health insurance. Please come prepared with all Medicare and other health insurance information so that we can make a correct determination together.
Referrals
Your insurance may require pre-authorization or a referral to see one of our physicians. You need to obtain the required referral and bring it with you to your office visit. Note: If your insurance plan requires a referral but you do not have one, you need to sign a waiver stating you agree to be responsible for payment in full.
Copays 
Many insurance plans require a co-payment at the time of service. Please come to your appointment prepared to make your co-payment. The full co-payment amount is due on the day of service, or a $10.00 surcharge will be applied.
Paying for Your Care  
Many insurance plans require patients to pay a deductible or co-insurance. We mail a statement to you for any amount not paid by your insurance. Please make payment in full within 30 days of getting the statement.
Patient balances past 120 days with no payment or payment arrangements made are turned over to a collection agency. In the event of a returned check, a $35.00 fee is charged to your account, and payment in full is due upon receipt of your statement.
TidalHealth Cardiology
106 Milford Street, Suite 605
Salisbury, MD 21804
410-334-2227
TidalHealth Cardiology

400 Eastern Shore Drive
Salisbury, MD 21804
410-749-4756
TidalHealth Cardiology 

314 Franklin Avenue,
Suite 301 & Suite 402
Berlin, MD 21811
410-641-3794
---
Patient Preparation Instructions: Testing
Nuclear Stress Testing and PET Scans 
Fasting: 

8:00 am appointment - nothing to eat or drink, other than water, after midnight on the day of your test. 
1:00 pm appointment - you may have a light breakfast before 7:00 am with water, juice or milk. Do not eat or drink, other than water, after 7:00 am on the day of your test.

No caffeinated, alcoholic beverages, decaffeinated coffee, tea, sodas, including caffeine free sodas and/or chocolate 24 hours prior to your test. Please remember that the following medicines contain caffeine and should NOT be taken on the day of your test: Anacin, Excedrin, or other caffeinated medications. **Regular Aspirin is permitted
Do not take your morning medications (including insulin) on the day of your test. Bring your medication bottles with you, as you will take your medications when allowed to eat.
No Viagra, Levitra, or Cialis for two days (48 hours) prior to the day of your test.
Bring food with you (preferably high fat such as a peanut butter sandwich or potato chips). You WILL NEED to eat at a designated time during the test. You may bring a caffeinated beverage with you if desired. **PET Testing- NO food is required for this test
Wear two-piece comfortable clothing suitable for sitting a long time in cool temperatures. Wear shoes appropriate for walking. Do not wear panty hose or leggings. Do not wear large jewelry such as long necklaces or body jewelry. Also, do not wear shirts with metal or large buttons.
Time required:

8:00 am appointment - plan for your appointment to last four to five hours
1:00 pm appointment - plan for three to three and a half hours
PET scan: plan on 90 minutes for your PET stress test.

Bring your insurance cards with you.
Expect a call the day before your test to confirm the appointment.
MUGA Testing
No preparation is needed for this test
Plan for the test to take one and a half to two hours